When most shooters grip the front of their rifles for CQB shooting, they "C-Clamp" their thumbs over top of their rails. This method allows the shooter to grip the rail by applying pressure with the palm and four fingers of their hand and adds pressure to the top of the rail with the muscles in the thumb.
Developed by a prior senior firearms instructor at a special operations unit, the Patent Pending THenar ® allows the shooter to improve their grip of the front of their weapon, while simultaneously indexing at a fixed point and bringing their long gun to bear with far more control than possible before.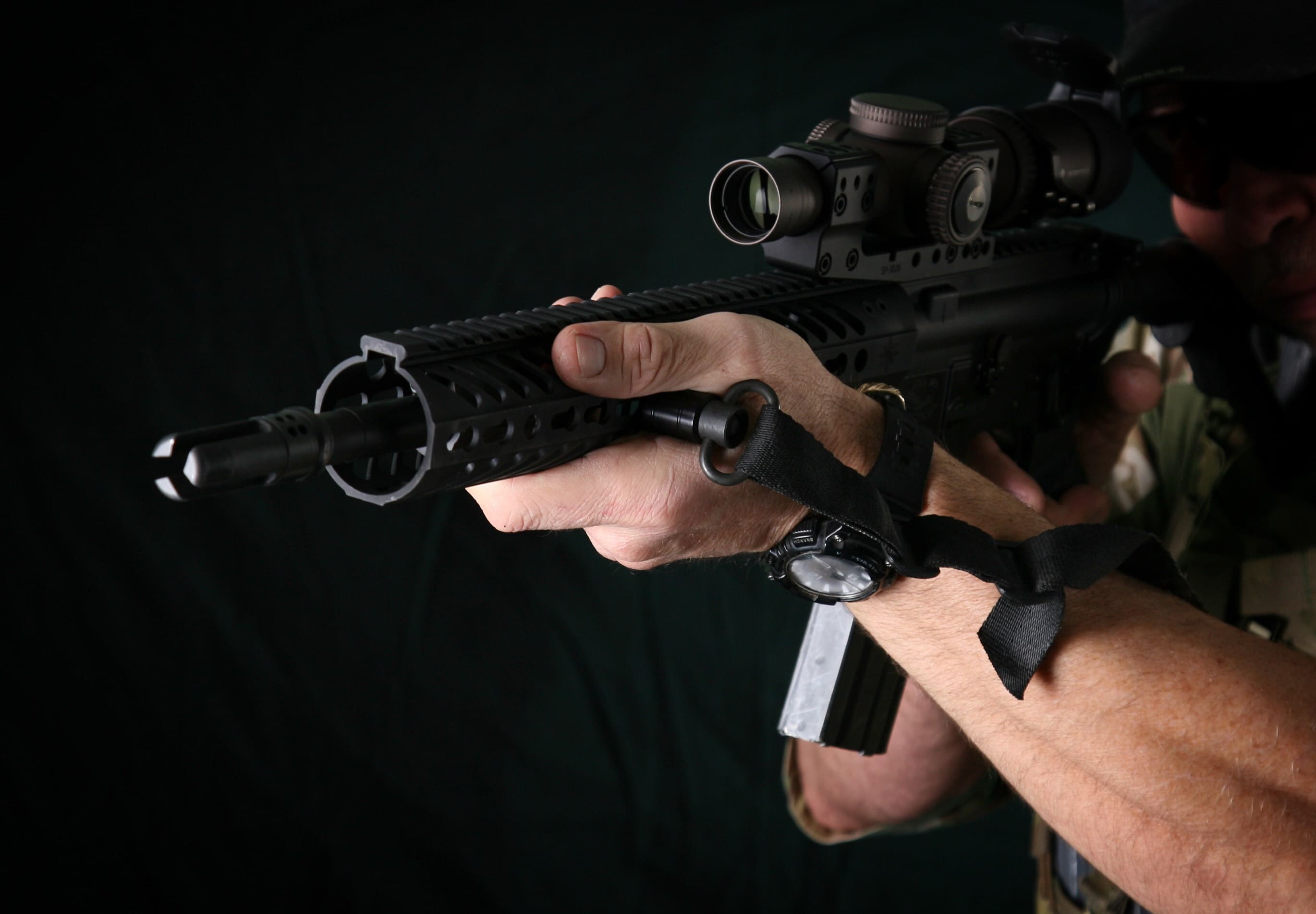 The Thenar ® provides a hard-point located on the side of the rail which the shooter wraps their thumb over at the web. By gripping with the thumb over this nub, the user uses their Thenar Eminence, the strong muscle group in the palm at the base of the thumb. This design also allows the shooter to bring their support hand into position on the weapon in a completely repeatable position and dramatically increases grip on the weapon and control of the forend under recoil. While usable with vertical foregrips or a bare rail, the THenar® is optimized for use with the Magpul AFG. The THenar ® has been called "The missing half of the AFG".
The exposed end of each version of the THenar ® is a QD sling swivel point, removing the sling attachment point from interference with the shooters grip on the weapon under stress. The ambidextrous Thenar® is available in Picatinny, Key-Mod, and M-Lok and is proudly made of aircraft grade aluminum just outside of MCB Quantico VA.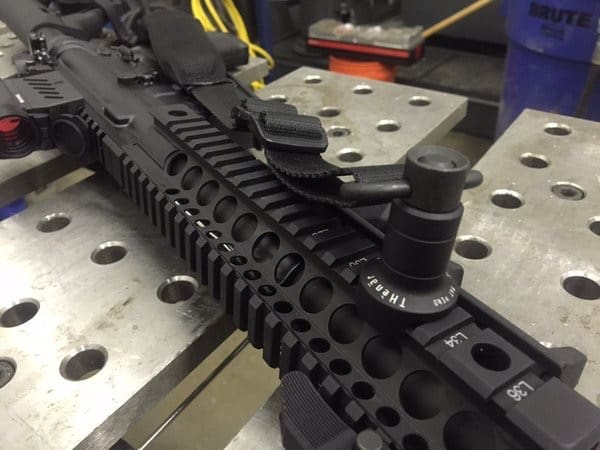 The THenar ® is available from Quantico Tactical in any of their six retail stores, via their website or for unit or agency purchase, via their GSA schedule or the Defense Logistics Agency TLS-SOE contract.
Tags: High Ready Tool, Quantico Tactical