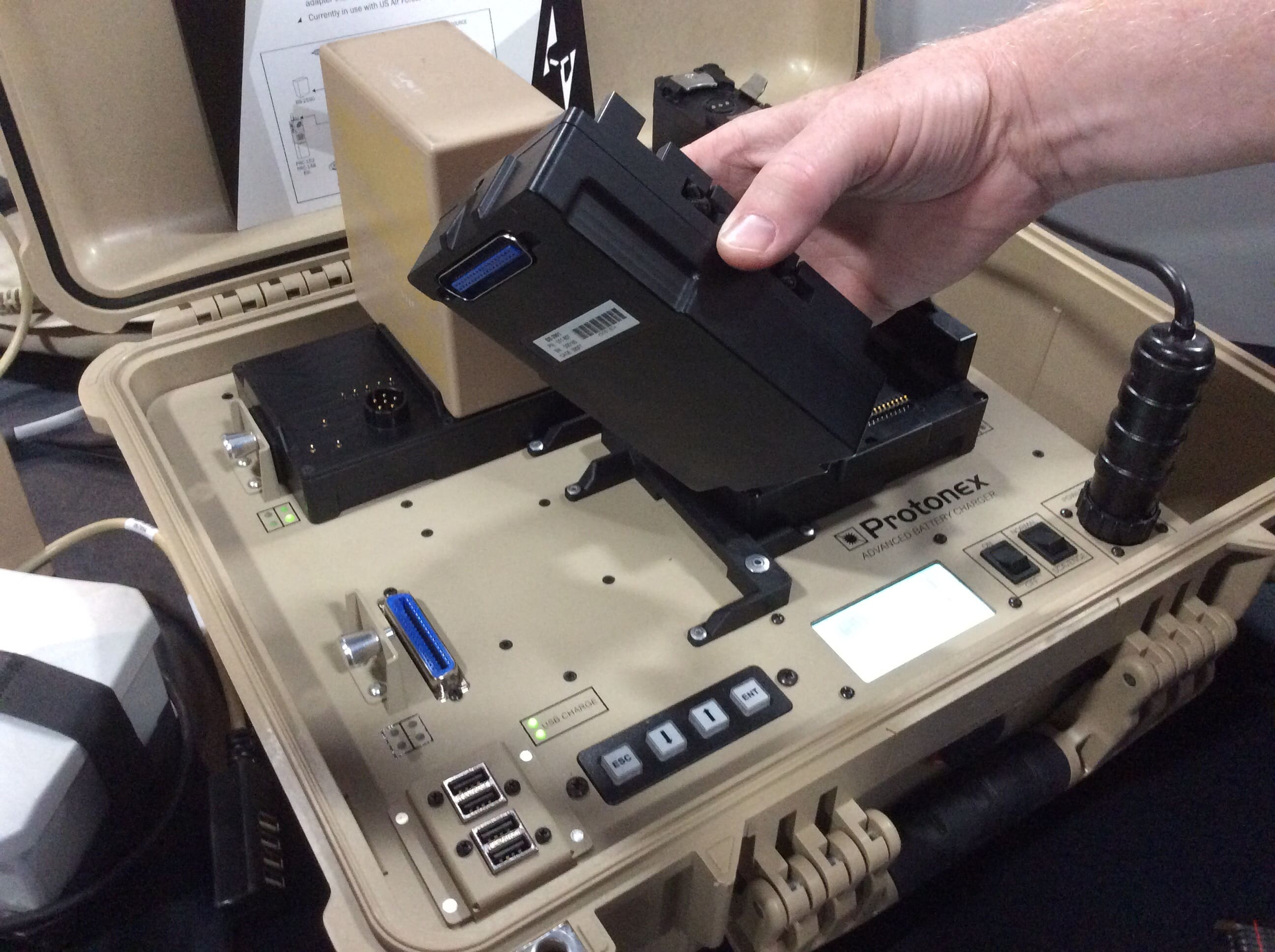 The ABC-812 Adaptive Battery Charger works with a wide variety of batteries. What I find interesting about it is that when a new battery is introduced, Protonex creates a new adapter, called a battery cup, to allow the ABC-812 to work with it. The ABC-812 currently supports all standard US and NATO military battery types, Snap-On and DeWalt tool batteries, the Aeryon Labs "Skyranger" UAV battery, and has 4 USB ports for recharging phones, tablets, laptops, etc.
Additionally, it will charge different types of batteries at the same time and the device automatically evaluates the power source (AC wall socket, vehicle or aircraft DC plug, vehicle battery, field generator, solar blanket, wind turbine, etc.) and adjusts charge rates to maximize power and minimize charge times. For instance, the fullest battery gets charged first via pulse, allowing it to be put back in use the quickest whike the others are trickle charged. In addition to four battery bays per charger, there are also four USB ports.
The charger also monitors the lifecycle of each battery, providing the user with data on how many times each battery has been charged and discharged.
Finally, the cost per battery is cheaper than anything else on the market (ABC cost divided by number of batteries it can charge at once – less than $400 per battery vs. $1000 or more for competitor products).
Tags: Protonex