JUNE 15, 2017 – Cutting-edge maker of tactical clothing UF PRO today announced that it is now offering its popular Striker Gen.2 BDU combat shirts and pants in two additional high-performance, widely acclaimed camouflage patterns – 3 Farben Flecktarn and SloCam.
Tactical operators have long been impressed with the capacity of 3 Farben Flecktarn and SloCam to blur human body contours in temperate-zone woodlands as well as in urban areas brimming with cultivated foliage, but disappointed that neither camouflage pattern was an option for the Striker Gen.2 BDU line, UF PRO said.
According to UF PRO, both 3 Farben Flecktarn is exclusively available at the company's online store and through UF PRO's distributor in Germany, TACWRK. SloCam, however, is sold only at the UF PRO online store, the company said.
3 Farben Flecktarn In Use Around the World
"Flecktarn" comes from a mash-up of the German words for "spotted" (fleck) and camouflage (tarnung), UF PRO explained.
Flecktarn is the regulation camouflage pattern worn in all branches of the German military, UF PRO said.
The 3-Farben Flecktarn is the desert version of the 5-Farben Flecktarn used by the Bundeswehr in arid and semi arid regions. The camouflage pattern consists of three colours that replicate those found in arid regions, UF PRO elaborated, adding that the specific colours employed in 3 Farben Flecktarn are green, brown, and black.
SloCam Wearers Difficult to See in Woodlands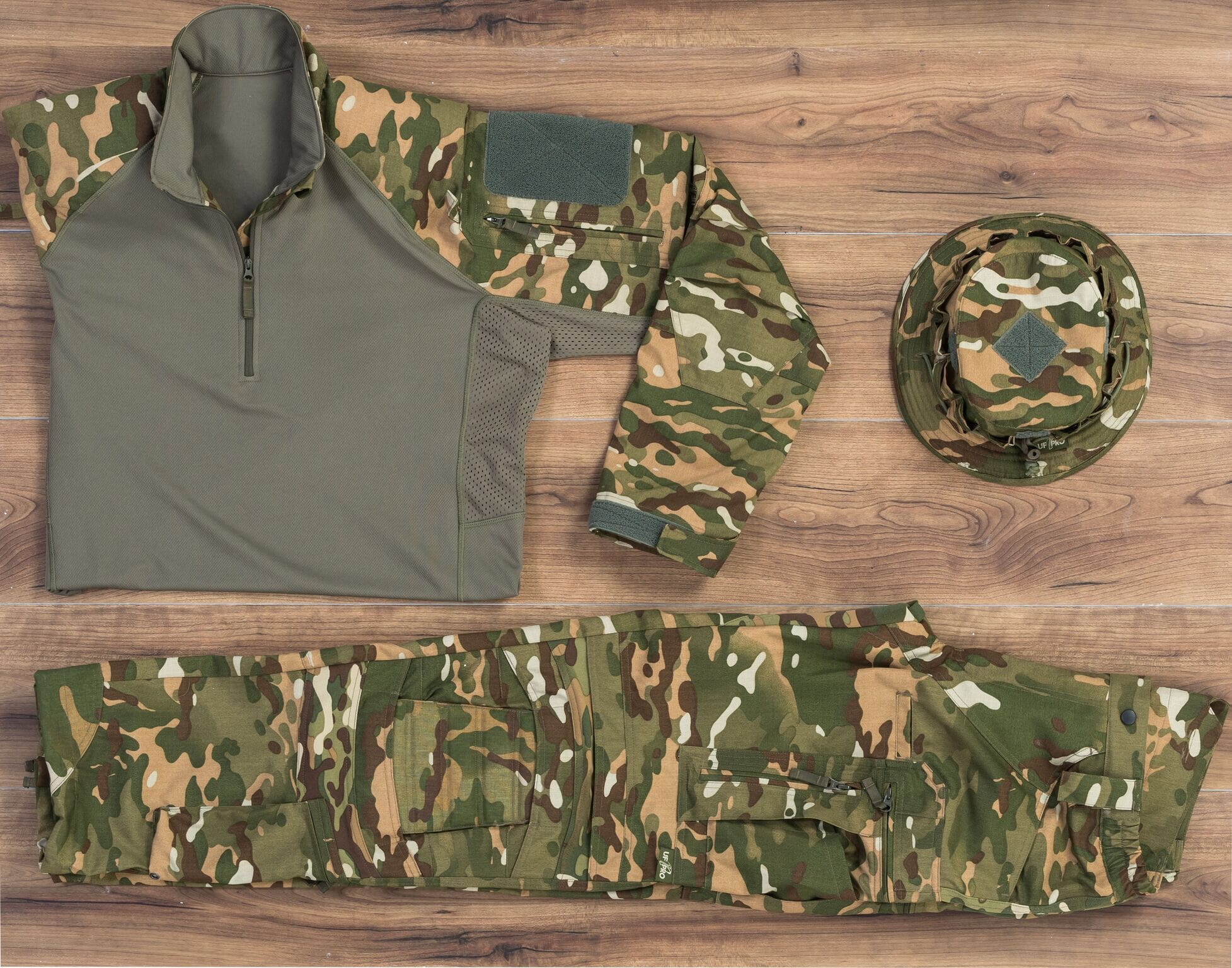 SloCam is a camouflage pattern likewise engineered for use in forests and in urban areas where shrubs abound, UF PRO said.
SloCam was designed originally for use by the Slovenian army in response to its changing strategic role as a member of the North Atlantic Treaty Organization, according to UF PRO. The idea was to provide for Slovenia's troops a camouflage pattern that would permit greater uniformity and cohesion with forces from other NATO nations during joint operations, the company clarified.
More so, the Slovenian army needed camouflage pattern colours that would make detection of the wearer at a distance particularly difficult in heavily vegetated environments. SloCam succeeds in that objective with its light and dark olive greens and five shades of brown-green, the company said.
SloCam has earned accolades from tactical operators outside of Slovenia. For example, a German police special-forces unit selected SloCam as the top-choice pattern for sniper suits, UF Pro recounted.
UF PRO offers the Striker HT Combat Pants and the Striker XT Gen.2 Combat Shirt in 3-Farben Flecktarn. SloCam is available in the Striker XT Gen.2 Combat Pants and Combat Shirt.
For more information about SloCam, 3 Farben Flecktarn, Striker XT Gen.2 BDUs, and other quality UF PRO products, visit the company's website ufpro.si.
Tags: UF PRO