I knew SIG had been working in a new, compact version of MCX. They'd been refining this design for awhile, having heard rumor of it overseas as far back as two years ago during DSEI. Later, after asking about it, I was shown developmental models. Today, it all becomes clear. SIG SAUER is launching the Rattler, the latest addition to the MCX family. I got a chance to speak briefly about the gun with Patrick Hanley, Rifle Product Manager at SIG.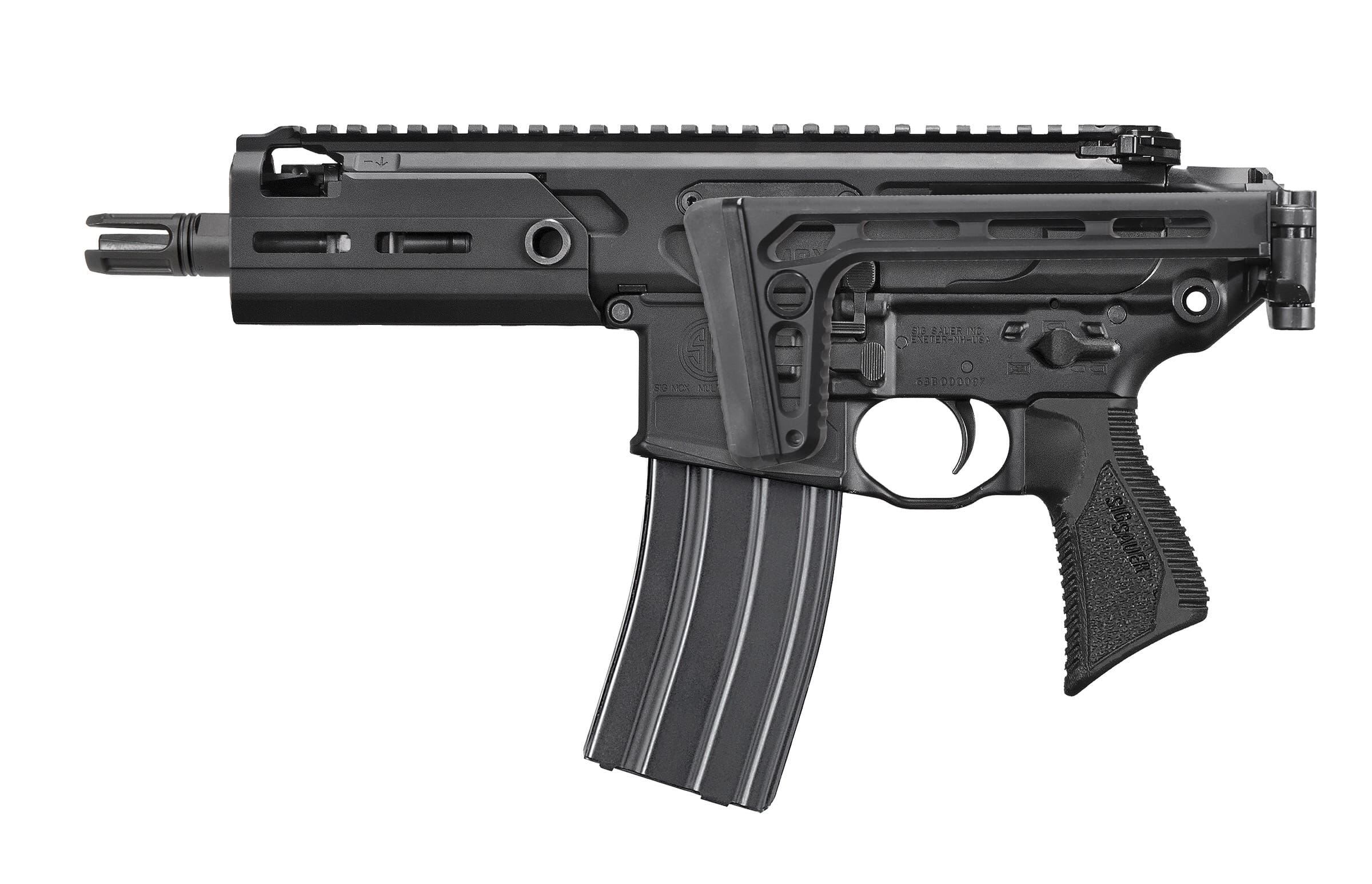 The first question I asked him was about the name. I'd been hearing it float around for quite awhile and wondered where it came from. Apparently, after firing it on full-auto the first time, the designer said, "It really rattles your teeth when you fire it." Considering the nickname of MCX, Rattler stuck.
Next, I asked him why they built it. Hanley answered, "Everything was designed to be as discrete and small as possible with this gun." Quite simply, customers came to them and asked for a Subgun size weapon in 5.56mm or .300 BLK. This is the result of that work.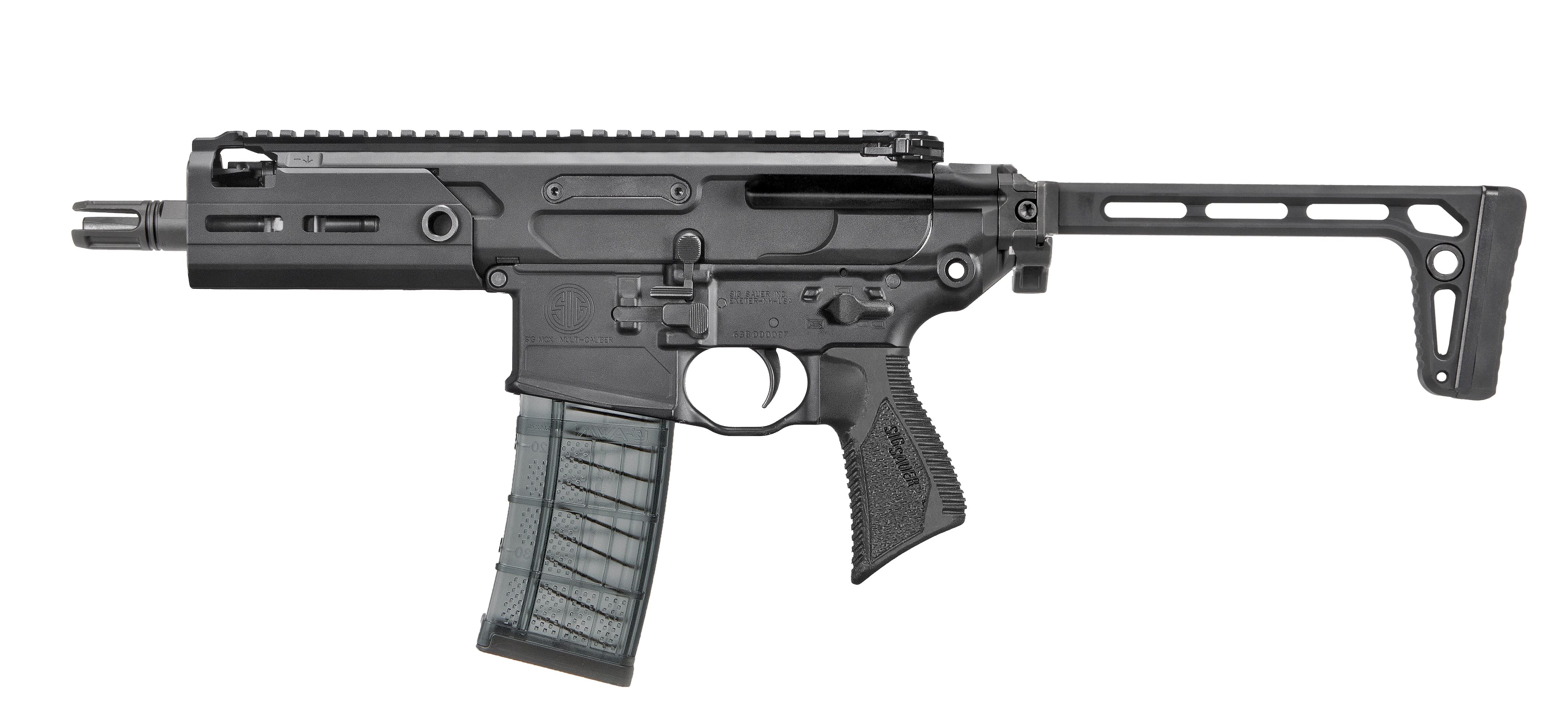 Initially, they leveraged the MCX short stroke piston design, but quickly found that the upper would have been longer than the 5.5″ barrel. Instead, they developed two separate gas systems, one for the .300 and a second for the 5.56.
The .300 gas system has two positions and can be used suppressed. The 5.56 is a plugged gas system to prevent valve corrosion. Unfortunately, it cannot be used with a suppressor; not at that length. However, swapping between calibers, is as simple as swapping barrels.
The stock was designed so that all controls can be manipulated with it closed and the weapon itself can be fired with the stock closed, making it a very compact package. Additionally, the Rattler's upper receiver has no forward assist and their slick side deflector for spent cases.
SIG may have succeeded in creating the smallest production AR-style weapon in the world. It's 16″ while folded and 23.5″ with the stock extended.
Based on these differences, the Rattler comes as a complete pistol (with SPB) or SBR. The barrels are not compatible with any other MCX upper, so SIG is offering dedicated Rattler Upper Receiver Kits which come with the AR lower adapter knuckle. The Rattler upper kit can be used with an MCX lower or AR lower, when used with the adapter knuckle. For owners of Rattlers, barrel kits to swap calibers will be available so they don't have to purchase complete URGs.
The MCX Rattler launches today.
UPDATE: .300 Rattlers will ship next week and 5.56 in November.
www.sigsauer.com/products/firearms/rifles/sig-mcx-virtus>
Tags: Sig Sauer