This week we'll focus on the Operators Two-Point Sling, featured in Catalog V13.

Designed in conjunction with a Texas SWAT officer the Operators Two-Point Sling offers a low profile platform to secure your rifle with a wide range of adjustment that is easy to manipulate for a wide range of applications.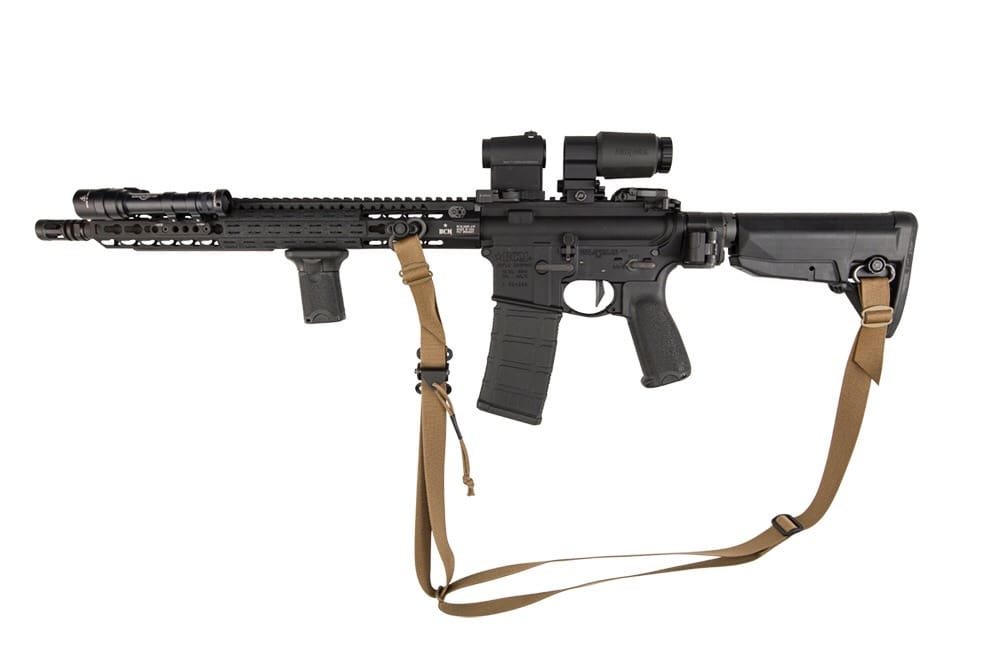 This sling is designed specifically for AR Carbine style weapons but will fit a wide variety of SMG's, Carbines and Shotguns. Low bulk, light-weight and extremely effective.
Available in Black or Coyote,
* QDs not included.
Tags: FirstSpear