TACWRK raffles the Arc'teryx Echo Pack, in 3 colorways: Woodland, Desert, Black.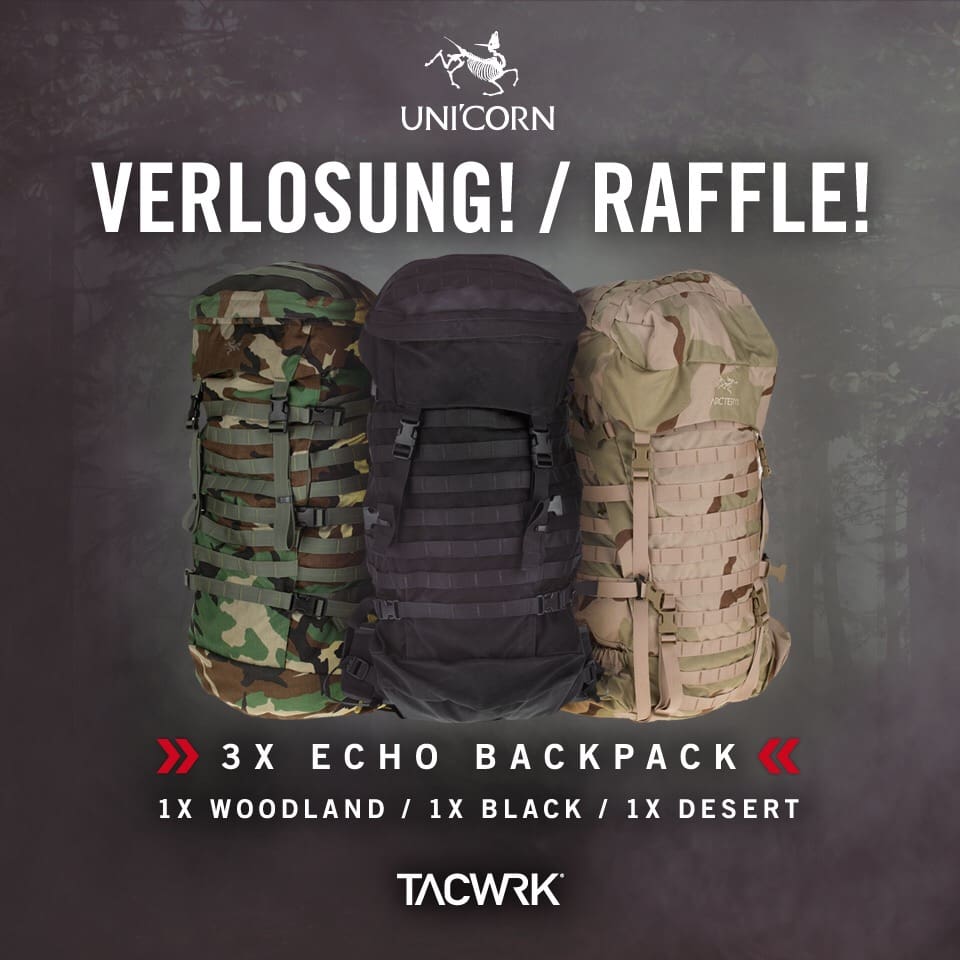 Not only do you have the chance to win a great and exclusive prize, but to also do something for a good cause! The limited UNI'CORN TICKET patches are your entry ticket to the raffle. The entire sales benefits from these patches and all UNI'CORN merchandise will be donated to selected charity organizations!
All in all, the Arc'teryx Echo Pack is a backpackers dream becoming true! Until 13th of September you have the chance to participate in the exclusive competition and support with your donation!
So if you still believe that unicorns are corny, glitter farting ponies with cotton candy tails you´ve probably never seen a real uncompromising roughneck unicorn on an all dominating HAHO mission. UNI´CORNS ARE REAL!
More information can be found on TACWRK's website www.tacwrk.com/en/brands/unicorn