Based on a recent compelling need from the fleet, NAVAIR pulled out all of the stops to quickly approve the Sage Green version of Massif's 2-Piece Flight Suit-Military, for use within the US Navy and Marine Corps.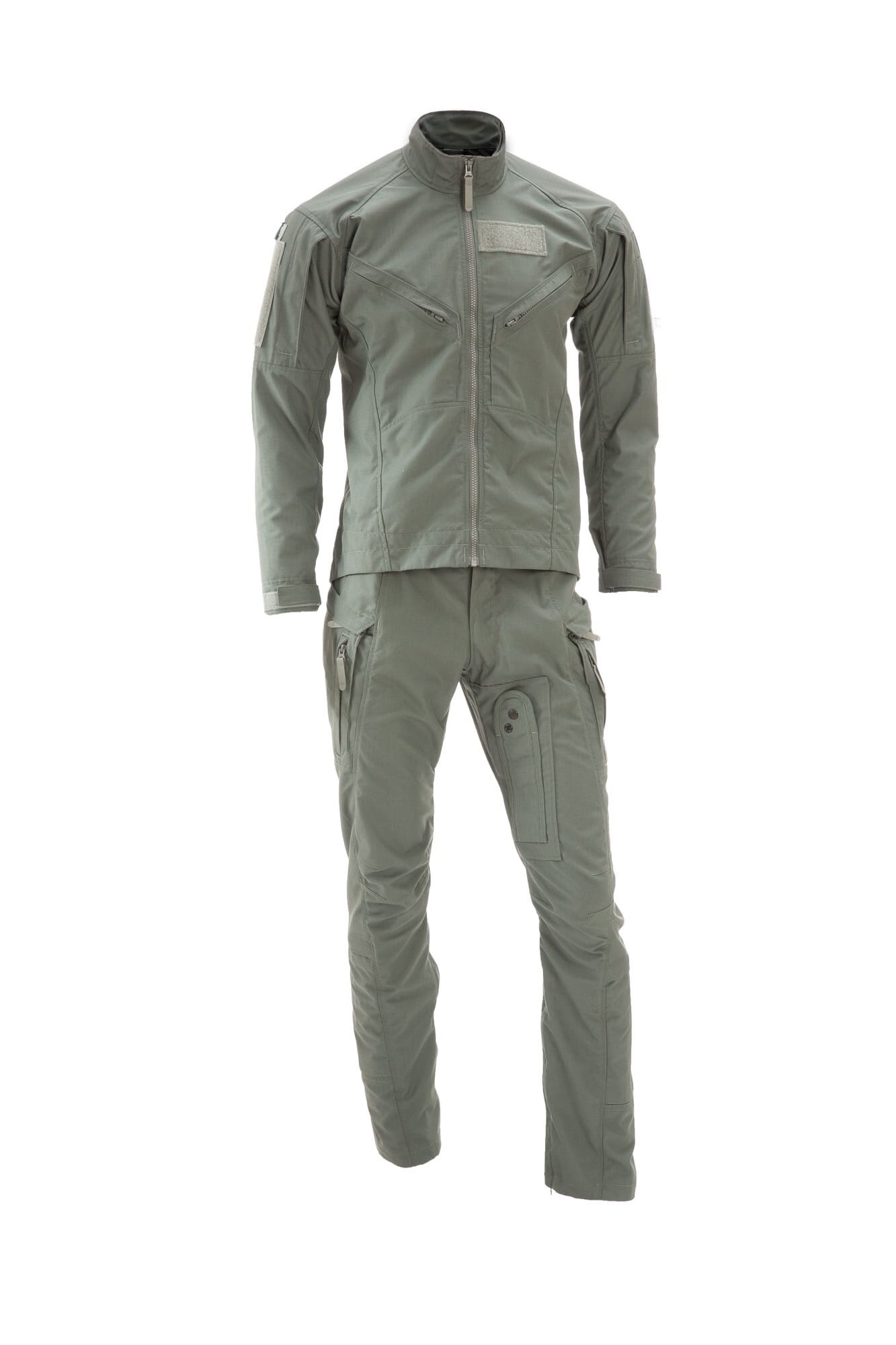 Manufactured from Burlington's Sigma 4-Star fabric*, Massif developed a patented (U.S. Patent 9,015,864) attachment system which unites the two components together, allowing them to protect just like a flight coverall, leaving no exposed areas at the waist. This two-part system combines elastic loops found inside the Jacket with Velcro belt loops on the Pant which are passed through the loops.
In addition to using a great fabric, Massif worked with the user community to incorporate features across multiple branches and multiple platforms. There are lots of little details. For starters, it's a good looking uniform, offering an athletic cut. They've also moved seams away from high wear areas at the shoulders, seat and down the front of the legs; areas that can irritate during a long crew day, particularly in hot environments.
There are different Velcro configurations for different user groups. All of the pocket zippers feature pull tabs and the left upper arm pocket incorporates a pen slot.
Another common feature for both jacket and pant are the mesh-lined pockets for heat mitigation. This also speeds up drying.
Finally, the lower legs feature longer donning and doffing zippers than I've seen on other suits.
Jacket
Features:
2 zippered upper arm pockets
2 zippered chest pockets
Velcro cuff closures
3-point attachment system
Pant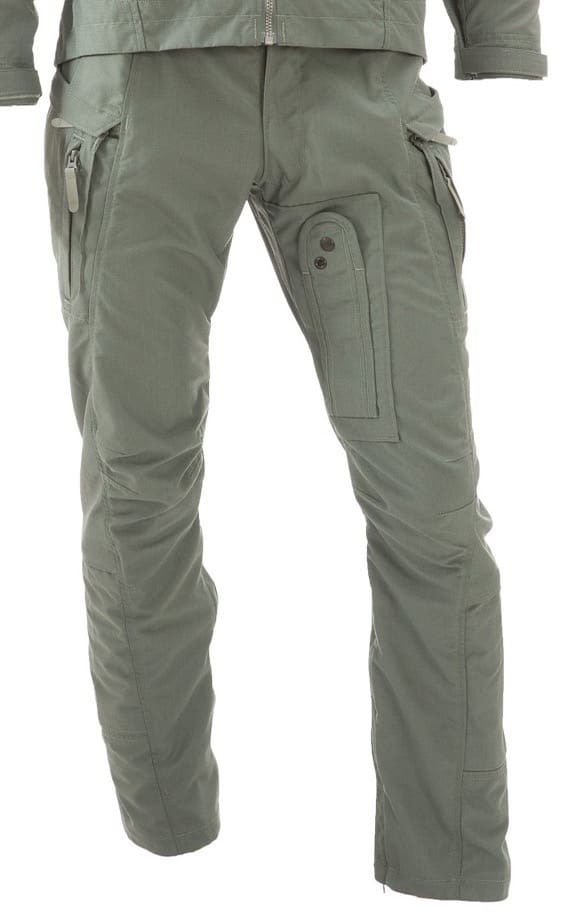 Features:
Dual entry secure cargo pockets
Articulated knees
Secure calf pockets
Shroud cutter pouch on thigh
Leg zippers
3-point attachment system
*Sigma 4-Star passes the ASTM D6413/F2302 performance specification for flame resistance.
Tags: Massif