The Naval Surface Warfare Center (NSWC), Crane Division Purchases weapons and optics for USSOCOM. They released to procure a minimum of 32 Squad-Variable Powered Scopes (S-VPS). Ultimately, the contract could be worth up to $33.25 million.
Specifics of the requirement are limited to Registered and vetted users of fedbizopps. However, we do know from briefings at this year's NDIA Amaments conference, a little bit about this program. This variable power optic is intended for use out to 600m. Additionally, we know from the solicitation that they are considering both first and second focal plane optics. No word right now on which reticle? is preferred.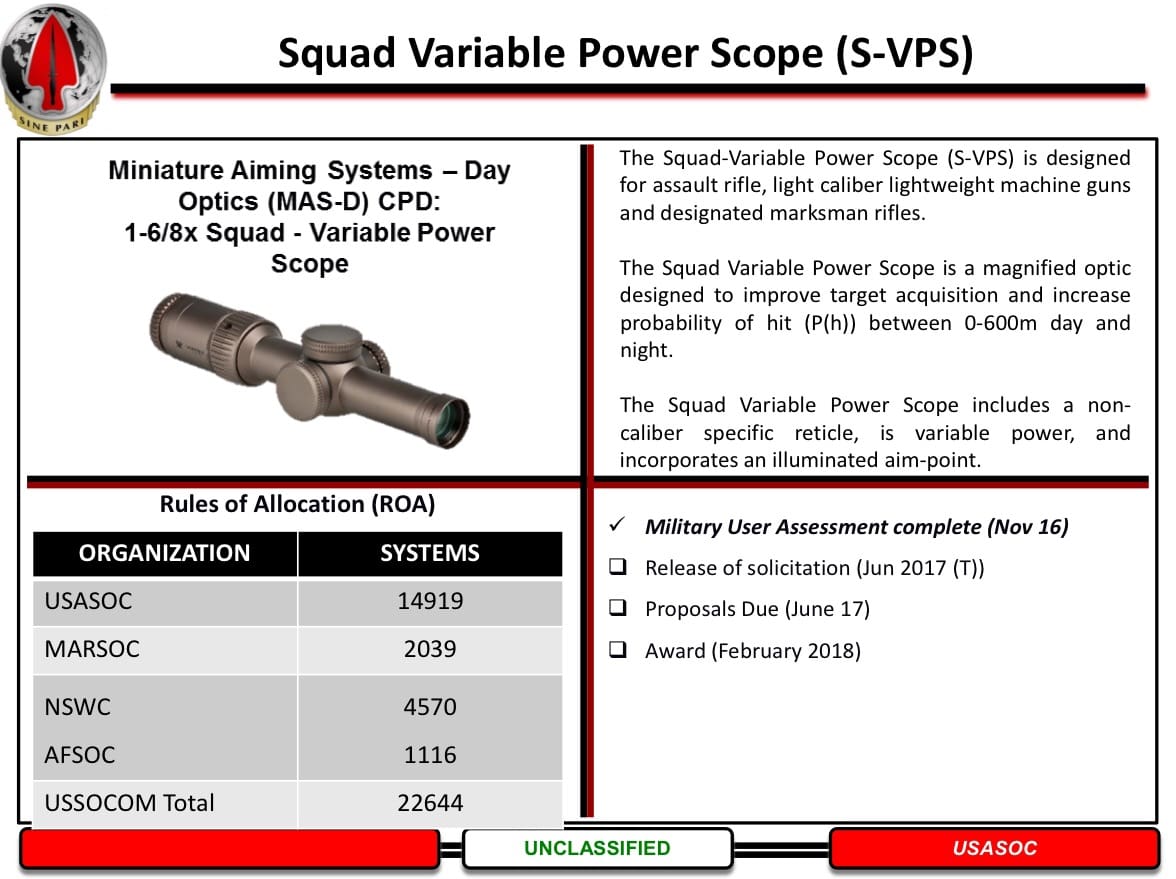 Offerors will be required to provide 12 samples of either the First Focal Plane Scopes and Second Focal Plane Scopes, or both, at no cost to the government, as well as their proposals which are due Dec 08, 2017 2:00 pm Eastern.
They have an interesting acquisition strategy. The First Focal Plane Scope and other associated items will be 100% set-aside for small business, while the Second Focal Plane Scope and other associated gear will be full and open competition. The Government intends to award to the responsible offeror(s) whose offer constitutes the best value to the Government, considering technical, delivery, past performance, and price related factors.
For more information visit www.fbo.gov.