Earlier this year, the French Army selected the 5.56mm Heckler & Koch 416 to replace the FAMAS, issued since the 1970s.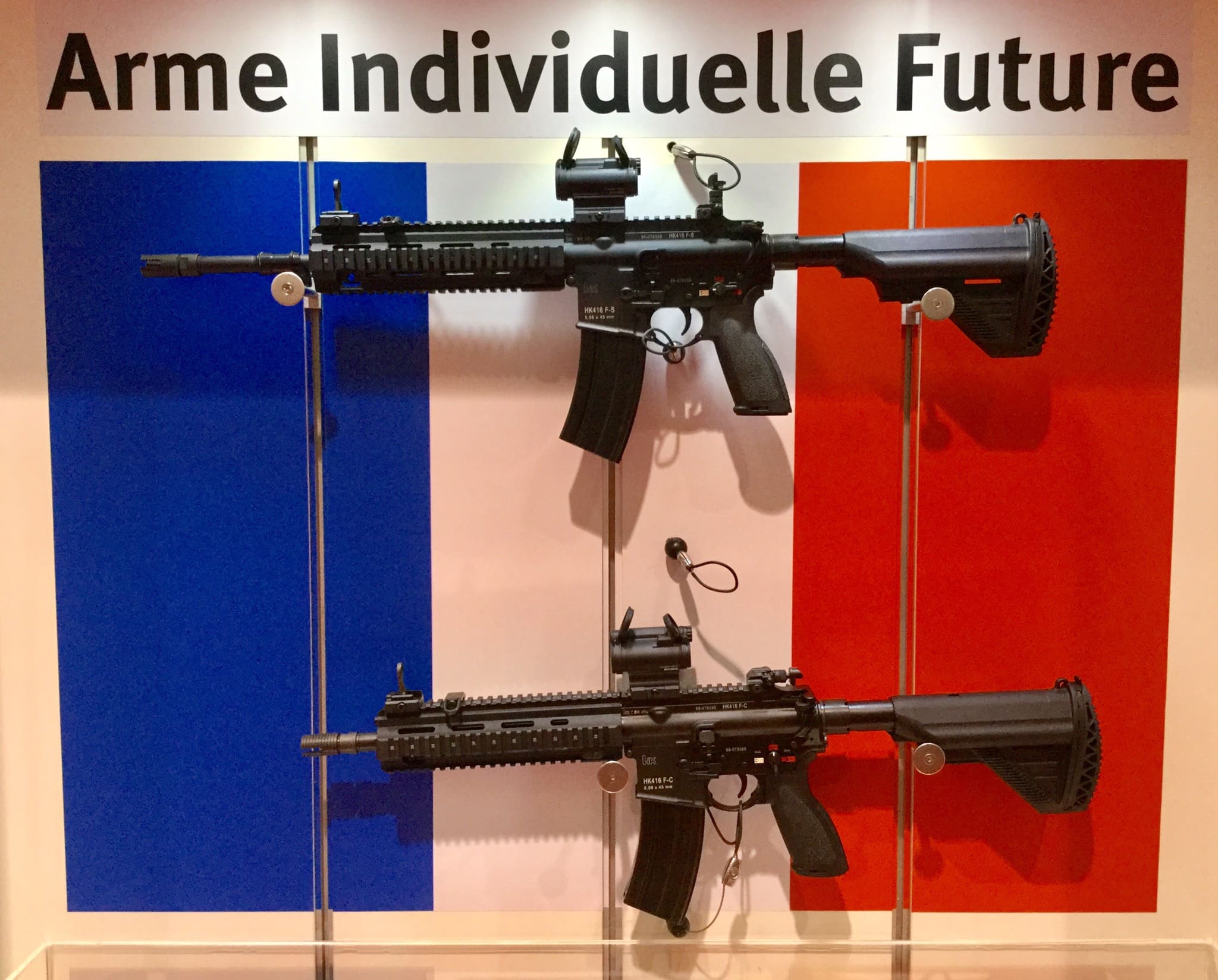 Offered in Standard (14.5" barrel) and Carbine (11" barrel) models, the HK416 F features the latest ambidextrous controls.

However, there are also a few differences on the French version. First, the barrel allows the use of rifle grenades.

Additionally, the French model eliminates the selective gas regulator. The standard 416 is above and the 416 F below.

The French have also chosen the original collapsible but stock rather than the Slimline model used on newer versions of the HK416.

Finally, you may notice that there is an Aimpont Comp M5 mounted to this rifle. The French Army is currently in source selection for a rifle optic and this is only one of the options they are considering.
Tags: H&K