I gave you a sneak peek yesterday of a new integrally suppressed 300 BLK Upper Receiver Group from SIG called the 300SRG. It uses the MCX short stroke piston architecture and integrates a 6.75″ barrel with a 19 baffle titanium suppressor.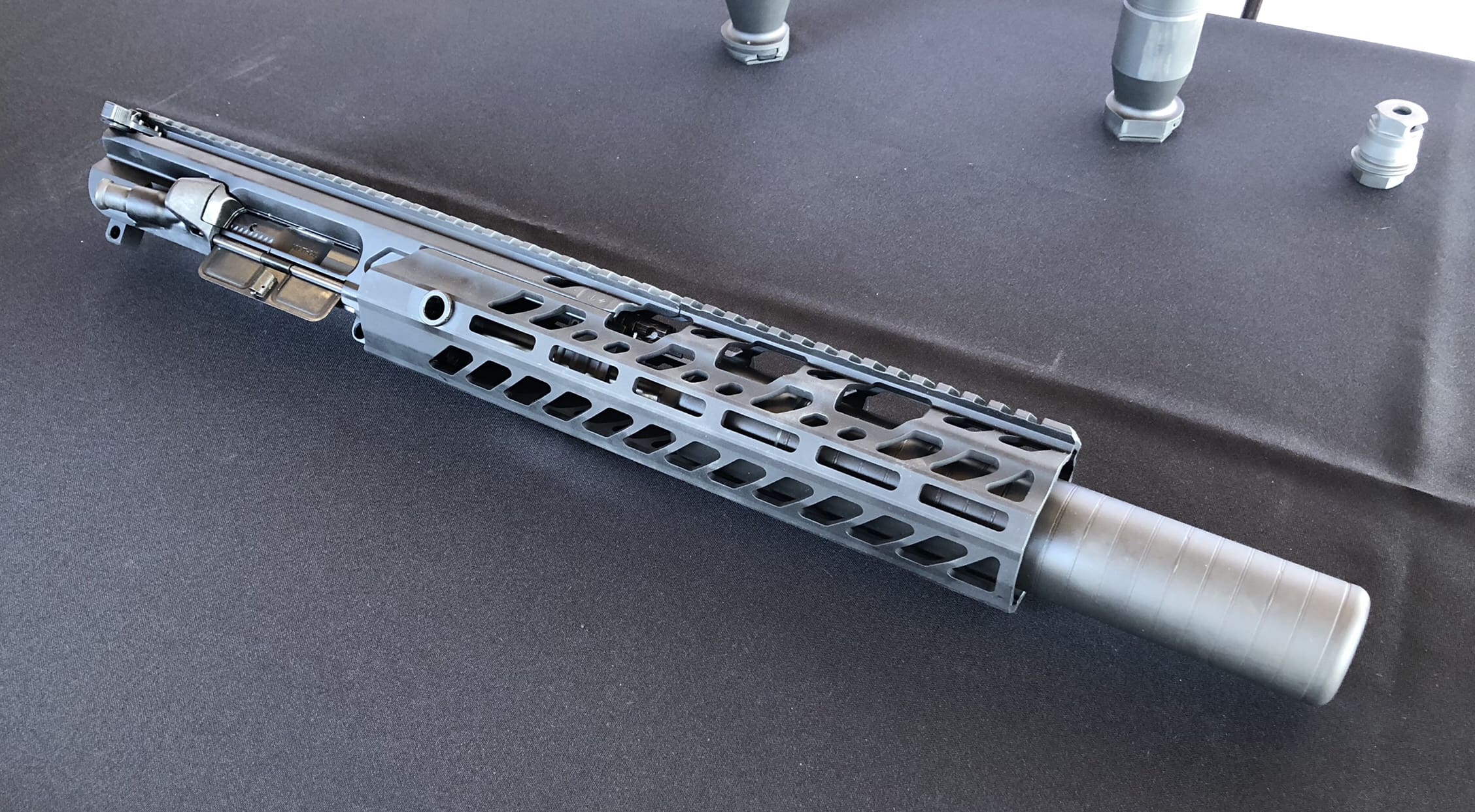 Several questions came up regarding the overall length so I asked SIG's John Hollister.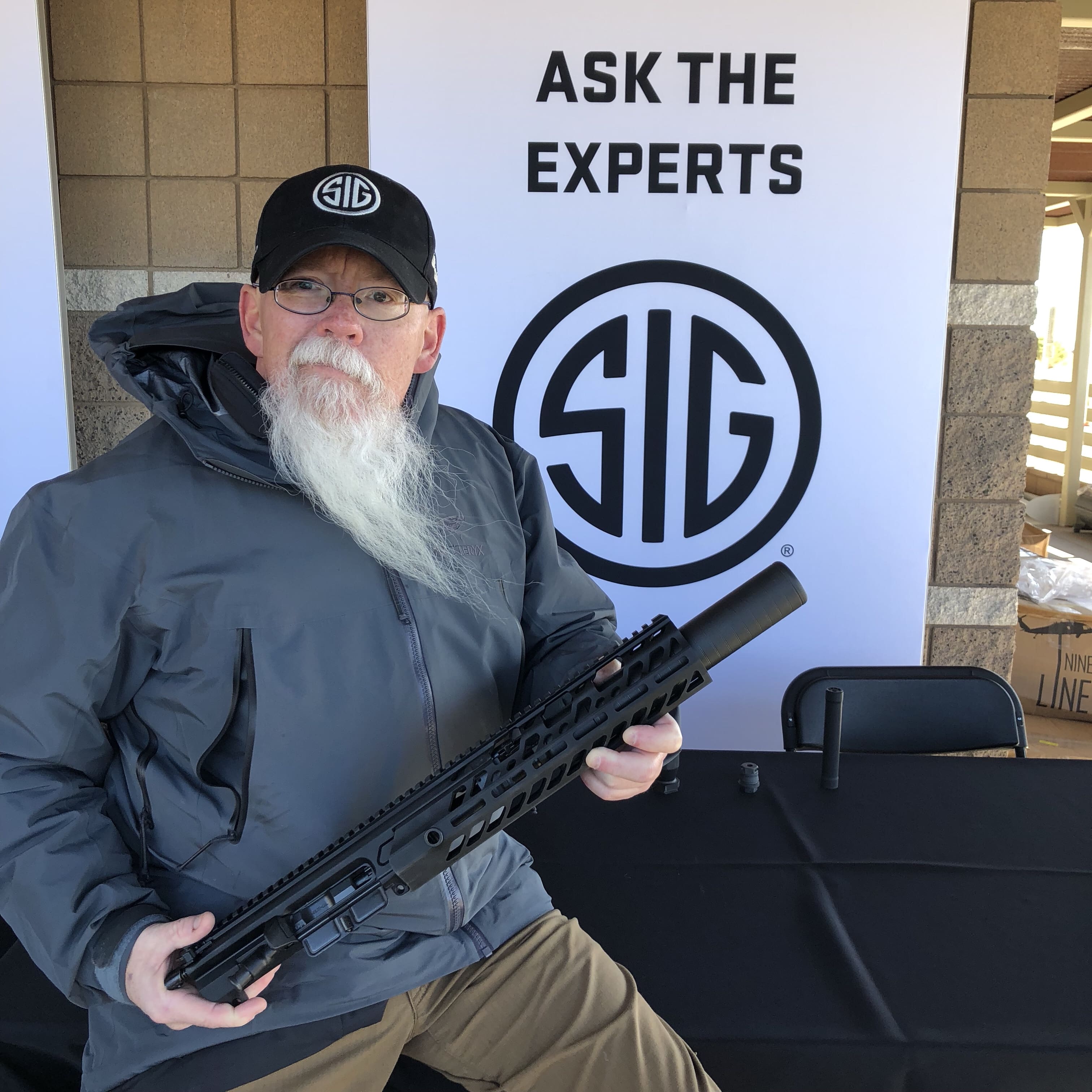 John verified that it is in fact, a single stamp upper. In fact, during development the called it the "one stamp". The overall Barrel length is about 16.75″. Below, you can see the pin where the suppressor is pinned to the barrel.
John also told me the official measurement for sound suppression is 121 dB, but that was taken in the winter. He's regularly recorded 119 dB.
He went in to tell me that it does leverage technology developed for a government program for a special customer, but it was not either of the programs I referenced yesterday, PDW or SURG. However, SIG's submission to both of them leverages that same work 300URG does.
Coming soon from www.sigsauer.com.
Tags: Sig Sauer