This young lady is named Rochelle Hathaway. She was interviewed for a Glamour magazine article which asked women attendees of last week's SHOT Show in Las Vegas why they owned firearms. This airline attendant was at the show as part of team Taran Tactical. Her answers resulted in an Internet firestorm and Taran Butler cut ties with her.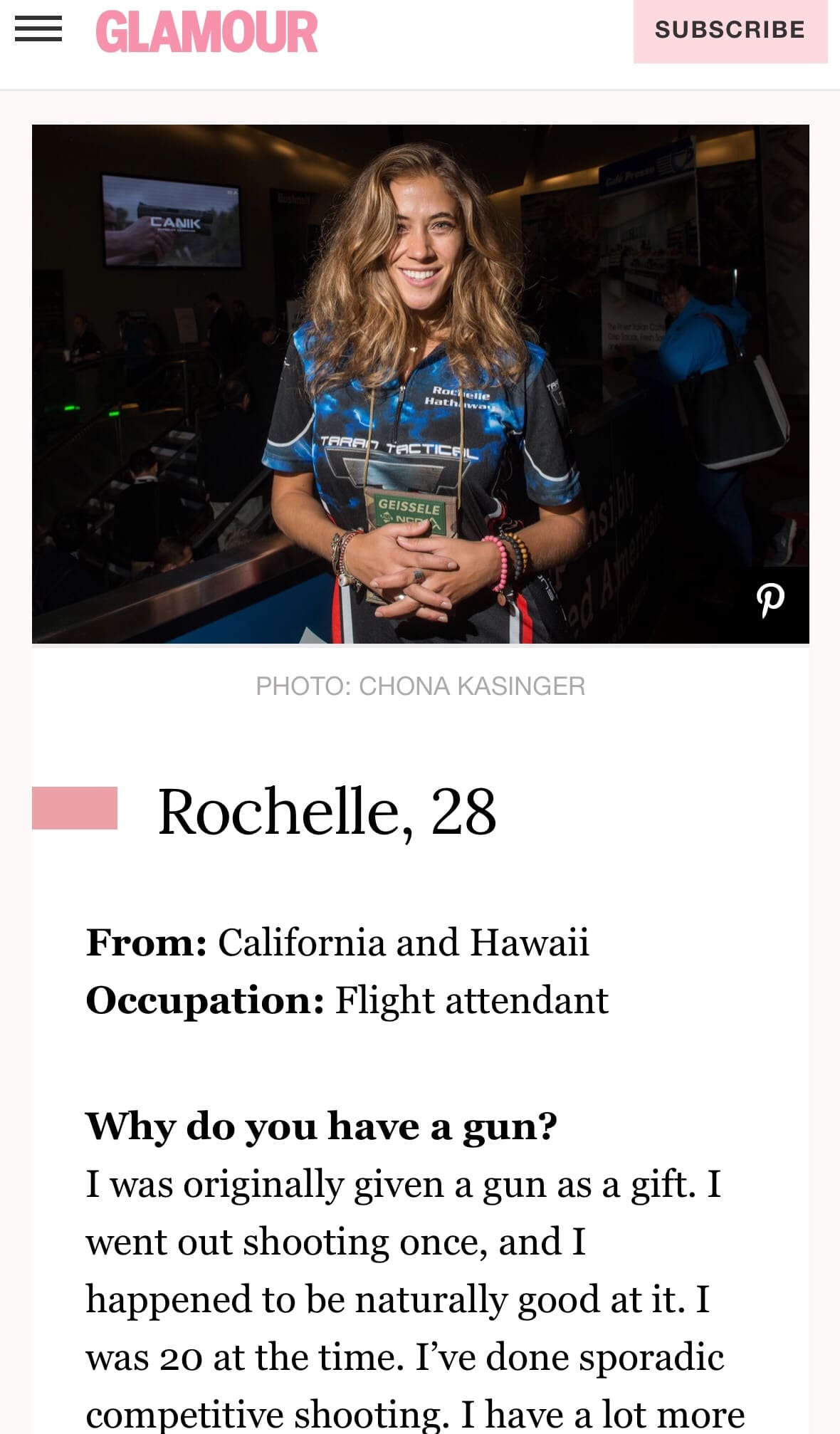 Unfortunately, in this photo used in the article, she was wearing a badge holders generously given away as swag by Geissele Automatics. Due to this coincidence, the backlash against her also hit Geissele. Earlier today, they had to release this statement:
Many of you have seen this photo and the story of this person over the last few days. Unfortunately in the photo she is wearing a Geissele Badge Holder. We want to make it clear to the community that Geissele has no personal or professional connection to this person what so ever. Every year at SHOT Show we give away over 10,000 badge holders to those in attendance who request one from our booth staff. We do not know this person and we certainly do not support her anti-freedom comments. Geissele is extremely pro 2nd amendment and is in no way supportive of any discussion involving the limitation or restriction of Our rights and Our freedoms.
Considering how dedicated Bill Geissele supports the Second Amendment the outrage is ridiculous. It just goes to show you how an innocent gesture can get a company swept up in an internet mob. Hopefully, the torches and pitch forks will be put away.
Tags: Geissele Automatics