During SHOT Show 18 I was shown something that surprised me. In fact, it will surprise my readers as well, because I'm writing an article about Condor products. They've definitely stepped up their game. A few years ago, they introduced their Condor ELITE Line which features new materials and construction techniques but this, well it takes it a different level. They are innovating.
The Condor ELITE Ultralight Adjustable Mag Pouches and Modular Load Carriage Systems are impressive. I spoke with the designer, who offered me some details on the project.
The Universal Ultralight Mag System  (UUMS) is a patent pending, laser cut design, Made in the USA. The ultralight design weighs 1.35 oz  (60% lighter than TACO LT). UUMS features one pouch for long gun mags and one for hand gun mags. The pouch height is micro adjustable via the movable to accommodate different magazine height. Essentially, 5.56, 7.62 or other rifle magazines can be used in the same pouch. Additionally, the pouch can be configured for bungee retention or open top applications by threading the bungie in reverse. When used in the open top configuration, retention is micro adjustable on the fly. Triple mag and pistol magazine pouches sporting the same options are also available.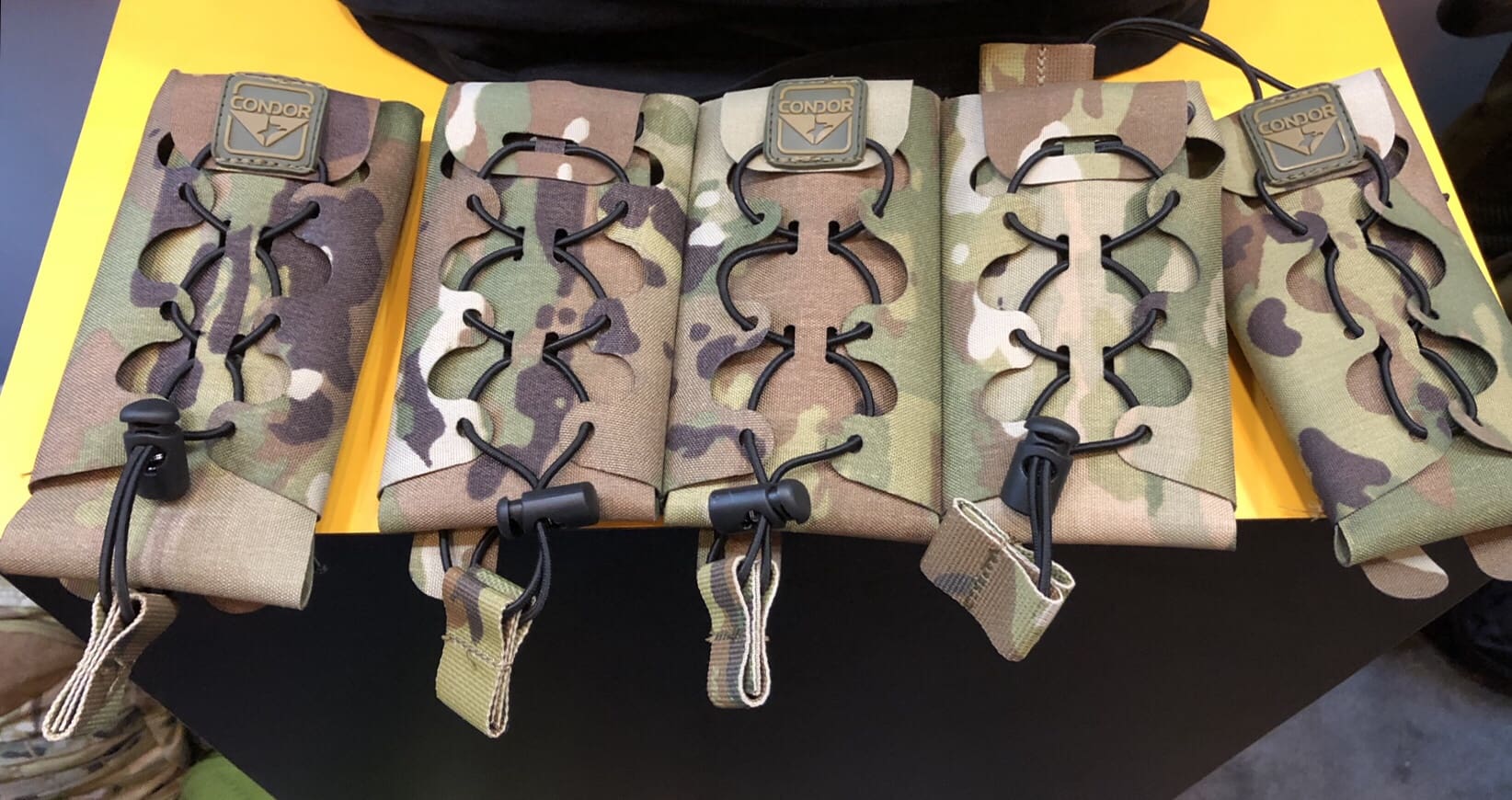 Condor ELITE also presented a modular system where different load carriage or plate options can be changed out on the front or back. Options for the front include a plate carrier, Spear ELCS zip platform and a Rhodesian-style front rack. On the back, options include: a plate option with laser MOLLE platform for attaching pockets, a lightweight harness and integrated assault pack.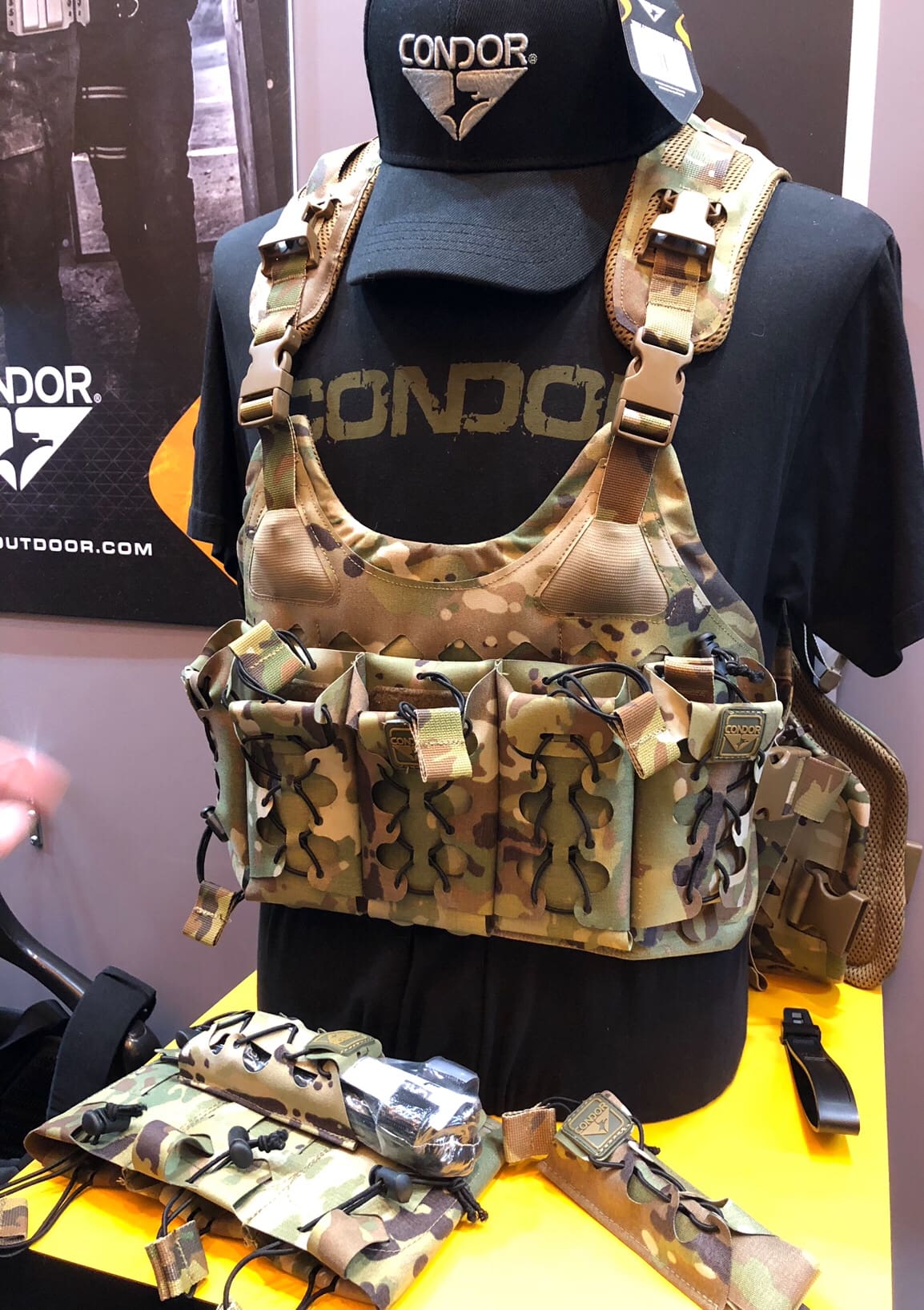 Both utilize a patent pending Trilogrid laser cut MOLLE replacement system. The laser cut triangles allow for an exact 1″ base which eliminates side to side slop of pouches that reduces wear and movement. Furthermore, the triangular shape has greater strength than other laser cut configurations and it is far easier thread MOLLE pouch straps or clips.
Condor, you've got my attention. You're showing some serious innovation with these additions to your ELITE line. You've combined innovative design with top quality materials and US made products.
Tags: Condor Elite