AS A LAW ENFORCEMENT OFFICER, SWAT OPERATOR, OR MILITARY MEMBER, ONE MUST BE PREPARED TO OPERATE IN HOURS OF LIMITED VISIBILITY AND TOTAL DARKNESS

Are you prepared to fight in the night? N-Vision Optics has teamed up with SIG SAUER Academy to bring you Night Vision Operator. This course will familiarize current Military or Law Enforcement officers with the functions of night operation devices, while supplementing existing tactics.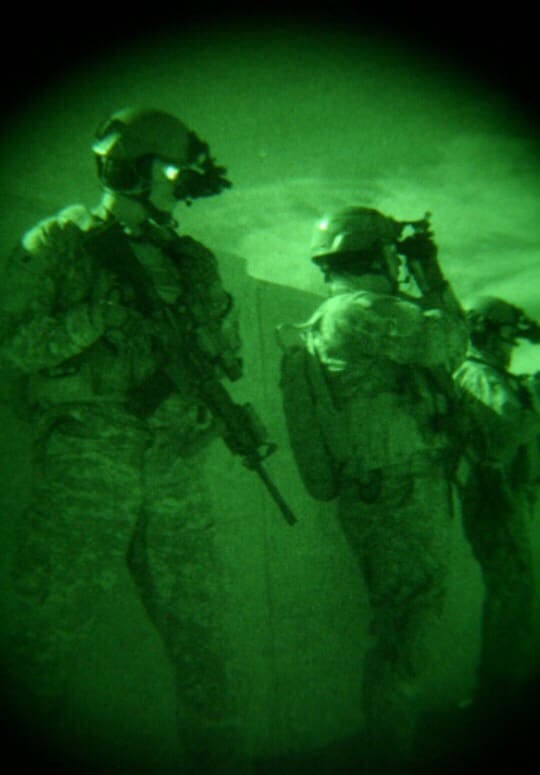 Course Outline
Classroom Discussion:
• Image intensifications vs. thermal
• Night Vision science
• Night Vision optic anatomy, operation, mounting, & procurement options
• Infrared devices (Illuminators, lasers, and accessories)
• Mounting and zeroing process for infrared optics
Range Portion:
• Moving and navigating with Night Vision
• Static shooting positions out to 50m using both Infrared Devices and red dot optics
• Total darkness tactical and bolt lock reloads
• Total darkness basic malfunctions
• Total darkness positional shooting
• Total darkness barricade & bilateral shooting
• Total darkness target to target transitions
More Information
For more information, dates, and registration visit www.sigsaueracademy.com/productdisplay/night-vision-operator.
For a complete list of products and product information visit www.nvisionoptics.com.
Tags: SIG Academy