Over the past few weeks, we have seen multiple new pouches from MATBOCK under the Grave Robber name to include the Vent Pouch, IV Pouch, Drug Roll, and Multi-Function Pouch.  The only piece missing was the below Grave Robber Bag.
The new pack from MATBOCK was designed in collaboration with expeditionary military physicians to meet operational requirements.  The pack holds all the pouches on the internal velcro backing and make it easy to access all compartments when hung from an airframe or wall for advanced operational medical treatment before the hospital.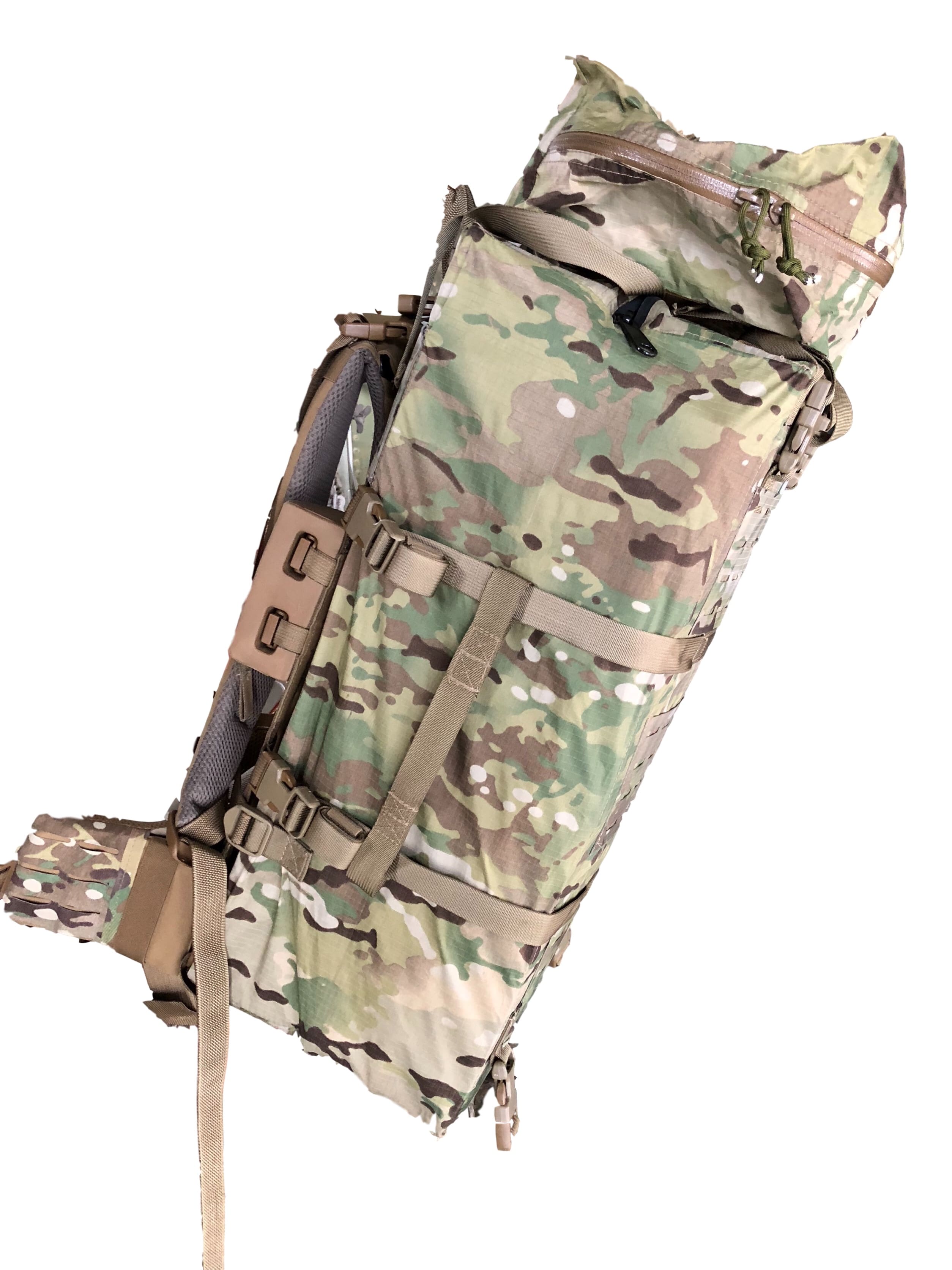 The Grave Robber bag itself can be mounted to multiple frame systems to easy transport, has completed successful trials in the wind tunnel and freefall jump operations, and can also be mounted in MATBOCK's medium size MR DRY system for water drops, OTB or underwater operations.
The bag folds open like a suitcase to display the entire contents and also features two hanging straps at the top for attachment to the airframe or wall.  The head pouch is designed to be carried independently if needed and hold the operator's gear separate from the medical gear in the pack.
The kit comes with the Grave Robber Bag, 4 x Multi-Functional pouches, 1 x Drug Roll, 1 x Vent Pouch, 2 x IV Pouches and can be purchased with or without a Mystery Ranch NICE Frame.
More information can be found at www.matbock.com/collections/packs/products/grave-robber-kit.  The first chance to see the entire system will be at SOMSA in Charlotte this May and SOFIC the week after.
Tags: MATBOCK