I saw a prototype of ZEV Technology's knife collaboration with Winkler Knives a few months ago and was impressed with the styling. They released it last week, right on the opening of Blade Show and the knife flew off the shelves.
Last night, I spoke with Marketing VP Dave Roberts and he told me they are almost sold out of the initial batch of the knives. They are so cool, I wanted to let my readers know before these limited editions are gone.

The 4-1/4″ blade is made from 80CrV2 steel, coated in black oxide and features a sculpted G10 curved handle, for an overall length of 8-3/8″. Additionally, the blade features thumb index file work on top of the blade. The final detail is the sheath. It's  Winkler's new option which incorporates a contrasting Kydex overlay.

In this case, it's classic Zev Black and Red. I thought it was pretty funny that some readers brought up Deadpool when it was first announced. Apparently, so did Zev Technologies. When I asked them for additional photos, they sent this one along.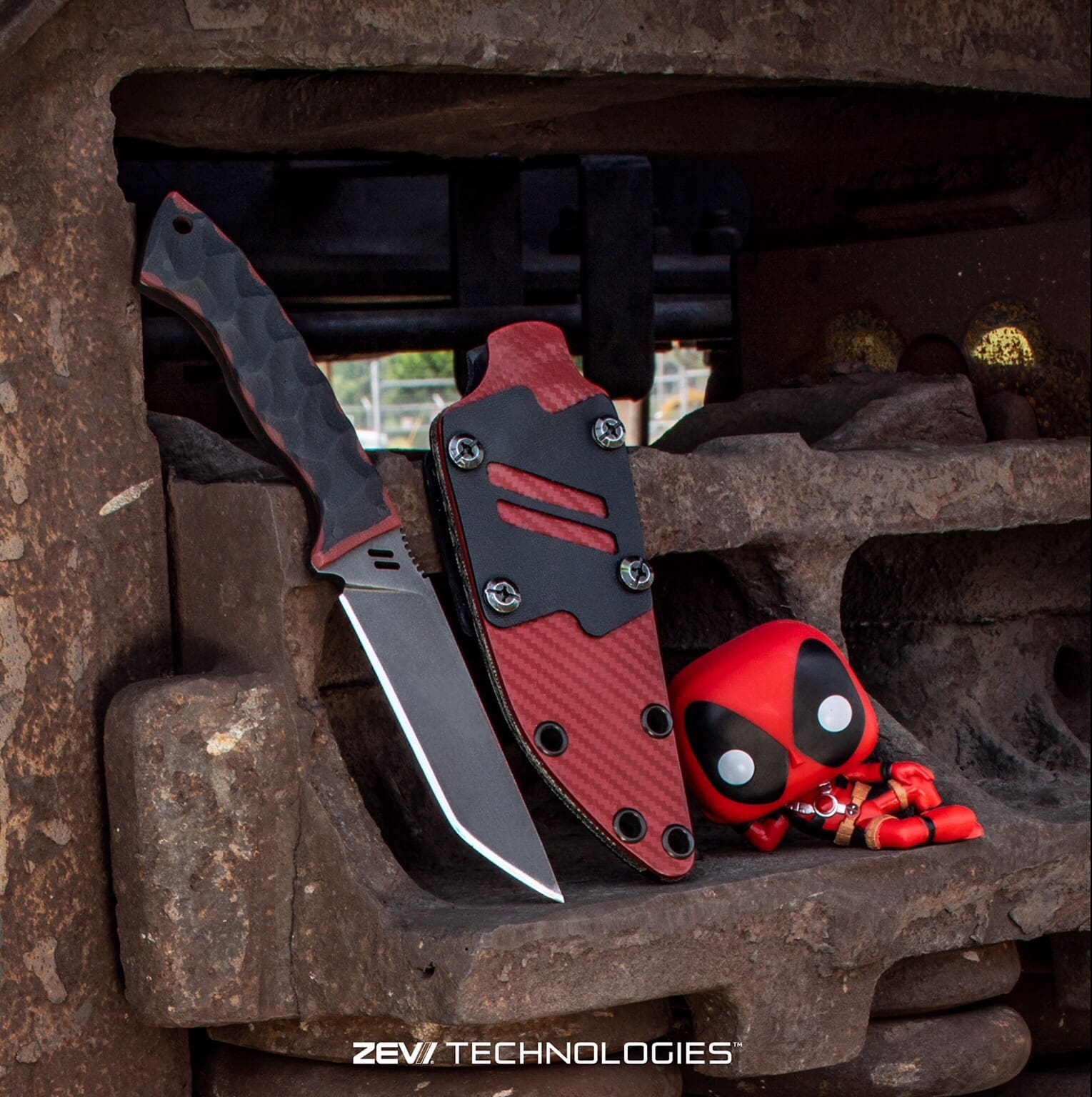 www.zevtechnologies.com/ZEV-winkler-knife
Tags: Winkler Knives, Zev Technologies