How You Train Matters. That's Why Colonial Shooting Academy Is Happy To Welcome Matt Jacques To The Richmond, VA Team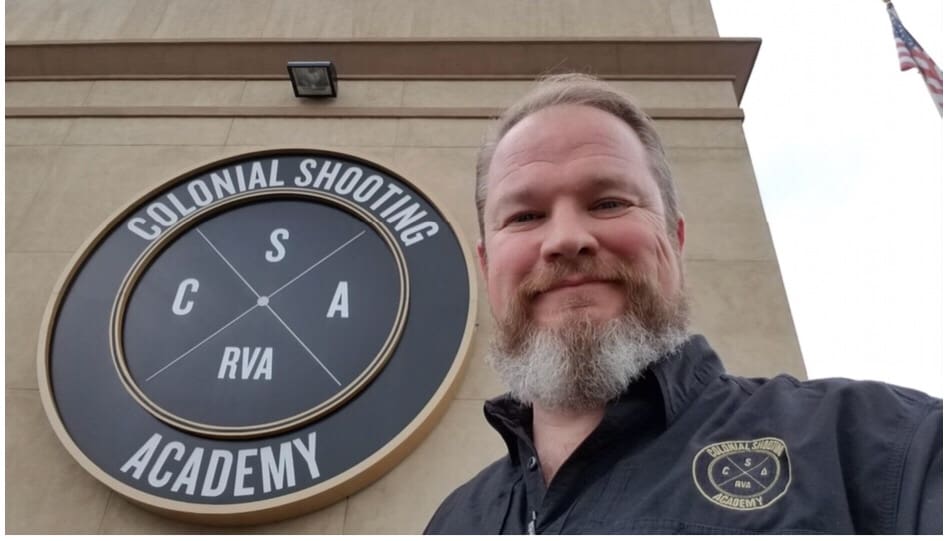 Richmond, VA, June 19, 2018 – Colonial Shooting Academy has added a heavy-hitter to their tactical training division. Matt Jacques has been hired as Colonial Shooting Academy's Director of Tactical Training, and has added a handful of new courses to their civilian course lineup. Matt is a retired Police Detective and Marine Corps veteran. Matt spent part of his military enlistment within HMX-1, The Presidential Helicopter Squadron, served within the Military Police MOS (Military Occupational Specialty), and after his military service, continued in civilian Law Enforcement.
Matt served with two Virginia Law Enforcement agencies and filled several billets. During his tenure, he served assignments as a Basic Academy Recruit Instructor, Field Training Officer, undercover detective within the Special Problems Unit, as well as a founding Special Deputy of the U.S. Marshal Capital Area Fugitive Task Force for the Washington D.C. U.S. Marshal's Office.
Matt served several years on a large Northern Virginia Police Department SWAT team as an entry team member and later was selected and served as a Sniper team member until his retirement, due to a line of duty incident. After his retirement, Matt was hired as the Senior Manager of Weapons for FNH USA. He was involved in the FN SPR Precision Rifle program; FN Belt fed Weapons section and the SOCOM SCAR program. Matt was tasked with the user evaluations and New Equipment Training (NET) for SOCOM and the SCAR family of weapons. Matt left FNH USA and returned to training Law Enforcement as a Firearms Instructor for The US Department of State Firearms Training Unit within the Bureau of Diplomatic Security. Matt was tasked with firearms training of Federal Agents for Diplomatic Security both stateside and worldwide.
"We're excited to have Matt onboard at Colonial Shooting Academy. He is a welcomed addition to our team and has really brought a robustness and focus to our Tactical Training division here in Richmond," said Reese Haller, Education & Training Director at Colonial Shooting Academy. "Colonial Shooting Academy has an excellent facility that I am excited to utilize. Having the Shoot House and the Tactical Range at my disposal really allows for creativity and effective training. The more safe, educated and responsible gun owners out there, the better. Let's not forget that shooting is also extremely fun," said Matt Jacques. "This perspective is perfectly in- line with our philosophy at Colonial Shooting Academy (RVA), combine that with Matt's background and we should have a winning combination," said General Manager Thomas Lacy. If you are interested in meeting Matt Jacques, Colonial Shooting Academy's newest team member, come to the Richmond location at 6020 W. Broad Street, 23230 this Saturday from 3:30pm – 5:00pm. Learn more about Colonial Shooting Academy's new classes on their website: www.colonialshooting.com/rva/train-with-matt-jacques.