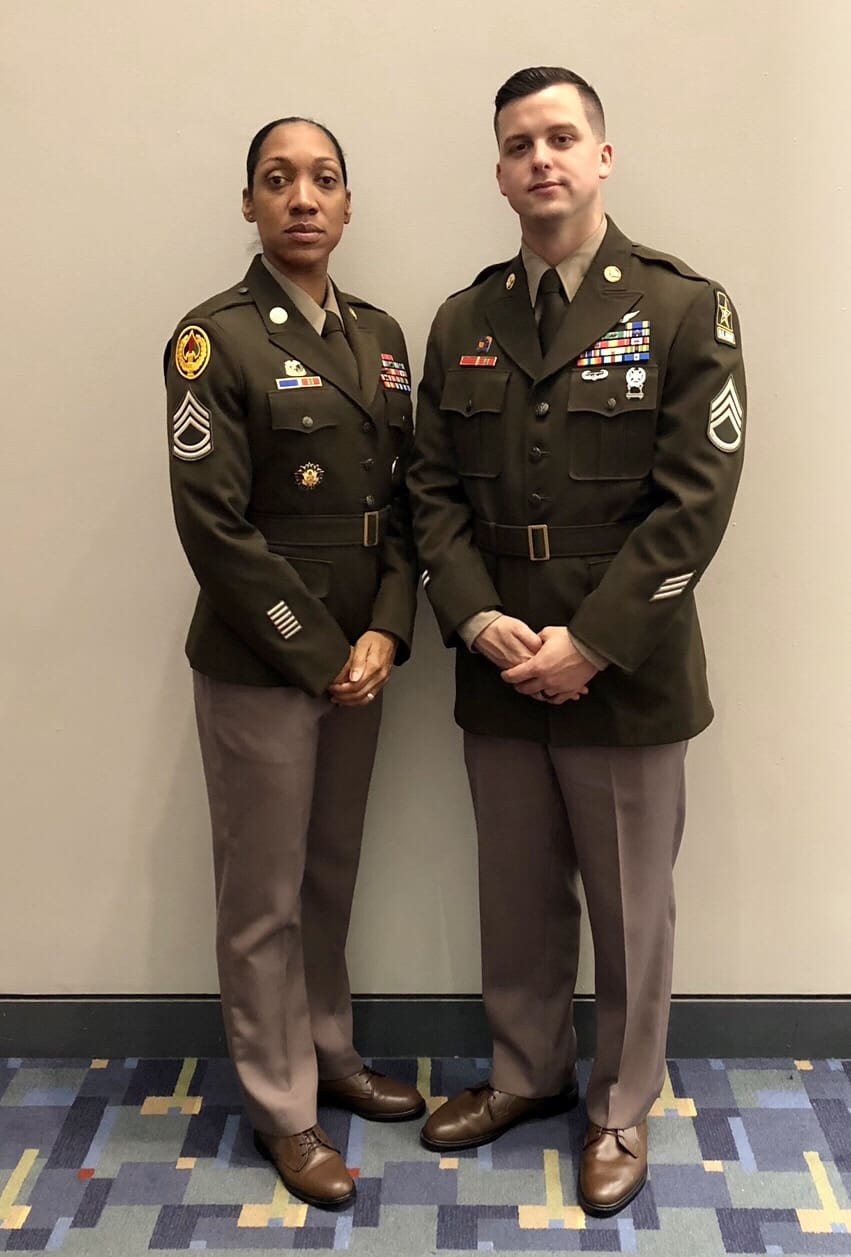 Throughout the AUSA Annual Meeting there have been a handful of Soldiers wearing the "Pinks and Greens" service dress, a uniform combination inspired by the World War Two-era private purchase Officer's uniform of the same name. Except that, if this uniform is adopted, it will be for wear by enlisted and officer alike.
Although the uniform has changed since we saw it last year, the most significant have been to the female uniform. You'll notice four pockets and belts for both male and female versions. Even then, additional alterations may come with full type classification.
Although the decision to adopt the uniform could come at any time, most of those I have polled expected to be later, rather than sooner.
There are prototypes of an "Ike" short jacket but none were seen at AUSA. Likewise with the Leather Flight Jacket but wear testers said the USAF A-2 which is also a WWII Design has been evaluated for that role. Garrison caps now feature a slit down the top like the USAF version and the jury is still out on whether the Service Cap will feature a stiffener like the current ASU model or will be worn WWII "crusher" style.