ZEV Technologies, known for creating the market for GLOCK upgrade triggers, announced the release of their PRO Flat Face Trigger. The new trigger incorporates a number of ZEV's proprietary features including ZEV's trigger bar, connector and riveted assembly process.
"This trigger represents the culmination of years of effort. We obviously recognize the popularity of flat faced triggers, but we took our time getting ours to market because we wanted more than just a different look. We wanted a trigger that really reset the bar for high performance triggers. This trigger puts all of our years of research and innovation together," stated Matt Ridenour, CEO.
Dave Roberts, VP of Marketing, expanded on the benefits of the trigger, "At the end of the day, all other trigger upgrades on the market re-use the Glock factory trigger bar, the most important component in a trigger. We invested years and a lot of money developing our own trigger bar in the continuing effort to really differentiate the ZEV trigger. We believe shooters will feel the crispness of the break and the consistency of the trigger pull and reset. These things make shooters better and tighten up groupings".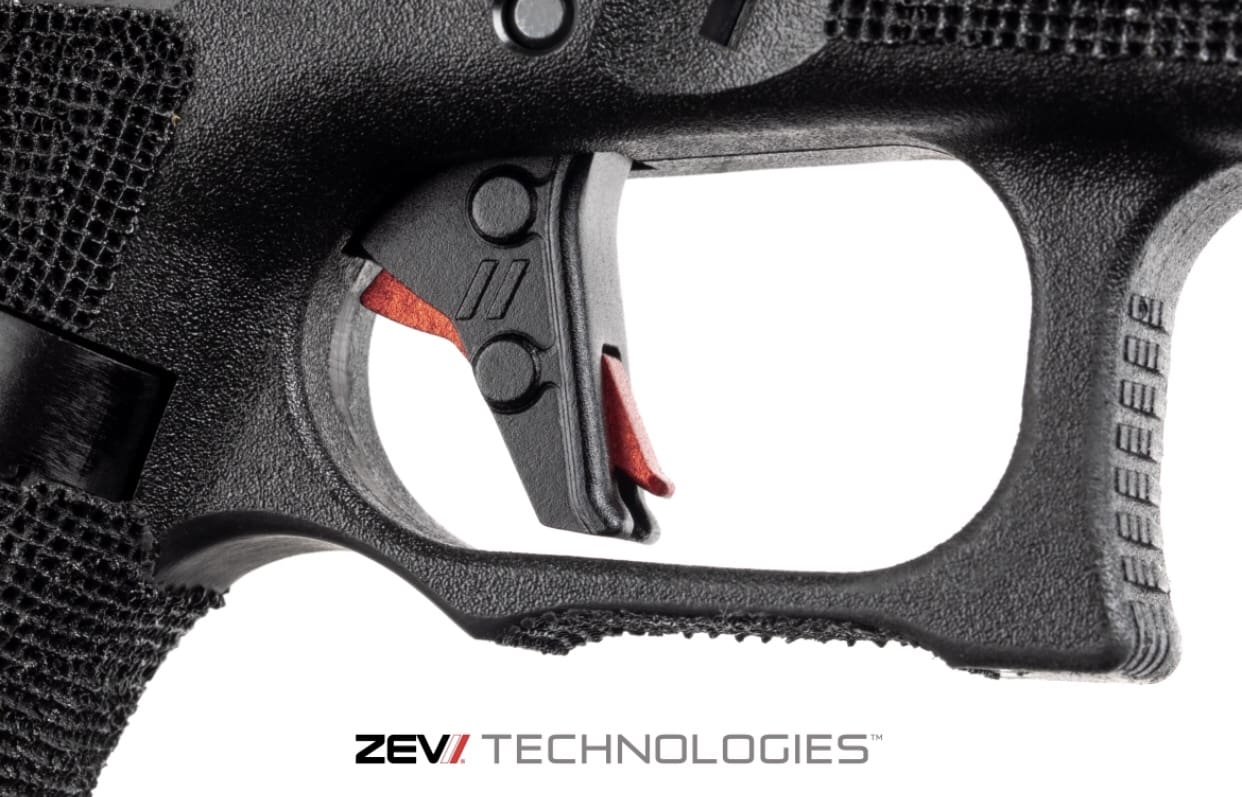 ZEVs trigger line now includes both flat and curved faced triggers for most Glock models.
Key features include:
• Wider trigger pad and safety for improved user engagement
• Drop-in installation
• Mil-Spec hard-anodized aluminum construction
• Proprietary ZEV Trigger Bar and ZEV Pro Connector
• Riveted trigger assembly
http://www.zevtechnologies.com/zev-tech-flat-face-pro-triggers
http://www.zevtechnologies.com
Tags: Zev Technologies