Designed by the ADAPTIVX team to give you a lightweight, low profile, yet robust trauma kit, and manufactured by the best in combat medicine: PHOKUS RESEARCH GROUP.
The kit contains the necessary supplies to deal with tension pneumothorax injuries, moderate arterial bleed wound packing and compression. The durable vinyl packaging also doubles as an in-extremis occlusive dressing. The pouch included with the kit is made from durable cordura®? stretch tweave, and tegris.
Featuring a low profile Velcro closure and pull handle for one handed access. Comes with 2 zero clips and necessary hardware for attaching the zero clips.
Also IWS compatible with IWS holster tab (sold separately).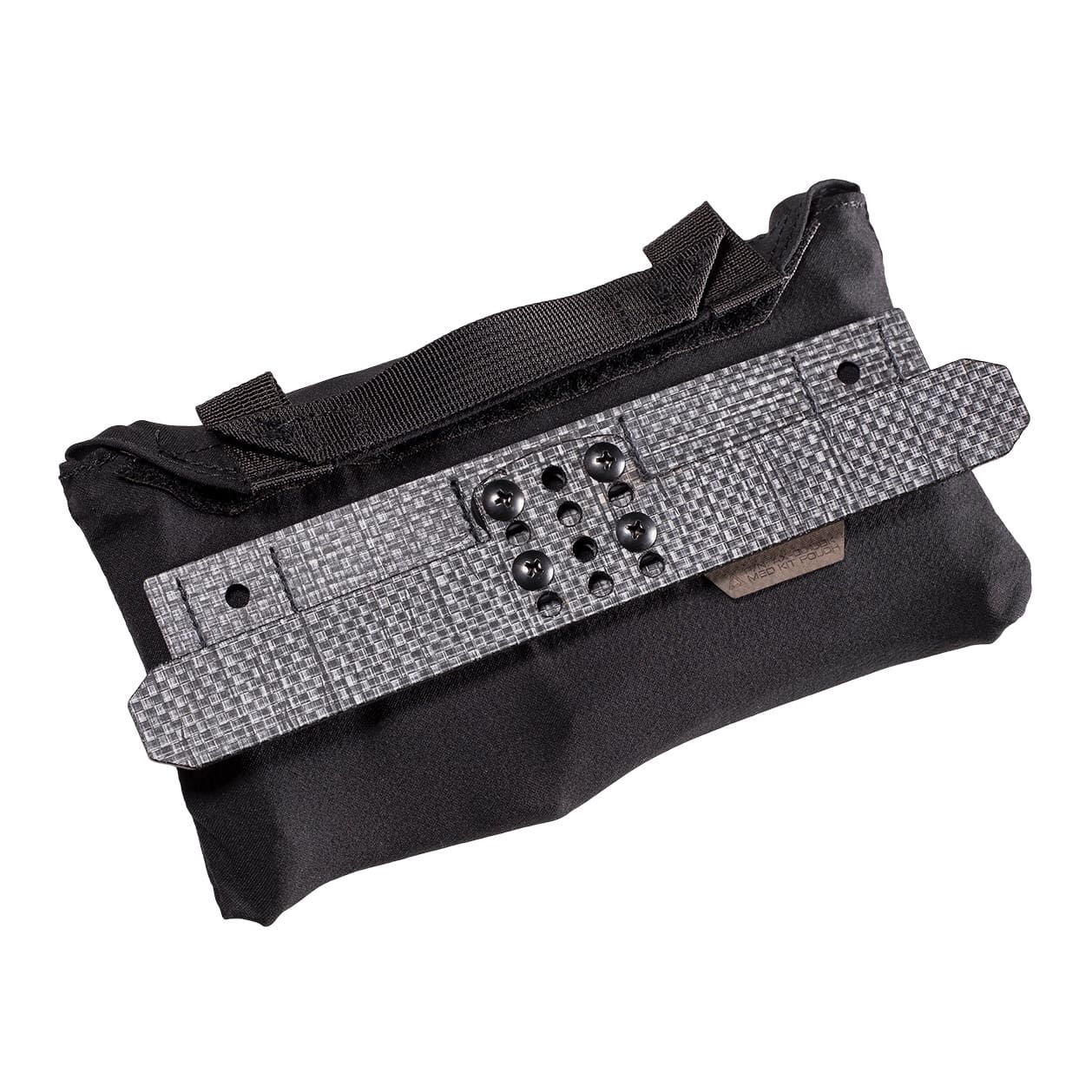 Whether a trained professional going into harms way, outdoor adventurer, or an individual that wants to be able to provide the first line of trauma care; you will always have the necessary materials at hand.
Contents:
2 compact chest seals
1 hemostatic combat gauze
1 mini compression bandage
1  14g decompression needle
1 Nasal pharyngeal airway
1 frog tape
2 safety pins
1 custom made stretch tweave pouch (IWS and IWB compatible)
2 zero clips with hardware
$250 (sold as full kit only)