Nathan Murr, CEO, Brings the GripStop Home as the Company's First Product to Market
Lancaster, PA – January 9, 2019 – Today, the team behind True North Concepts, LLC announced the launch of the True North brand and its first product to market, the True North GripStop. True North was born from the shared vision of its five founders led by Nathan Murr, inventor of the GripStop and CEO. They've come together to create smart, innovative tools that prepare men and women for any challenge that comes their way. In addition to the development of its own proprietary innovations, True North offers consulting and design services for companies in the defense, outdoor and firearms industries.
"Reading a compass to locate north is simple. To successfully navigate, however, you need skill, intuition and the right tools," explained Murr. "We created True North to develop products that provide people with the knowledge, ability, and preparedness to be successful. We won't allow a product to come to market under the name True North unless it serves a need and helps someone succeed in their pursuit. Whatever their goal, we're here to help men and women gather the skills and the right tools to successfully navigate their true bearing."
An immediate focus for True North is the development of tools that better prepare a shooter for whatever lies downrange. The company's first product to market is none other than the newly re-named True North GripStop. The GripStop was the first of its kind when it entered the market in 2013, combining the needs of a hand stop, barricade stop and vertical grip into one lightweight, ergonomic tool.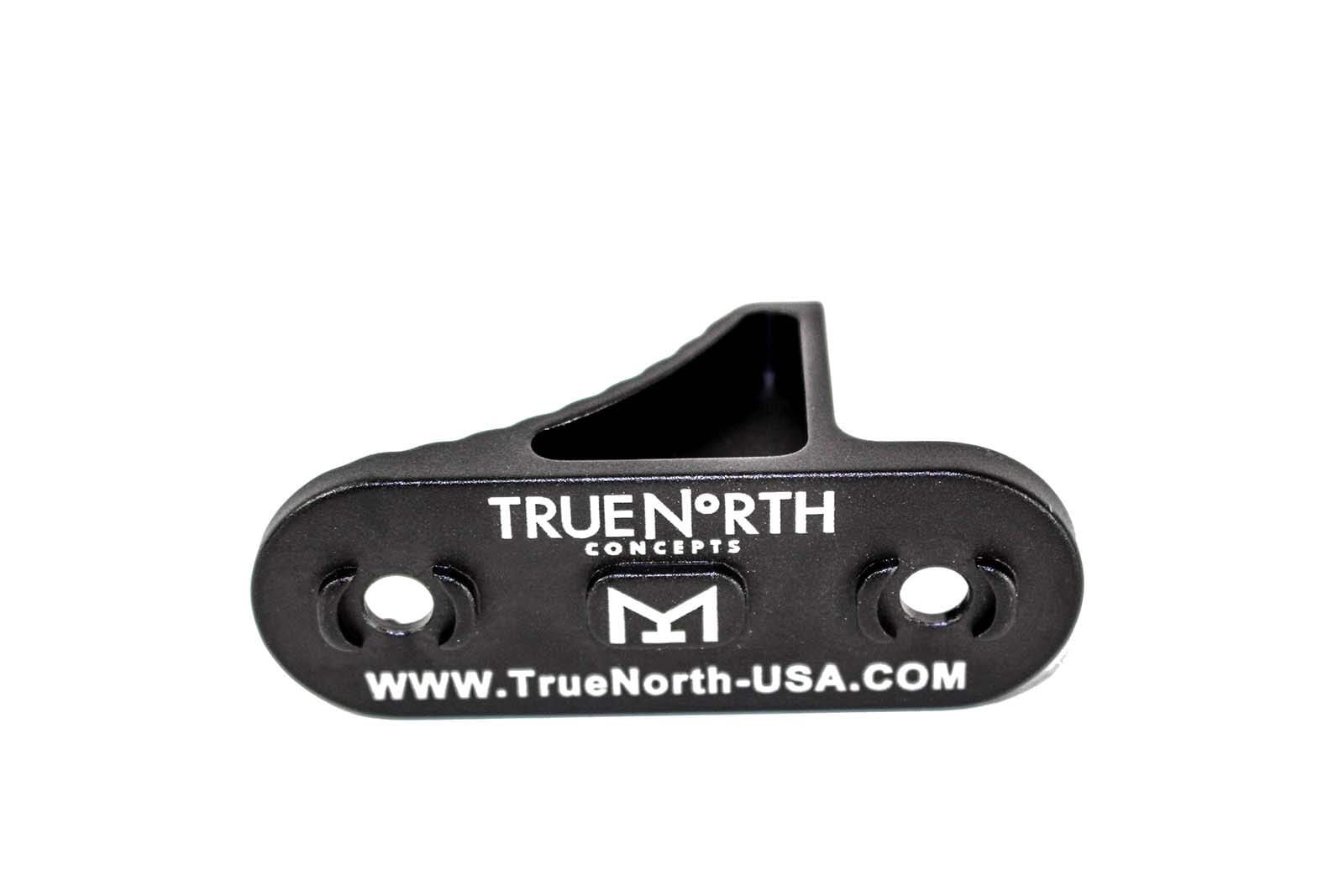 Available now, the True North GripStop and GripStop K, two new variations of the classic GripStop made specifically for Magpul MLOK, are in stock and ready to ship. Visit www.TrueNorth-USA.com to learn more.
"My team at True North is designing and manufacturing products we wish we would have had when we were in combat and products we want now as shooters. Our products, however, go well beyond the shooting world," continued Murr. "Every product we're developing now or ever will develop in the future will serve as a solution to a problem that hasn't yet been solved. True North products will always stay true to that purpose."
The True North online store is now live with several GripStop variations available and more products coming soon. Learn more about True North Concepts LLC now at TrueNorth-USA.com.