The BRN-180 is the latest product from Brownells' Retro line. It's an upper receiver group designed for use with AR-15-style lowers but use the piston operating system from the AR-180, including the reciprocating side charging handle.
Naturally, this means that it doesn't require the AR's action spring and buffer to function, making use of a folding stock a cinch.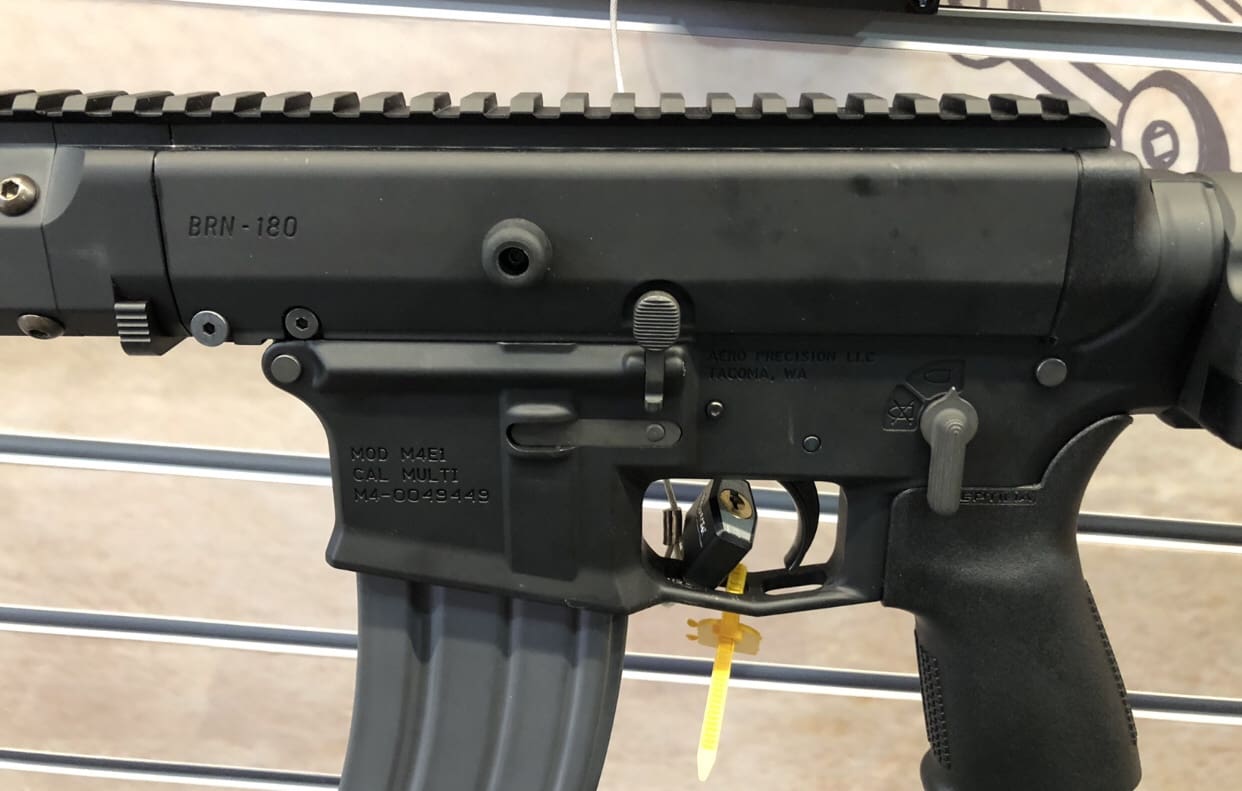 It features an original 3-prong flash hider, M-LOK handguard and a barrel with 223 Wylde chamber and 1/8 twist.