Over the years, Klymit has really grown as a company and we always enjoy seeing what new products they're going to introduce. This OR is no exception with the new Moon Dog Bed and Versa Luxe Blanket.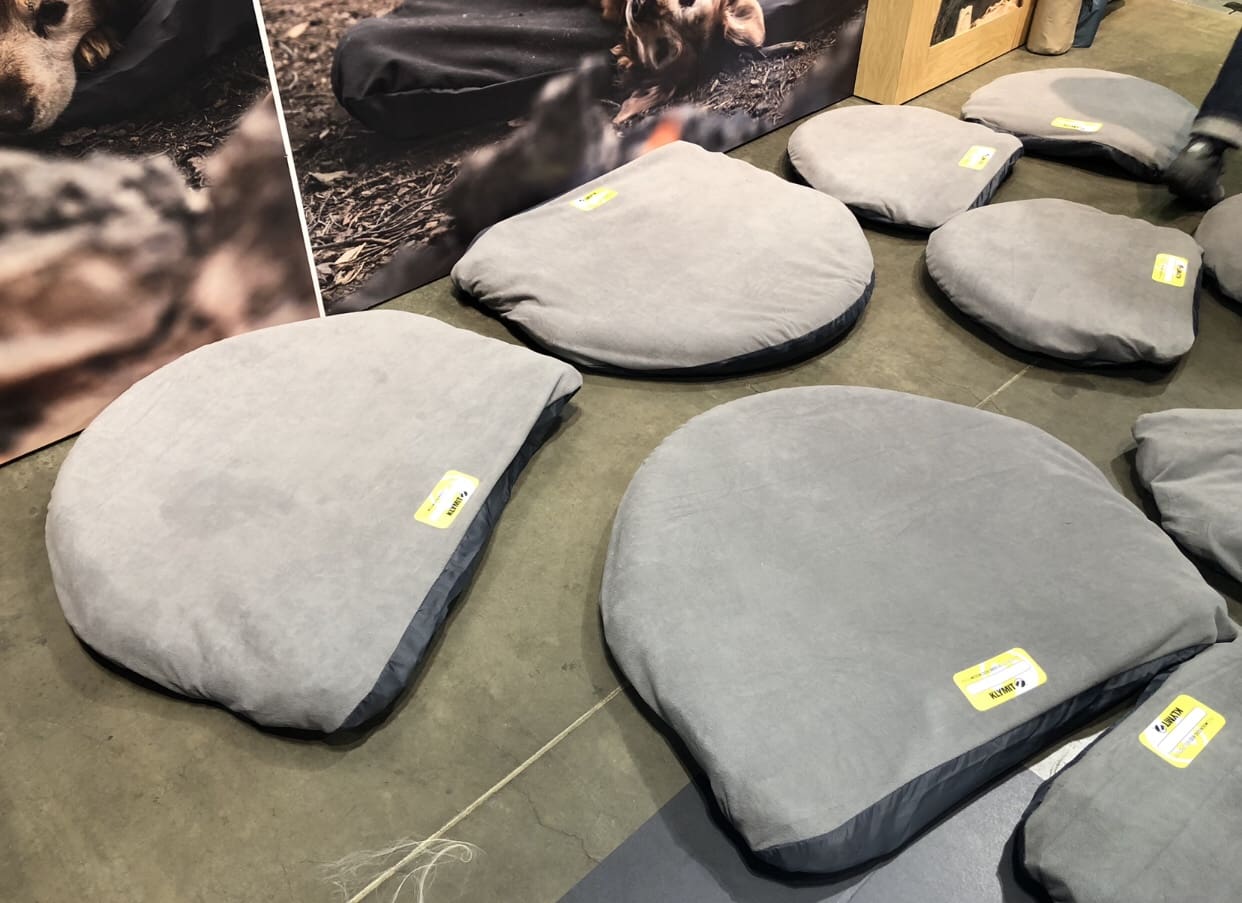 The Moon Dog Bed takes Klymit's inflatable sleeping pad technology and applies it to man's best friend. They've added a removable fleece top to keep puppy warm and comfy. In fact, throughout the day, many a K9 showgoer took a rest on one of these beds. The Moon Dog Bed is available in two sizes and rolls up for use on the go.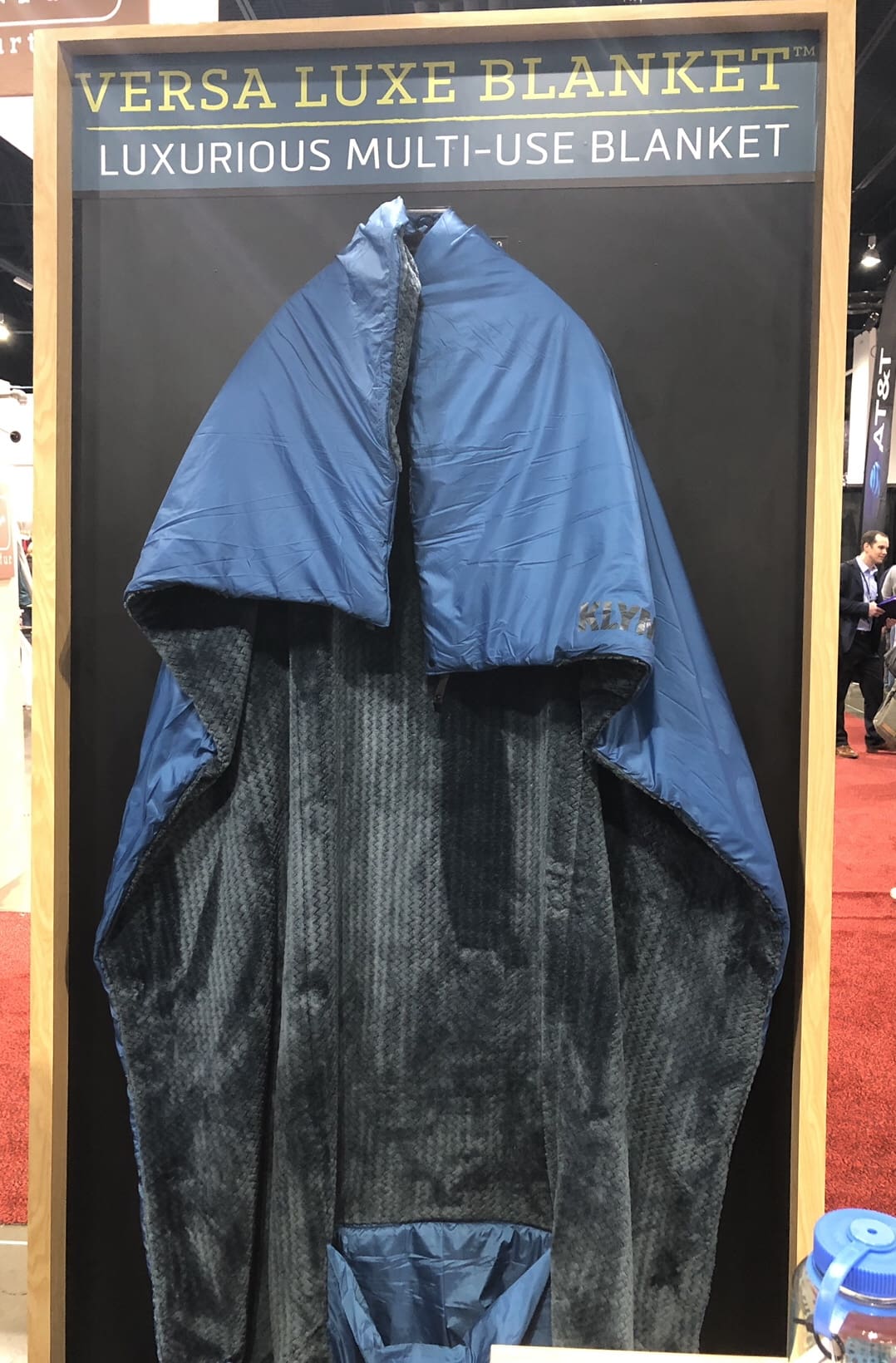 Rover doesn't have to be the only one in the family wrapped in fleecy comfort. The new Versa Luxe Blanket is a generous 80″ x 58″ and combined a polyester ripstop shell with a fleece liner. In between those two outer layers is Klymaloft insulation, the same material used in their sleeping bags.
The design features a foot box, handwarmer pockets in each corner as well as corner snaps and a cinch cord on one end.