WNDSN XPD recently shared this TacHack on Instagram. They do some cool stuff so we thought it was worth a share. It's written from their perspective.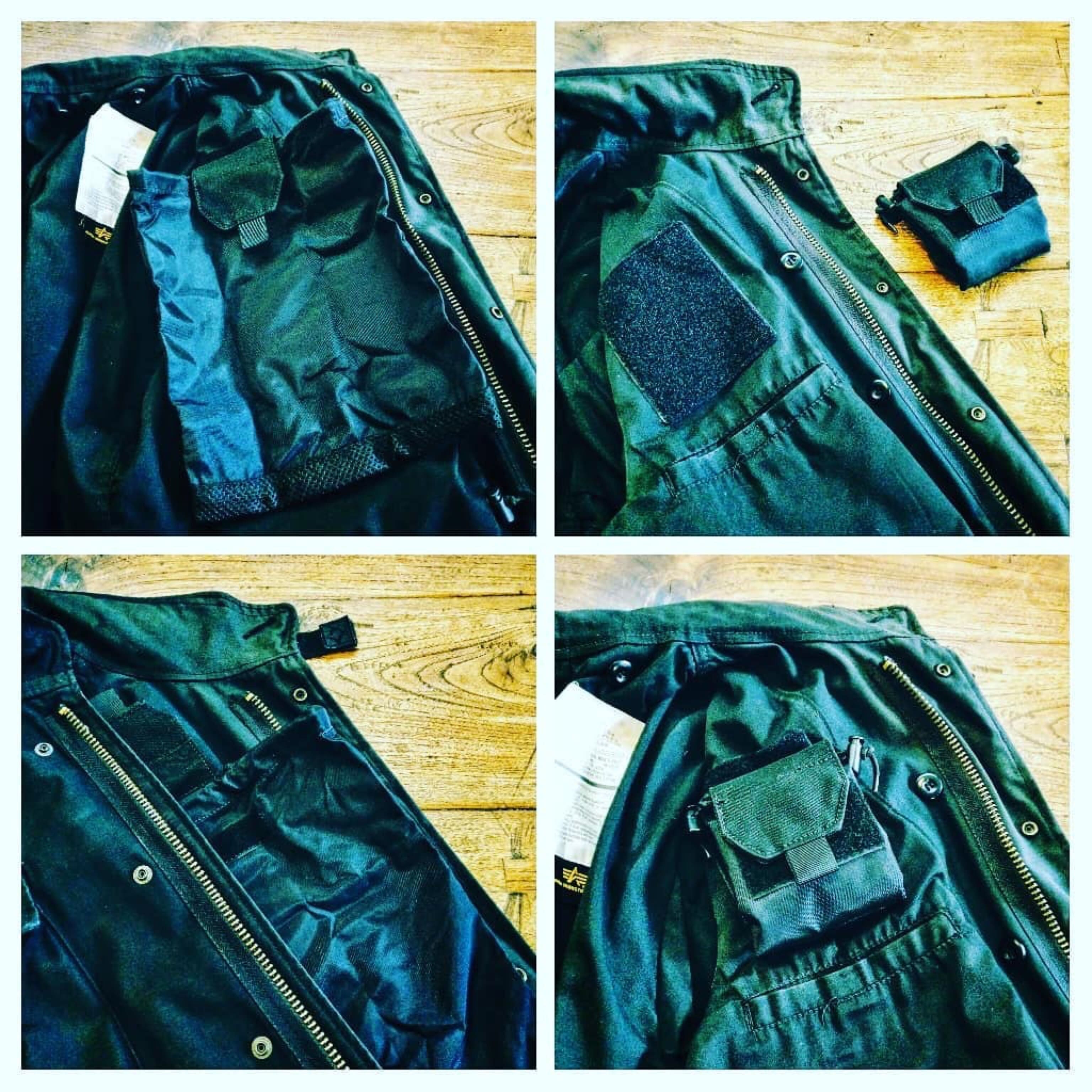 In the spirit of the old Wndsn Tumblr how-tos and as an exercise in #HOBOTACTICAL gear mods, here is a simple enhancement to your typical field jacket:
Install a rectangle of velcro (the loop side) ON THE INSIDE of the jacket, above the inner chest pocket; I used a 4 x 6″ piece in the example.
Now you have a versatile PLATFORM for any piece of gear that comes with a VELCRO (hook) back; of course, you can just as well wear your morale patches in this COVERT way, but we can make it even more useful.
I enjoy my smuggler's jacket from @edsmanifesto and the many pockets and storage options it offers, including the dump pouch. I have found that sometimes though, I'd like to have that pouch higher up, and even when loaded, hidden within the jacket. A piece of hook velcro installed on the back of a drawstring DUMP POUCH, and we can use the newly cretaed platform to attach the dump pouch high up and have its contents out of sight, within the jacket. Compare the pictures. ENJOY!
Subscribe here for advance intel: wndsn.com/newsletter