Modern Tactical Creations was founded by two SF NCOs to create solutions to problems found at the operator and team level. We've mentioned a few of their products including the Suppressor Shield.
They are currently working on an insulated Handguard which is an extension of their Suppressor Shield.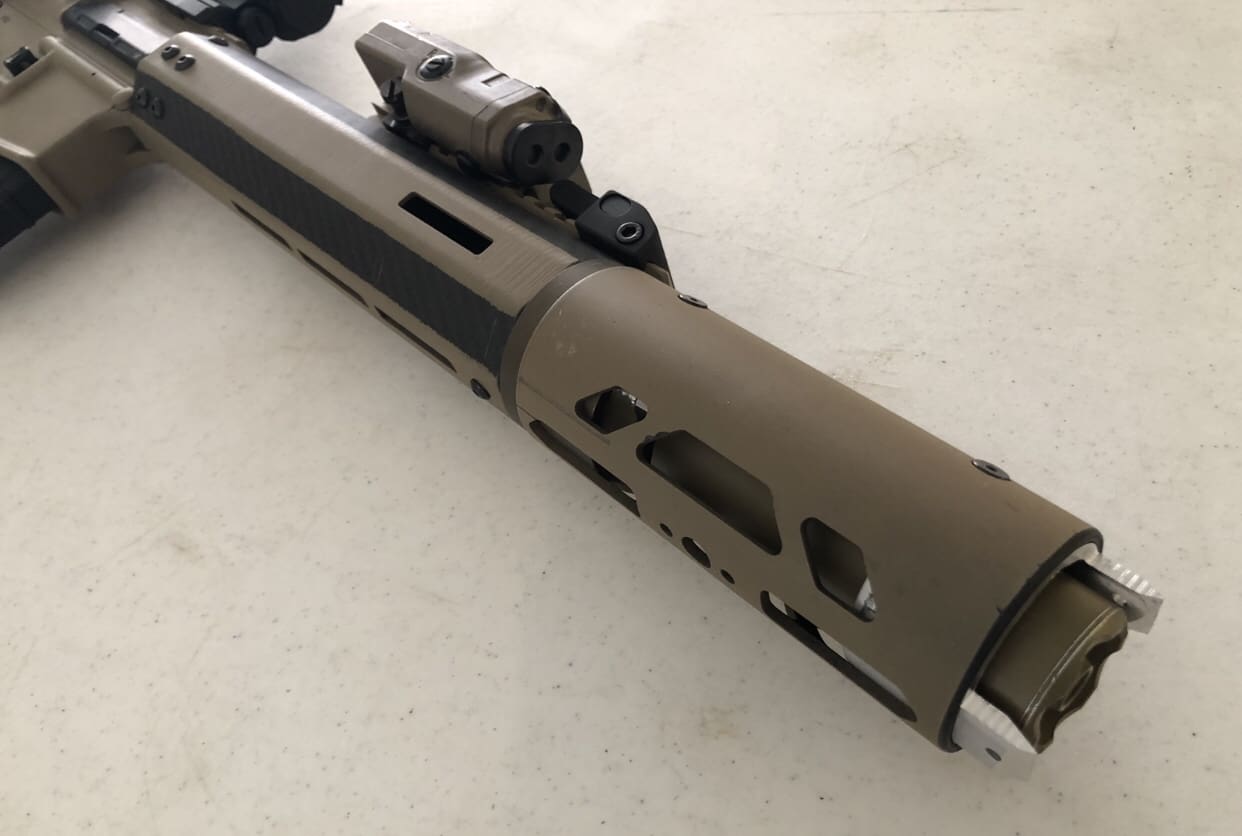 It is a carbon fiber construction which will minimize mirage, cool the barrel naturally, and protect the operator.
Coming soon from www.modtac.us.