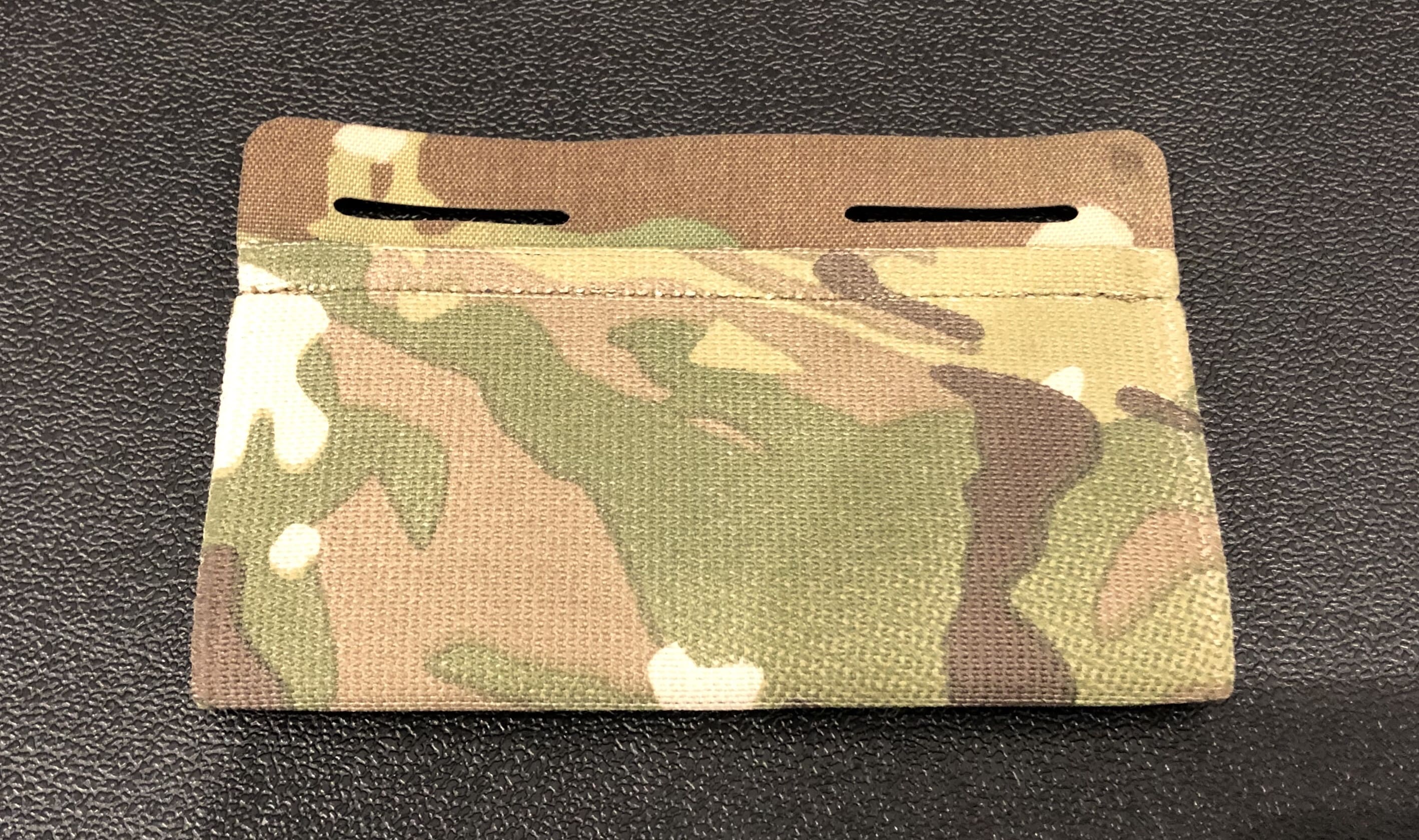 The Hammock is the quick and easy way to carry a Tourniquet or other similar sized objects, on an existing belt or MOLLE mounted pouch. You can see it here, mounted below a triple Ten-Speed pouch on a PlateMINUS Carrier.
Here you can see that the slots allow the Hammock to be attached below another pouch so you'll have a tourniquet with you. It reminds of the old M1910 dressing pouch.
Available in Black, Coyote or MultiCam.
Blue Force Gear products are available for unit and agency orders through Darley Defense.