Mover over butterfly bandages, there's a new way to secure cuts.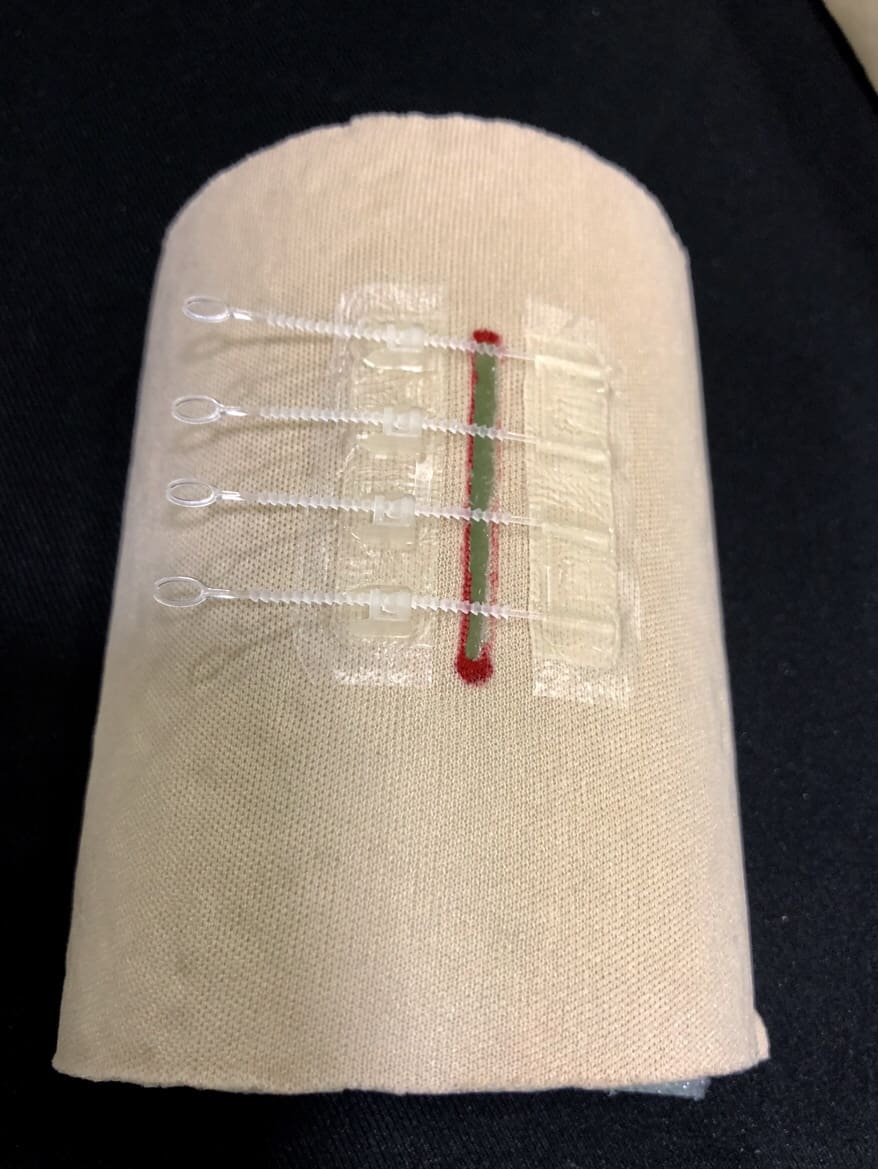 Used in clinical settings for several years, ZipStitch is now available over the counter for use at home.
Designed to close wounds up to 1.5″ in length and 1/8″ wide, ZipStitch utilizes an adhesive which lasts up to seven days. The advantage is that you can close a wound immediately without access to definitive care.
You attach the bandage to either side of the wound, pull the tabs taut and trim the excess.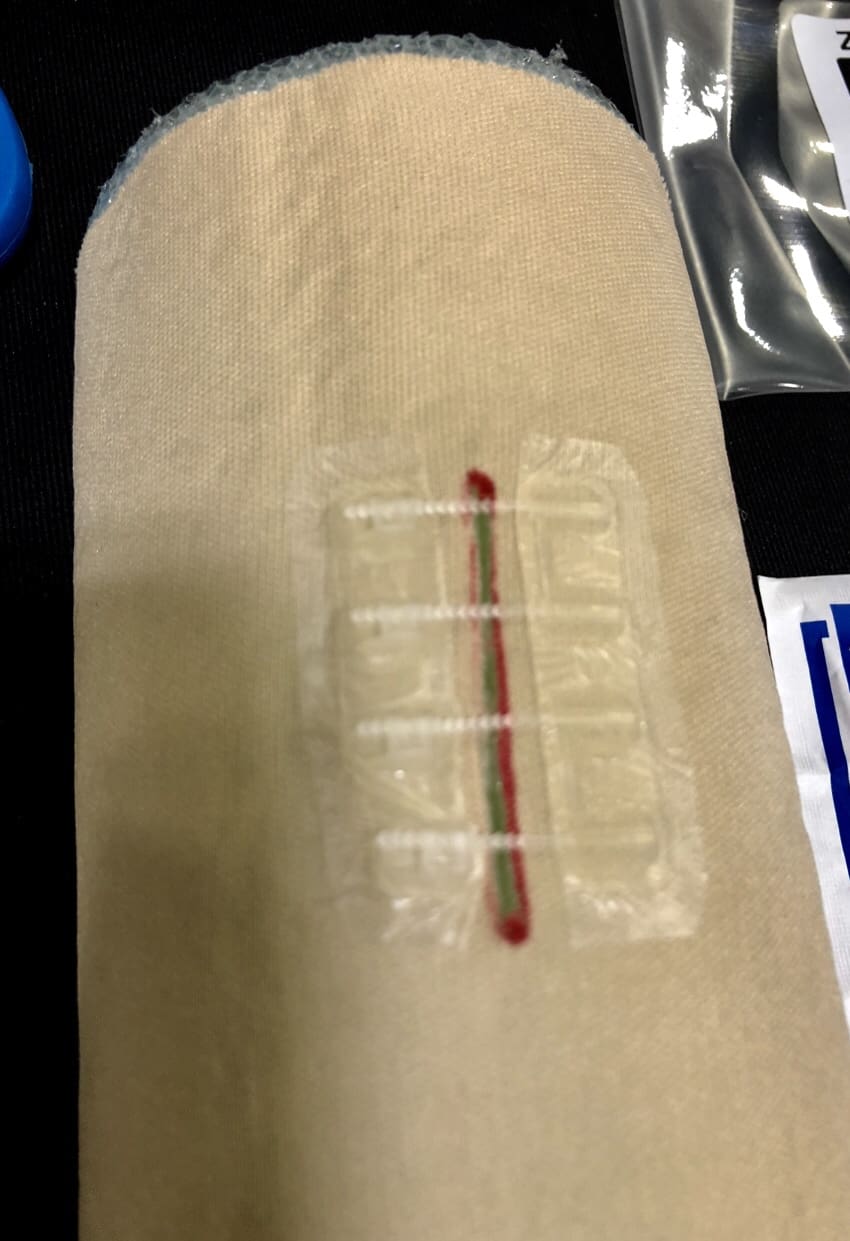 ZipStitch is now even available on Amazon.