This is a developmental pistol from SilencerCo, with an action based on the Maxim 9. Its fixed barrel and proprietary delay system, push the gas forward, so it is created specifically to run with a detachable suppressor.
For those of you slow on the uptake, this pistol is not integrally suppressed. In this case, it features an attached Omega 9K.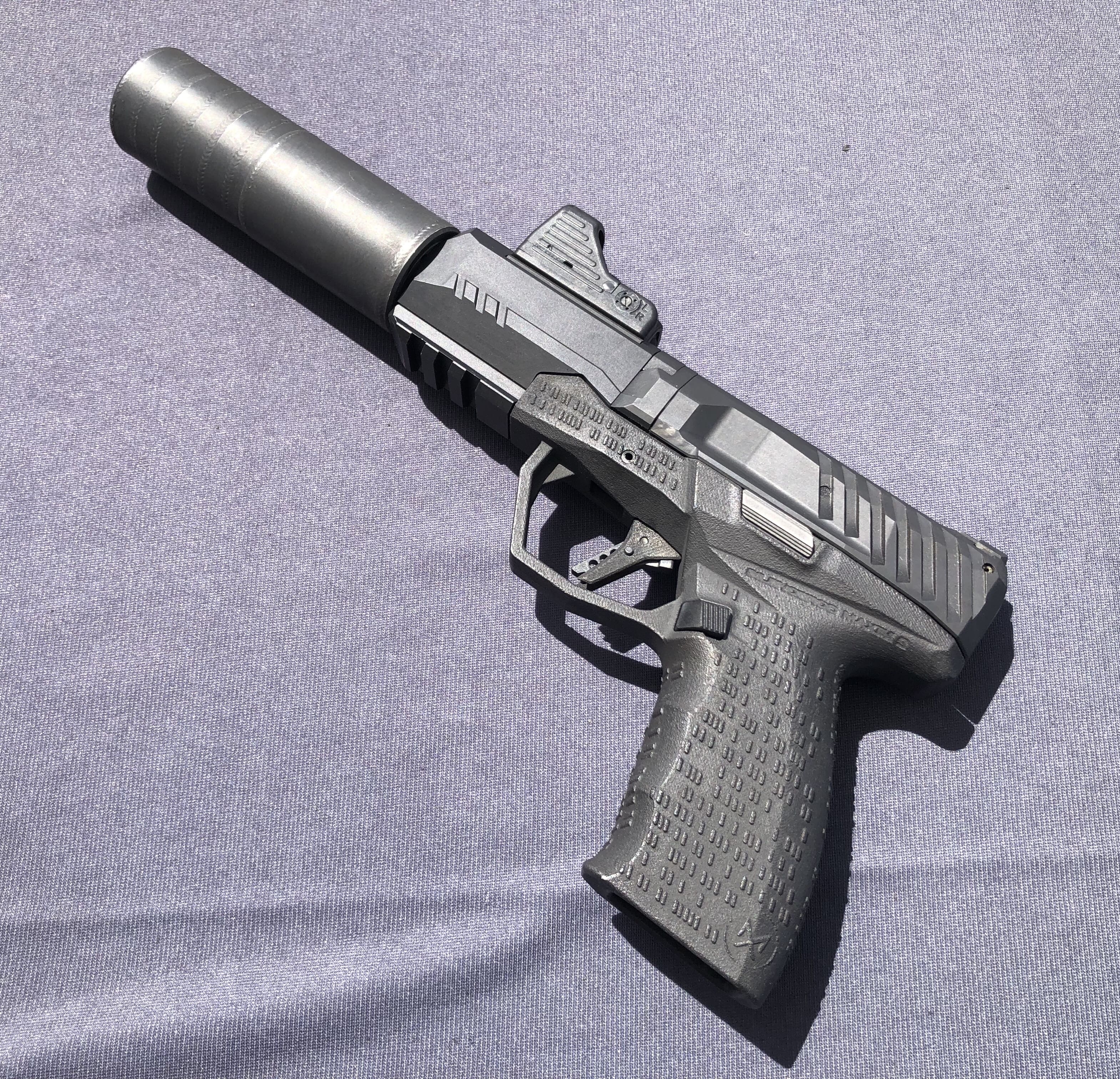 Nonreciprocating front sight. Booster not required. Picatinny rail.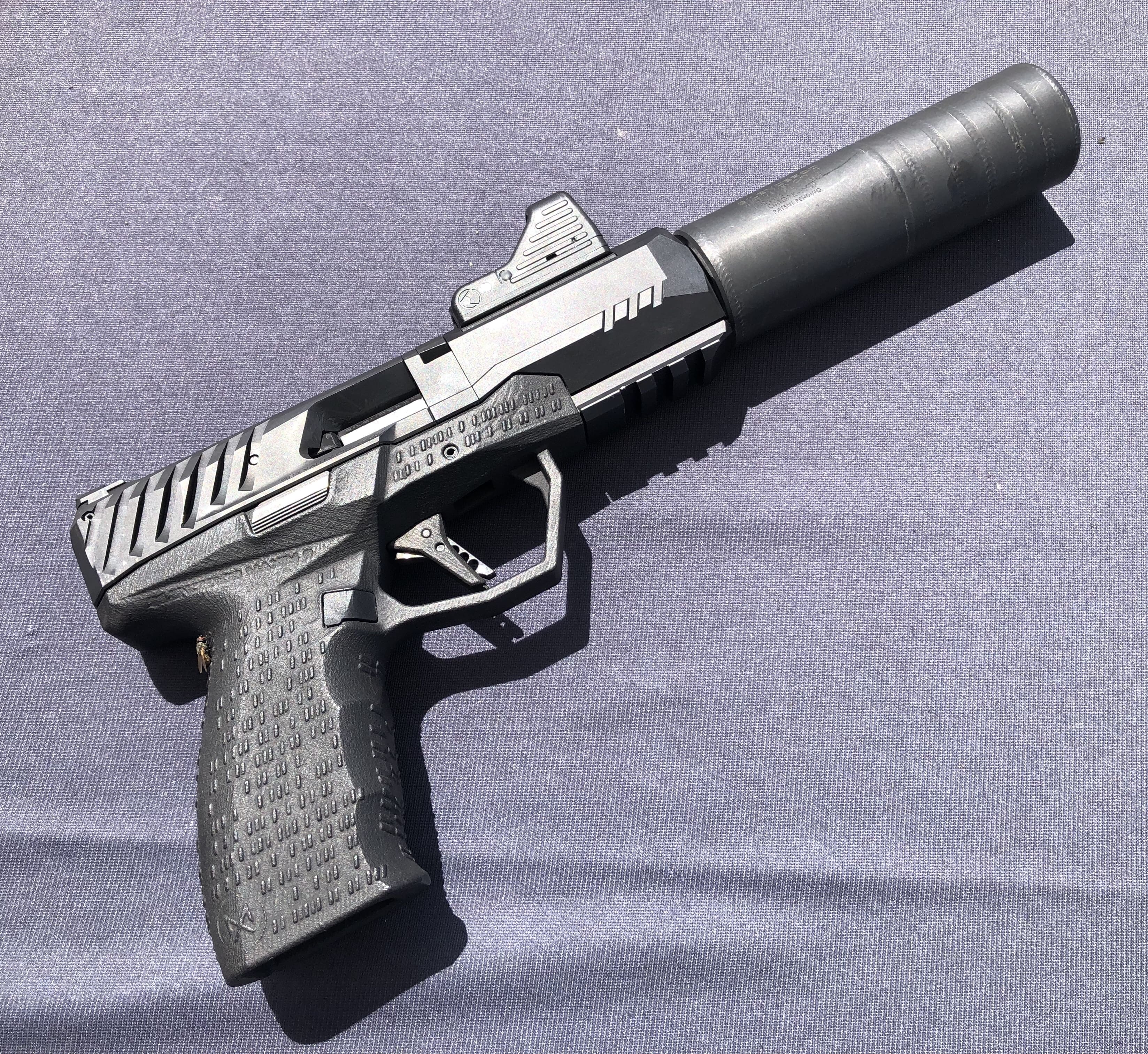 Here's a comparison shot with the NFA Maxim9.
Coming "soon" from SilencerCo.