TYNDALL AIR FORCE BASE, Fla. —
Working any job on the flight line can be an arduous task, but scorching heat and thick humidity can easily raise the temperature to triple digits along the long strip of pavement before sunrise.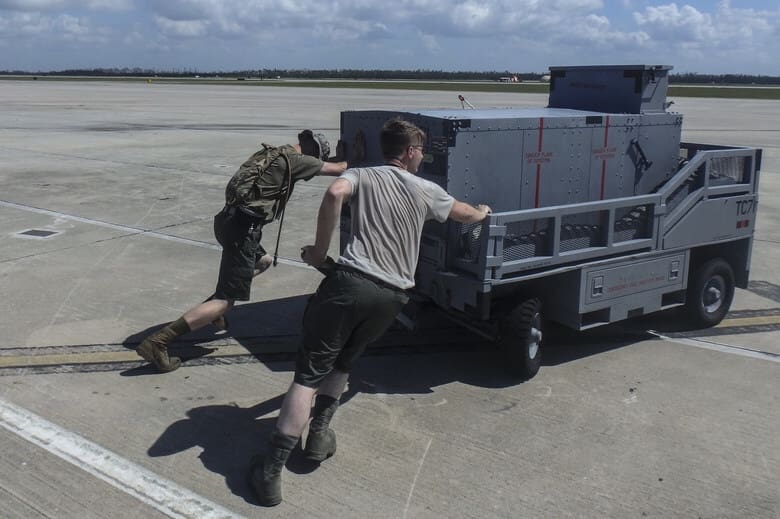 Chief Master Sgt. Brent Salvadori, 325th Maintenance Group (MXG) superintendent, devised a way over the past 18 months to keep Airmen comfortable in the heat, without sacrificing mission accomplishment.
The 325th MXG Airmen are officially approved to wear shorts on the flight line when the temperature exceeds 80 degrees outside of a climate controlled area.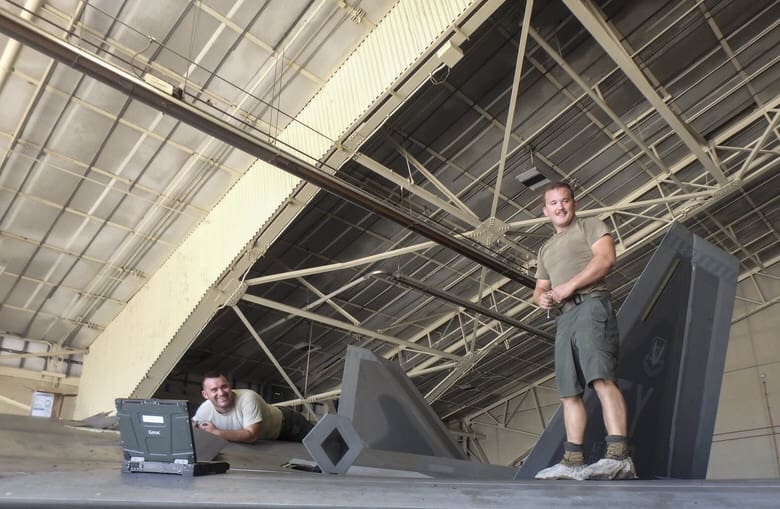 "When asked the question, 'Should I?' my response is simple, 'It's what my Airmen want, and this is what Chiefs do," said Salvadori. "We make things happen for our Airmen. This who we are, and this is what we do."
The idea originated from the 95th Aircraft Maintenance Unit deployment to Al Dhafra Air Base in southwest Asia, said Salvadori. The AMU was permitted to wear shorts while they were deployed and upon return Salvadori reached out for the local guidance authorizing Al Dhafra's shorts to integrate them at home station.
"After review, it was time to roll up my sleeves and get to work," said Salvadori. "It was a long journey, as with any time you try to change something this drastic. But, when you peel the onion back, our fellow aircraft maintenance contractors and depot civilians have been wearing shorts in the same industrial environment while performing the same maintenance actions. So, why not Airmen?"
The shorts are incredibly beneficial and serve as a cooler alternative to wear during the day while the heat and humidity is unbearable, said SrA Michael Conard, 325th MXS Aerospace Ground Equipment journeyman.
Through this effort other bases, such as Nellis Air Force Base in Nevada, Homestead Air Reserve Base in Florida, Beale AFB and Edwards AFB in California and Joint Base Charleston in South Carolina are utilizing this idea for their flight lines.
This new attempt at innovation for flight line Airmen embodies their motto of #AWESOME: Always With Excellence Supporting Our Mission Everyday.
By Senior Airman Kevin Tanenbaum, 325th Fighter Wing