New for Fall/Winter 2019 is the Norvan SL Insulated Hoodie. Arc'teryx has taken one of my favorite jackets, the minimalist Norvan SL which made from WL Gore's ShakeDry fabric, and added Coreloft Compact 40 insulation for winter running. Because of the insulation, they've also added a Dope Permeair 20 liner to help manage moisture. Naturally, this means the jacket won't be quite as light as its original, uninsulated form, but it's going to be great for high energy activities in cold environments.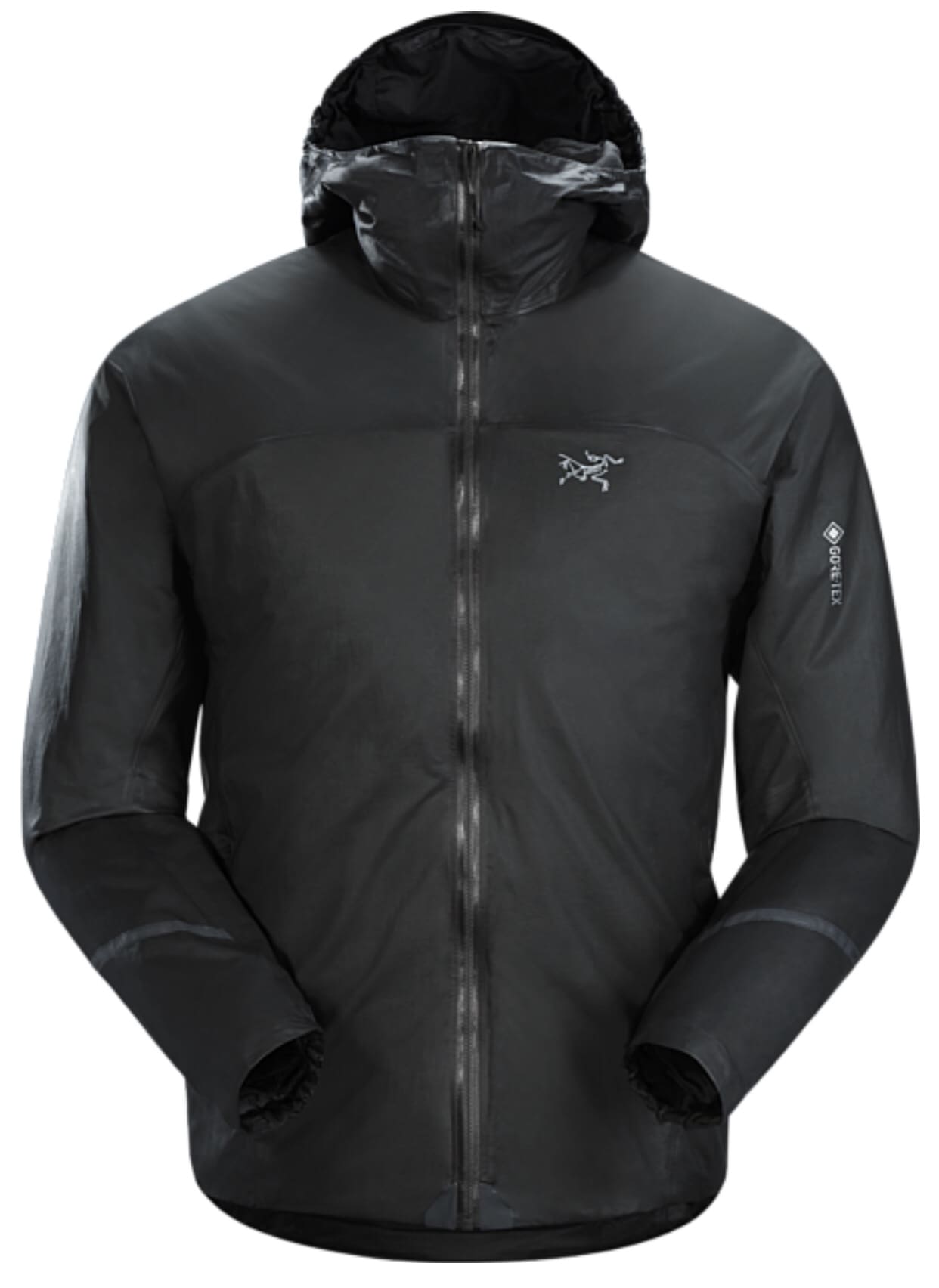 While I own a Norvan SL, I've always hated the Orange color pop on the zipper and hood (the alternating colors are a little better now). It just isn't me. With the new version, I'm happy to see, comes an all Black variant.
Like I mentioned earlier, this is a minimalist design, so there are no pockets. Also, as the Norvan SL is intended for cycling and running, it's an athletic fit. Sizes are Small -XXLarge.
In the description video we created during a visit to BC last fall, you'll see that the jacket was called the Norvan IS. That was nine months ago. Now, the name is Norvan SL Insulated Hoodie.
My Norvan SL goes with me everywhere. The Gore-Tex ShakeDry construction means the jacket will stuff into a sack the size of my fist, allowing me to always have rain or wind protection. I'll definitely be picking up a Norvan SL Insulated Hoodie for winter months.
arcteryx.com/us/en/shop/mens/norvan-sl-insulated-hoody