This Friday Focus we have another installment of our FirstSpear OEM Partner series where we take a look at one of the great American companies FirstSpear manufactures equipment for. Today we are taking a look at one of FirstSpear's very first OEM Partners, Hill People Gear, and two very popular items now available in all new Elk Brown.
HPG Operations manager, Kevin McDowell says, "The new Elk Brown is a rich earth tone that is at home in a variety of environments from woodland to desert to urban. It reminds us of the past while being perfectly suited for the tasks of today, which is why it takes it's place as HPG's flagship color."
Designed and tested in Western Colorado and named after "the brothers to the bear" who ranged from the front slope of the Colorado Rockies out into the desert wilderness of the Colorado Plateau in eastern Utah. The Utes are an independent and adaptable people who inhabited a wide variety of landscapes from slickrock canyon to alpine bowl.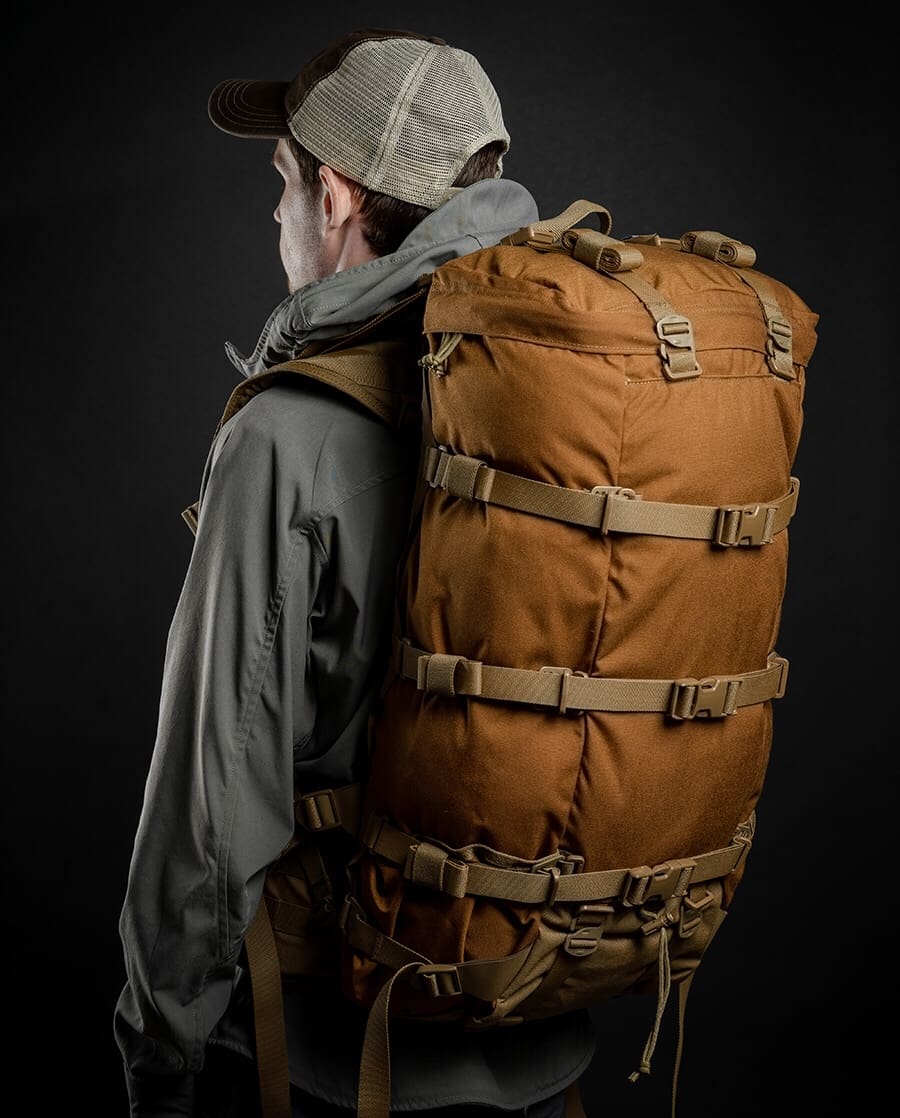 The pack we have named after the Utes is similarly adaptable, designed to handle loads from 20 up to as many pounds as you can safely carry with equal aplomb.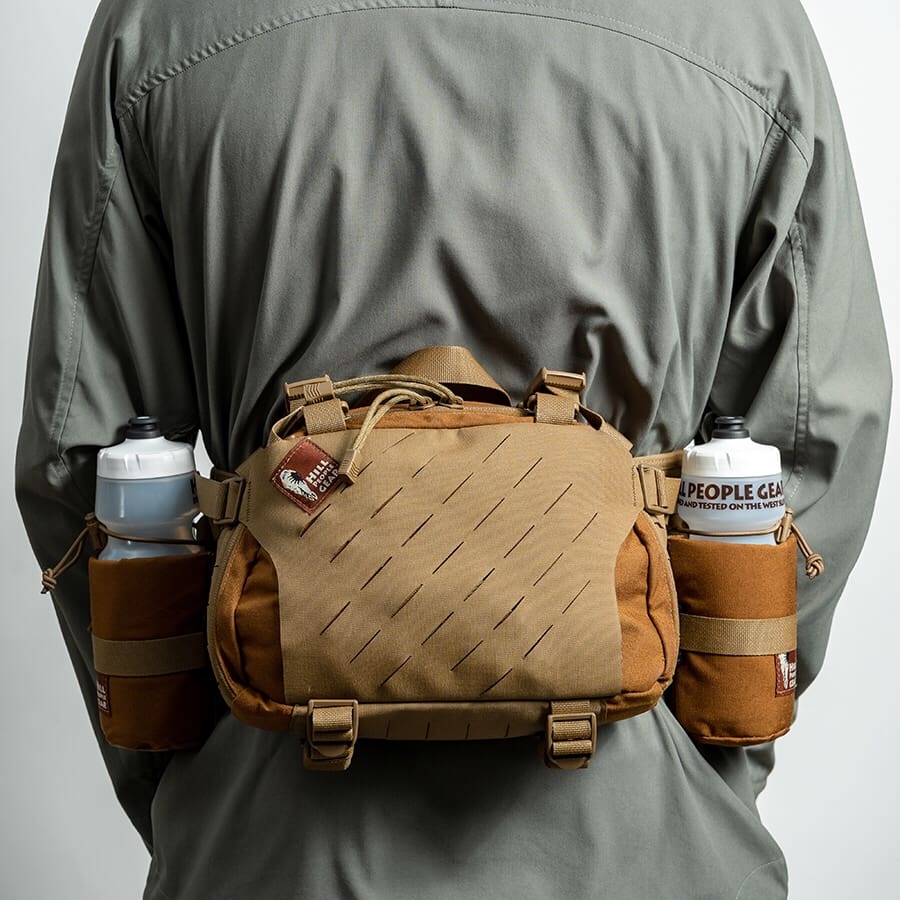 HPG's rendition of the venerable military butt pack can be used as shoulder bag, lumbar pack, and top pocket. This is a panel loading pack with some internal organizational options and significant external expansion via lightweight FirstSpear 6/12 PALS cut fabric and compression straps.