Technical, Rustproof, Non-Magnetic, Edge Holding Folder for All Terrains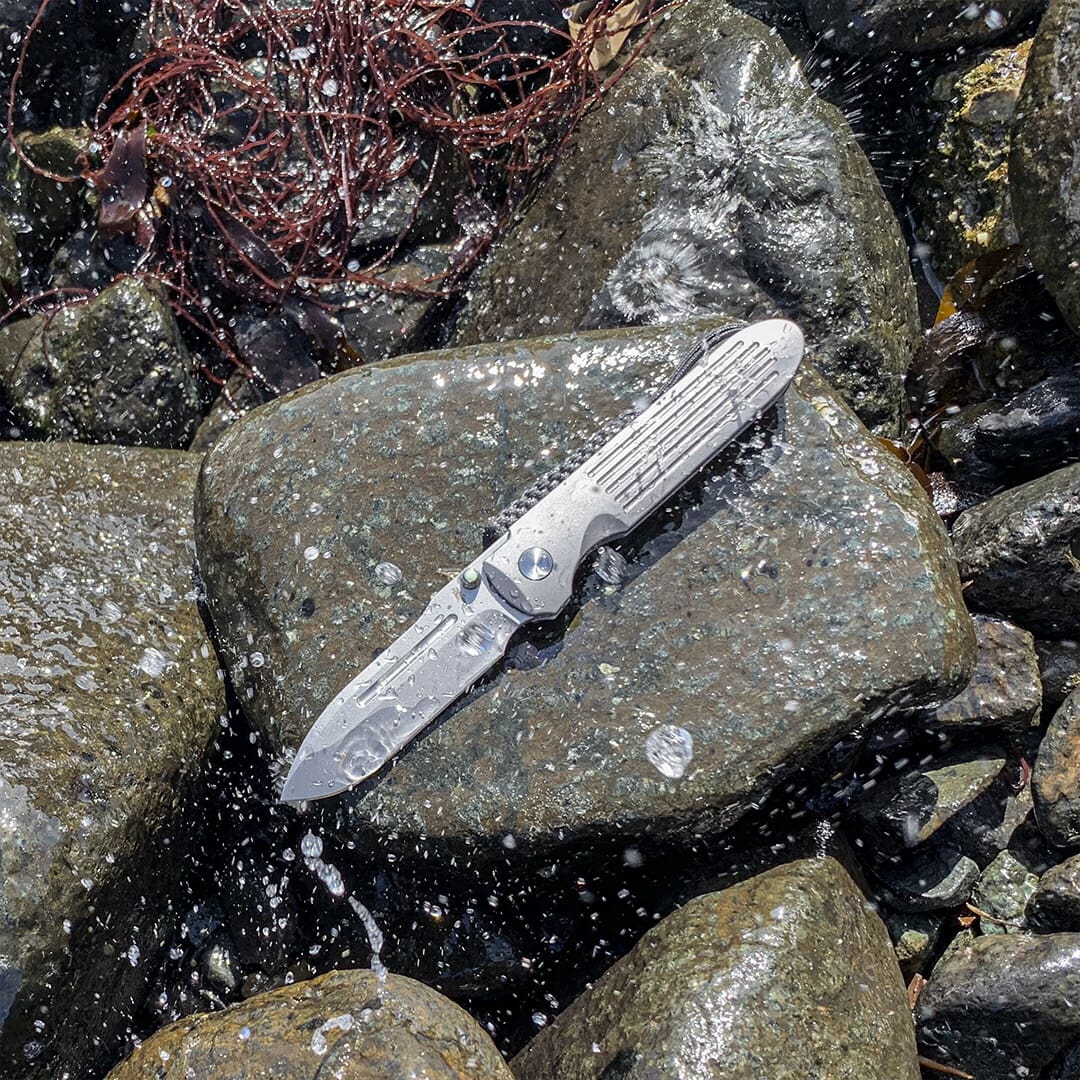 Tuesday September 17, 2019 Terrain 365™ officially launches online their first folding knife the Invictus-AT, featuring their super alloy Terravantium™ blade. This technical framelock folder is engineered for use in any environment on land, in and even under water, without ever rusting, pitting or staining. The Invictus-AT is made with advanced and state of the art materials which are all 100% non-ferrous, non-magnetic, and rustproof. Terrain 365's "AT" (A.ll T.errain) designated folders are required meet the trifecta of apex folding knife performance criteria; rustproof, non-magnetic and edge holding. The dendritic cobalt composition and our annealing process of Terravantium™ achieves all three.
The Invictus-AT is a collaboration between Terrain 365 and Prometheus Design Werx.
Creative Director and Co-Founder Patrick Ma of Terrain 365 states,
"The most significant factor behind all of the knives by Terrain 365 featuring our Terravantium is what goes into the super alloy and how we process it. The 2 primary material components are cobalt and carbide. It is their combined properties and how we process the precision bar stock castings that yields the superior performance characteristics. These types of cobalt alloys have actually been around for many years. Industrial applications are their use as engine valve seats, medical implants to lining the barrels of MK46 machine guns. Cobalt alloys are tough and long wearing. Unique to our Terravantium variety is that we do not roll our precision cast bar stock. This retains the original, dendritic crystalline structure of the carbide particles, best described as the microscopic saw teeth, which give our blades their cutting power and edge holding properties. Dendritic cobalt alloys are expensive and were not readily available to the consumer knife industry, but my partner and Co-Founder at Terrain 365, Michael Vagnino worked closely over years to develop and integrate a direct relationship with a foundry specializing in cobalt alloy so we are able to have a regular supply made to our specs and use in our edged tools. "
The Invictus-AT will be available for $395.00 on their website at 12:00pm PDT, Sept 17, 2019.