Although it's a pretty mature design, Knight's Armament Co continues to refine their Lightweight Assault Machine Gun.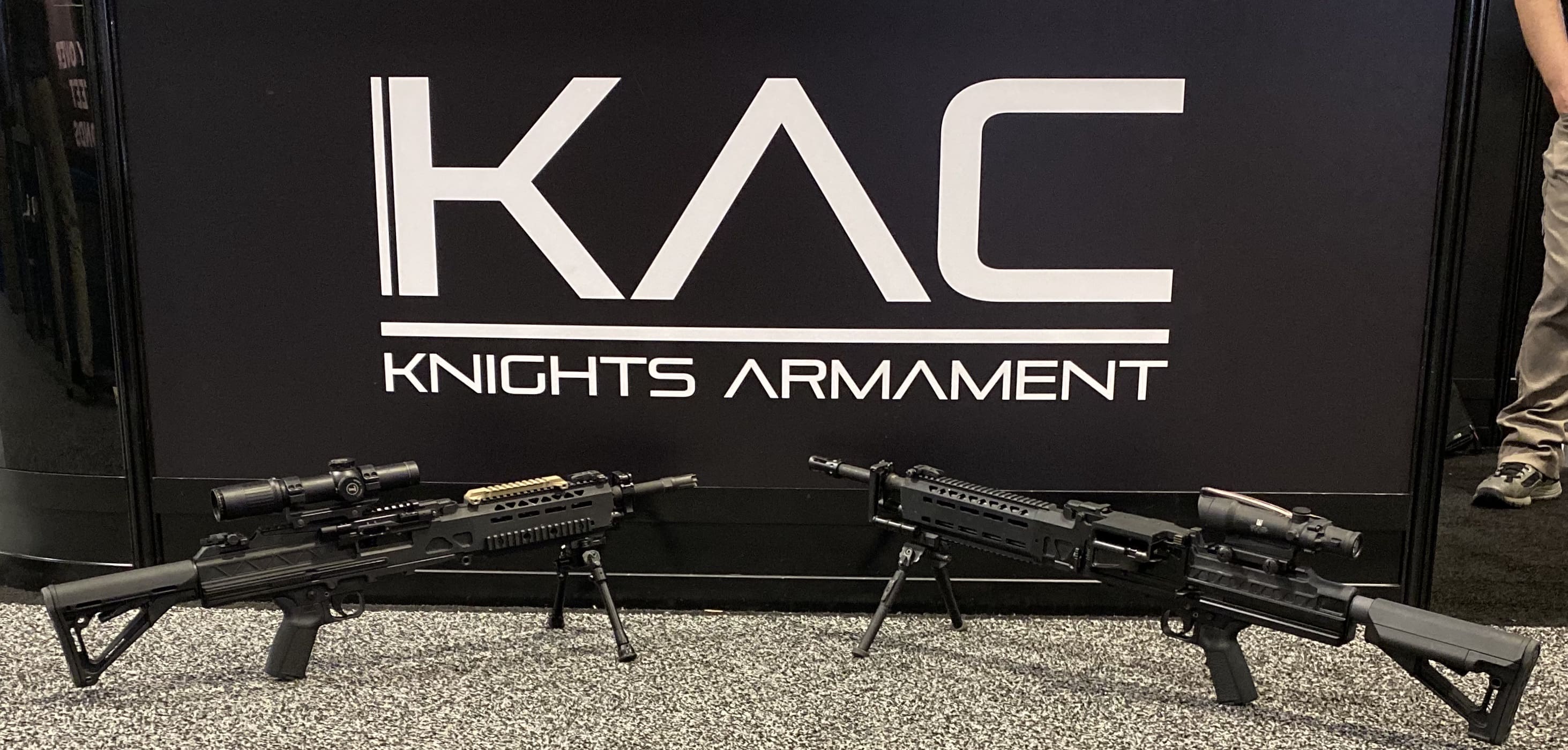 With variants so far in 5.56, 7.62 and 6.5, the weights are 9, 12 and 14 lbs respectively. Everyone who picks one up says, "whoa!"
They've made a few improvements to the 5.56 gun which will be reflected in the other variants.
For instance, they've updated the feed tray cover to be side folding.
Additionally, by lifting the feed tray, you also depress the barrel release button. Likewise, if the feed tray is down, in firing configuration, the barrel release button can't be depressed.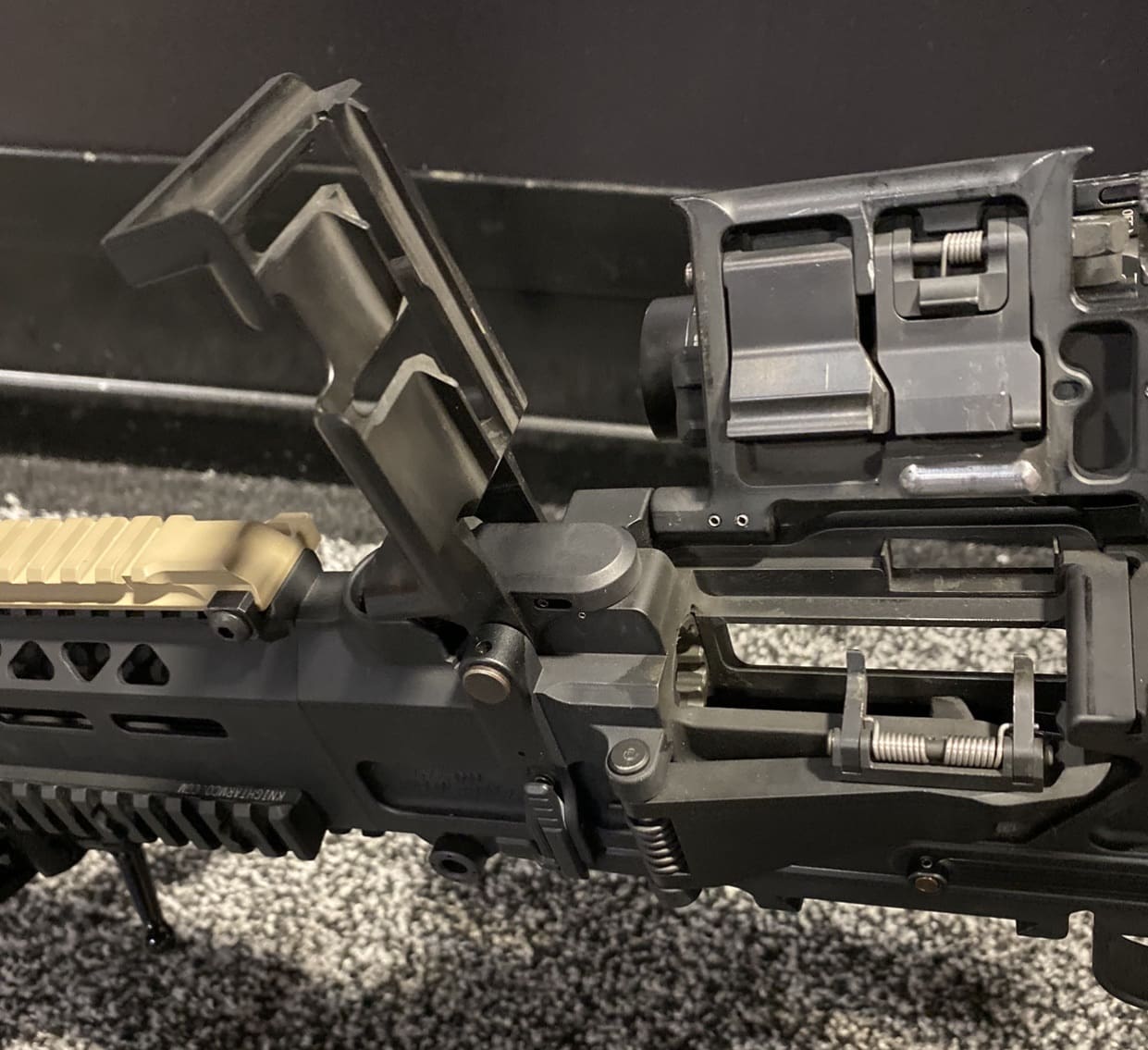 They're also using the Cadex Falcon bipod, due to its pan and tilt capabilities.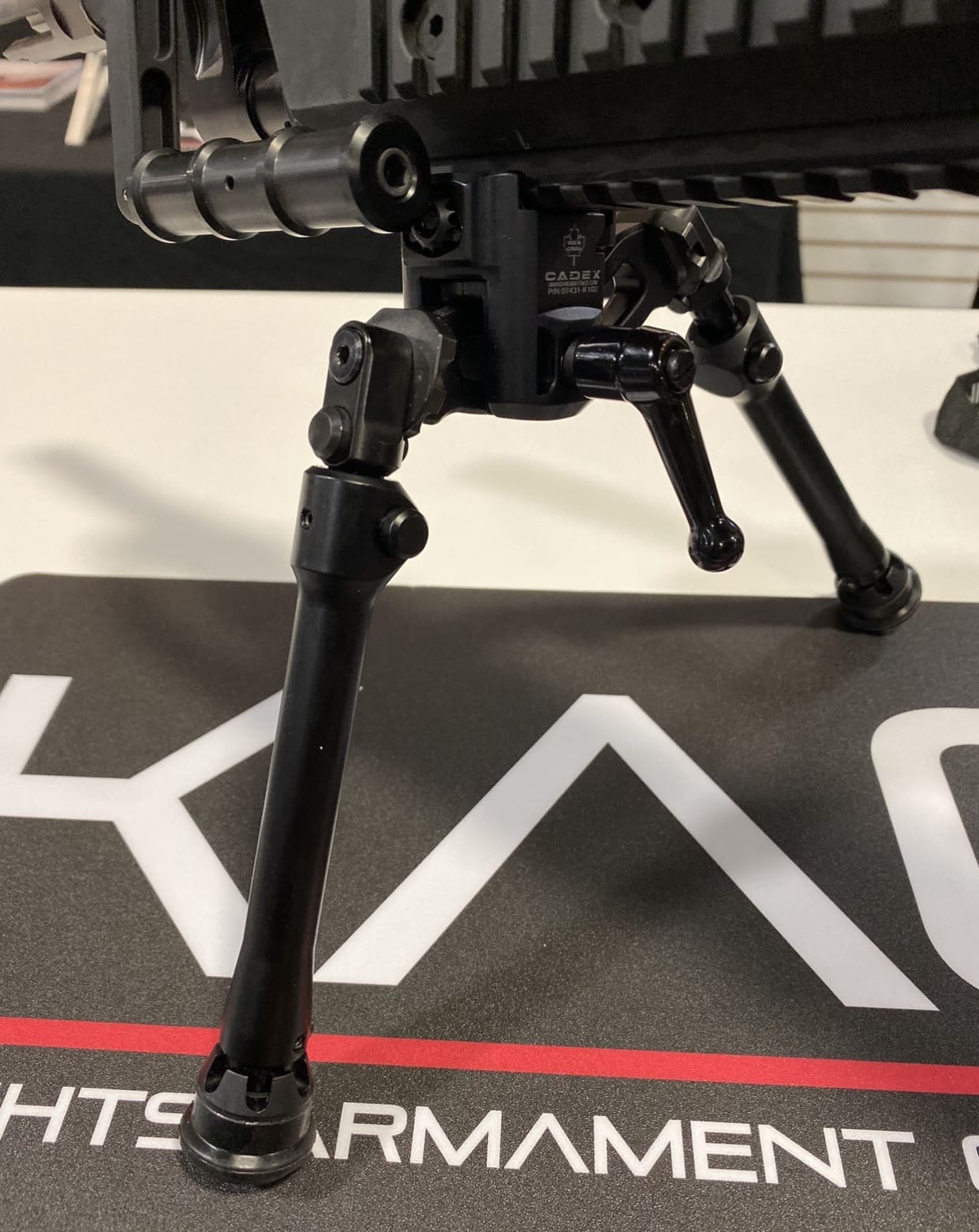 If you're in the market for a badass machine gun, Knight's has you covered.