HRT, an Ohio based company, has just released a revolutionary RAC™ plate carrier system featuring the industry's first highly modular MultiZip™ back panel system. Originally a tactical training- company, HRT saw the need for a rapid-reconfigurable gear carrying system. Unable to find any industry solution, HRT decided to make their own. "We feel we have a natural advantage in the gear industry. Not only do we distribute our own products, each piece of HRT gear was conceived from true real-world experience, and fine-tuned through routine training exercises, furthermore, the RAC's modular nature allows us to stay competitive and deliver innovative new accessories in an ever-changing industry." The HRT RAC™ was vigorously tested by Law Enforcement and Military communities alike prior to its release.
The RAC™ plate carrier is based on HRT's proven HRAC plate carrier, with the addition of the innovative MultiZip™ dual-zipper back panel attachment system. Allowing weight saving by only using mission essential gear, the dual zipper design gives users the ability to quickly re-configure the top and bottom of the rear plate pocket independently of each other, while also accepting full-length panels for large items such as rain gear, helmets or breaching tools.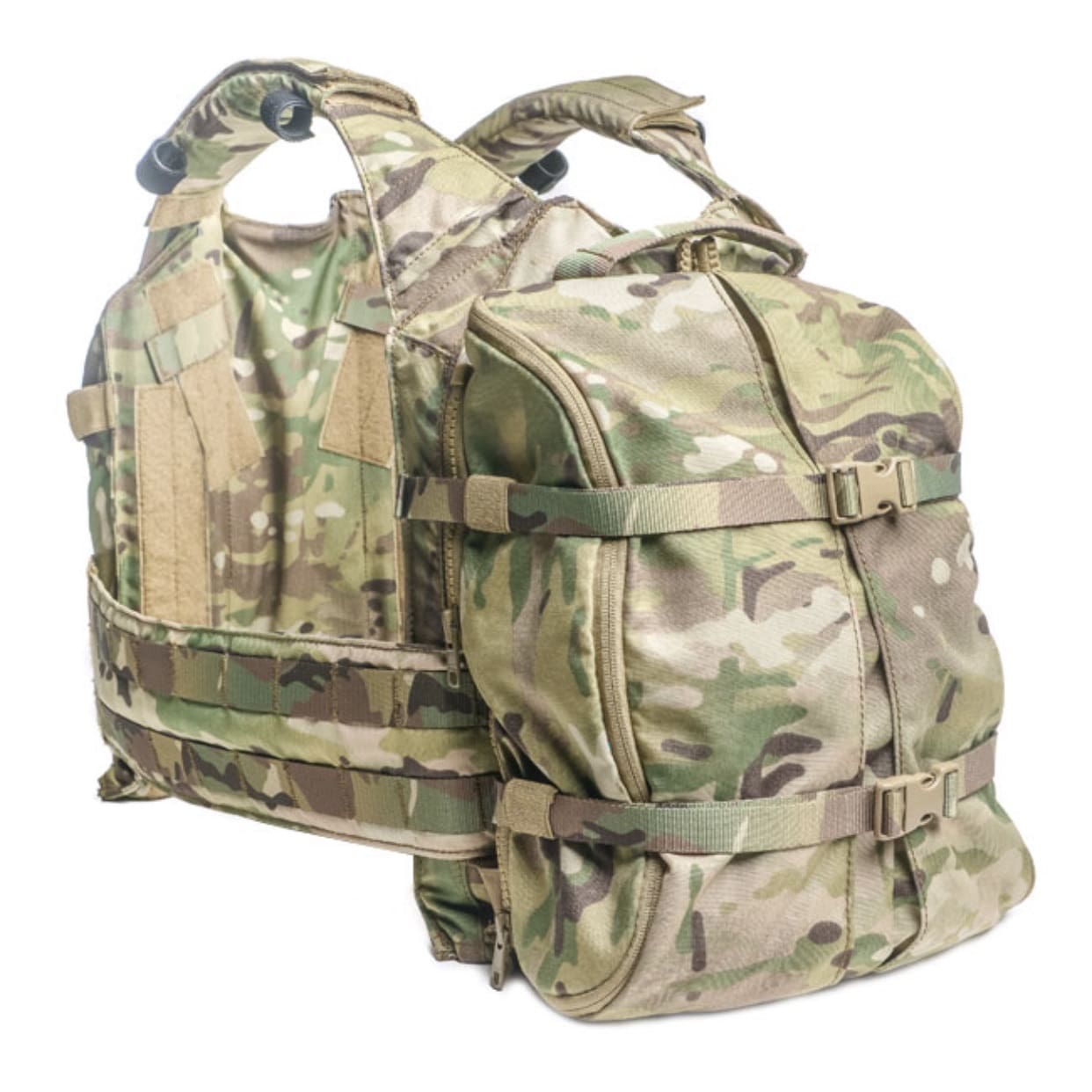 The RAC™ itself is light weight and fully adjustable with comfortable low-profile shoulder straps and optional cummerbunds. The RAC™ is also quality from the ground up: from the Teflon-coated genuine Cordura, to Velcro-branded hook and loop, using ITW buckles and YKK Zippers, just to name a few. Aside from what the customer can see, all HRT carriers feature reinforced stitching, heavy nylon-bonded threads, quality sewing, and proper bar tacking. All HRT products come with an industry-leading LIFETIME warranty.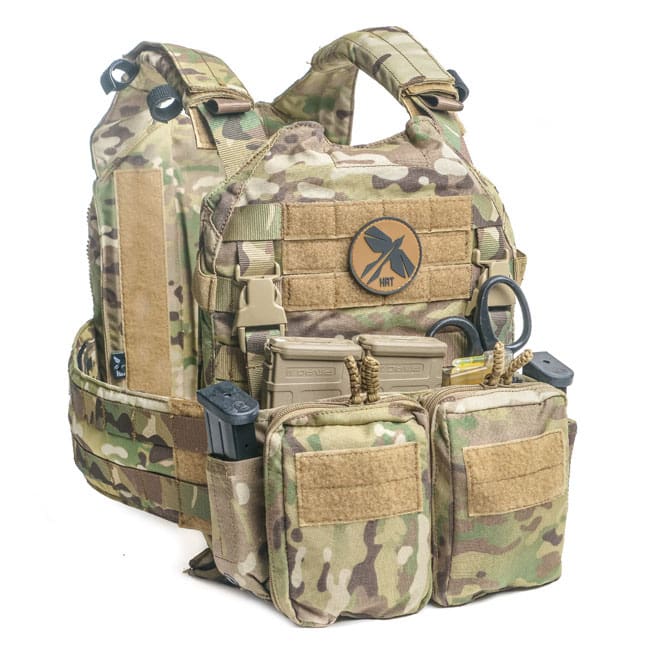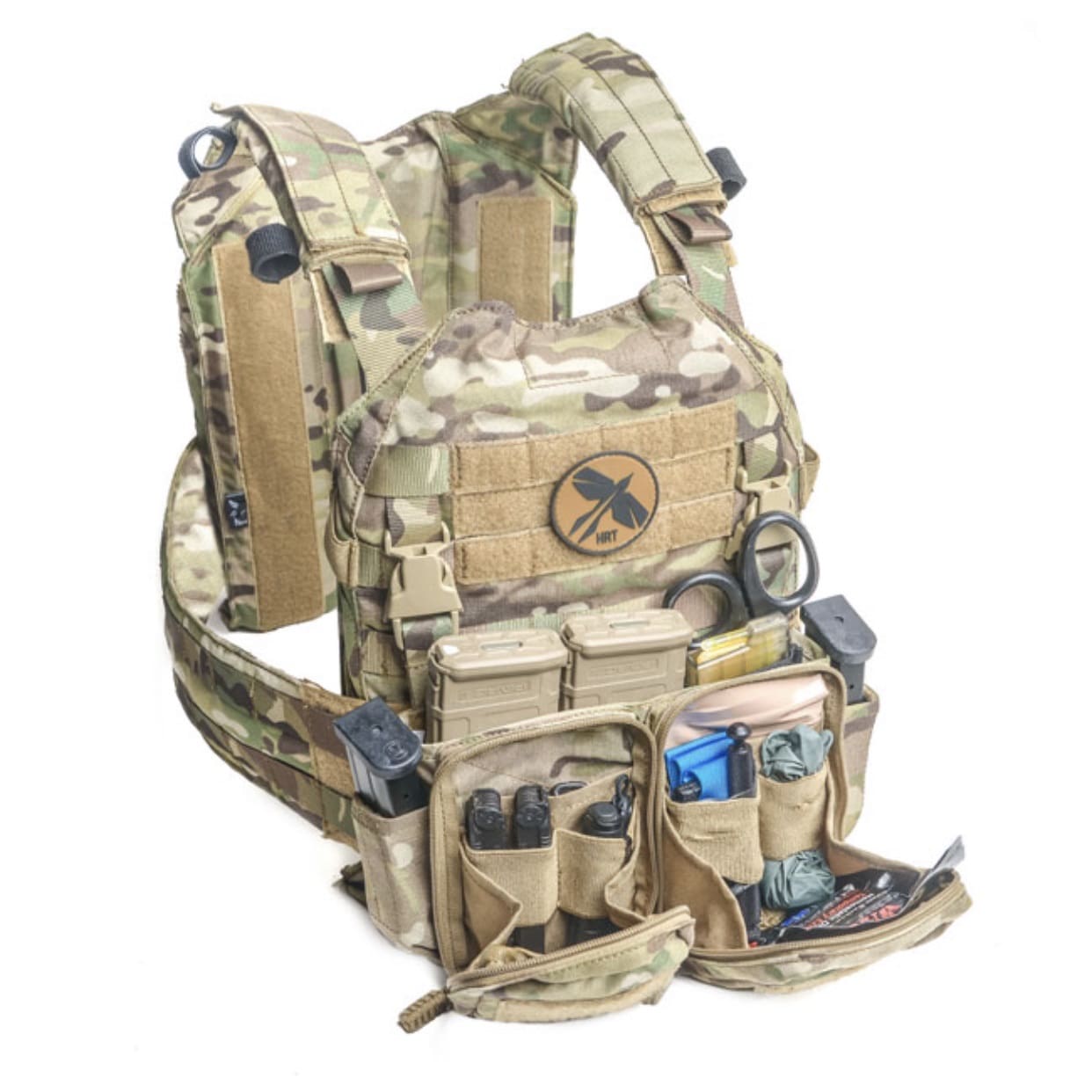 Like the HRAC, the front of HRT's RAC™ plate carrier accepts all HRT placards including the highly anticipated Maximus placard designed by Army Ranger hall-of-famer MSG (ret) Howard "Max" Mullen Jr. The RAC™ is also compatible with various other placards from leading industry gear designers, ensuring future expansion as our nation's threats continue to shift.