SIG SAUER made two big announcements today. First is their designed and manufactured in the USA bolt action rifle, the CROSS. Offered in .308, 6.5 Creedmoor and a brand new caliber, it will retail for around $1600.
SIG has done a great job establishing themselves as a defense company and the introduction of the CROSS is a concerted move into the hunting market. But as you can see, this bolt action rifle takes a lot of cues from their defense products.
In addition to the rifle, they are commercializing the 6.8mm ammunition developed for the US Army's Next Generation Squad Weapon program as the 277 SIG FURY round. SIG claims to be getting 3000 FPS velocity from a 16″ barrel when fired from the CROSS. This owes to the cartridge's three-piece design case which features a brass case and steel head held with a clip. This is the same cartridge design being offered to the military, but now coming to you.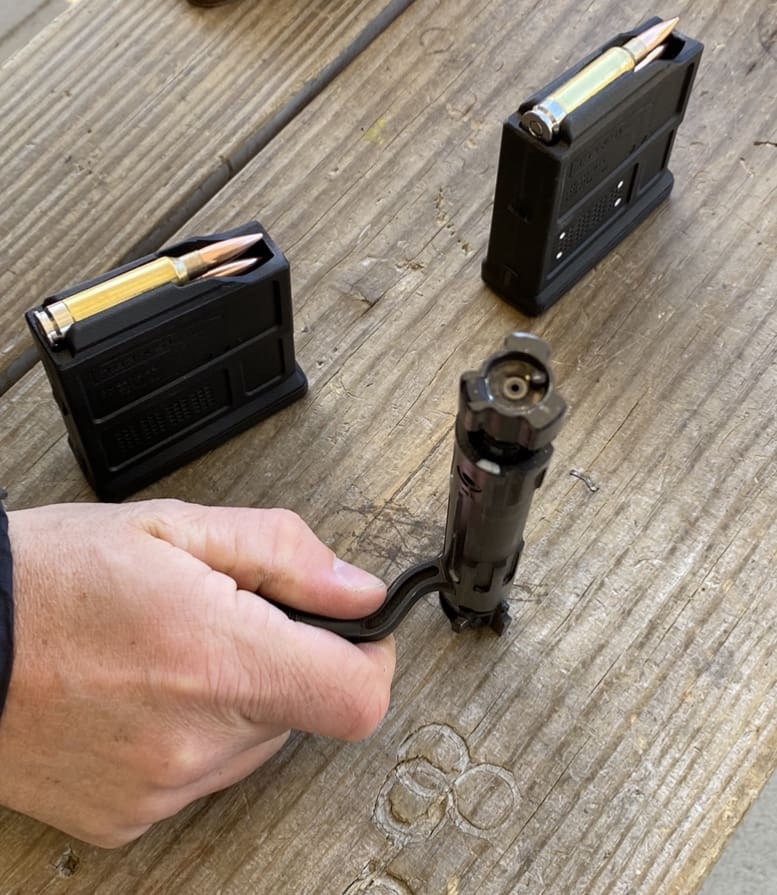 While the 277 SIG FURY cartridge is awaiting approval from SAAMI, SIG expects it be certified for SHOT Show.
The CROSS I fired incorporated a dust cover but SIG was toying with the idea of eliminating it on the production version. In addition to a 3-lug bolt, the CROSS relies on AICS pattern magazines.
Here, I'm firing the CROSS in 277 SIG Fury using SIG produced hybrid-cased ammo during a recent visit to SIG Academy in New Hampshire. It was quite controllable and the rifle performed well as I shot multiple magazines through it.
My friend Tom Beckstrand produced a great video on the CROSS for his Youtube channel, SpeedLoads.
Here is SIG's press release on the CROSS:
SIG SAUER Introduces CROSS Rifle: The First SIG SAUER Precision Bolt-Action Hunting Rifle Manufactured in the USA
NEWINGTON, N.H., (December 18, 2019) – SIG SAUER, Inc. is pleased to introduce the CROSS Rifle. The first SIG-built precision bolt-action hunting rifle is designed by SIG SAUER engineers, completely manufactured and machined at the SIG SAUER facilities in New Hampshire, and tested by premier competitive shooters, the world's best long range shooters, and a team of professional hunters that the CROSS is built for.
When our product management team and engineers researched developing a bolt-action rifle, they looked at what was missing from the market, and what new innovation SIG could bring to hunters and precision shooters," began Tom Taylor, Chief Marketing Officer and Executive Vice President, Commercial Sales. "Hunting rifles are typically focused on less weight, and accuracy is secondary. Precision rifles are designed for extreme accuracy, with no weight limitations. What was missing from the market was a true crossover. Our product management team and engineers took the best of both worlds and developed the CROSS featuring the characteristics of a hunting rifle, with the accuracy of a precision rifle."
The CROSS Precision Bolt-Action Hunting Rifle is a lightweight precision rifle with a push button, foldable SIG precision stock, a one-piece aluminum receiver that eliminates the need for bedding the action, and AI magazines for creating the most accurate precision hunting platform. The CROSS features a stainless-steel rifled barrel with a free-float M-LOK handguard, a 2-stage match-grade trigger externally adjustable from 2.5 – 4 lbs., ambi-safety, a three-lug bolt design with a 60-degree throw and interchangeable bolt handle. The precision stock is spring-loaded for one handed operation and can be fully adjusted in the field for length of pull and comb height with no tools. The rifle has a full-length replaceable picatinny rail that allows for direct optics mounts, 20 MOA, and O MOA. The CROSS is available in 6.5 Creedmoor, 308 WIN, and the soon-to-be-released 277 SIG Fury Hybrid Ammunition with a black anodized or First Lite camo finish.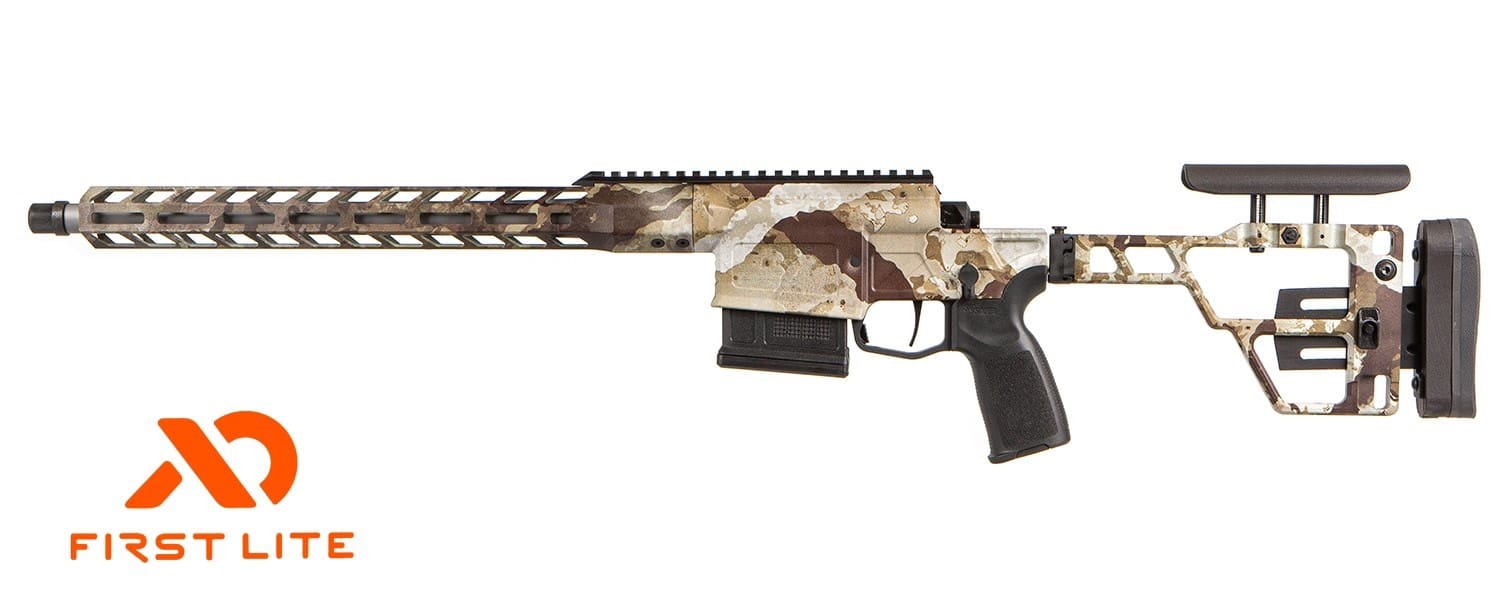 "Right out of the box the CROSS comes loaded with new innovation and features that hunters and precision shooters will appreciate at a very affordable $1,779.00 MSRP price point," continued Taylor. "The CROSS delivers on all fronts, and we are especially proud that everything about the CROSS from concept to completion is 100% SIG SAUER and comes directly from our U.S. operations here in New Hampshire."
CROSS Bolt-Action Rifle Specs (6.5 Creedmoor):
Overall Length: 35.5""
Folded Length: 27.0"
Barrel Length: 18"
Barrel Twist: 1:8
Weight (w/o magazine): 6.4 lbs.
CROSS Bolt-Action Rifle Specs (308 WIN / 277 FURY):
Overall Length: 36.5""
Folded Length: 25.0"
Barrel Length: 16"
Barrel Twist: 1:10 / 1:8.5
Weight (w/o magazine): 6.2 lbs.
Look for more details soon, with the Cross debuting at SHOT Show.