Minneapolis, MN – November 27, 2023 – Magtech Ammunition, a leading global manufacturer of high-quality ammunition, is pleased to announce the launch of its Steel Case 9mm pistol ammunition. Engineered over the last two years, they have developed a new production process that significantly elevates the quality and performance standards traditionally associated with steel case ammunition.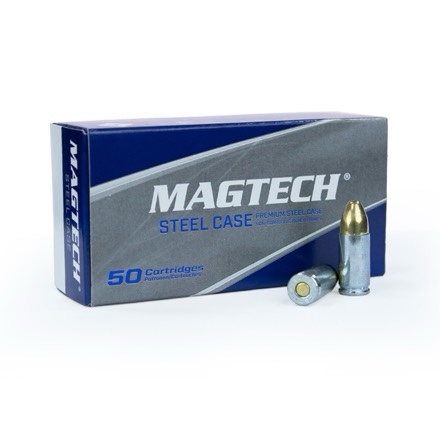 The new Magtech Steel Case 9mm ammunition is produced completely in-house, on proprietary machinery using the same Boxer primers, powder and projectiles they load in their standard brass case 9mm. These steel cases are zinc-plated and polished to an extremely high standard which eliminates the need for problematic lacquers, polymer coatings, and other case treatments that often result in reduced performance.
"We are excited to introduce Magtech Steel Case 9mm to the market," said Troy Duerr, President of Magtech Ammunition. "This new product is manufactured to the same high standards as our brass ammunition with a more economical price point. We are confident that it will be a popular choice for target shooting and range use."
Magtech Steel Case 9mm is currently available with 115GR FMJ projectiles at select retailers nationwide. For more information, please visit the Magtech Ammunition website at magtechammunition.com.