Magpul has announced an addition to their Hunter Stock line to accommodate the Savage 110 Short Action. With left handed action Savage 110 outselling the right handed version, this is also the first time that Magpul has introduced both a left and right handed version of a stock.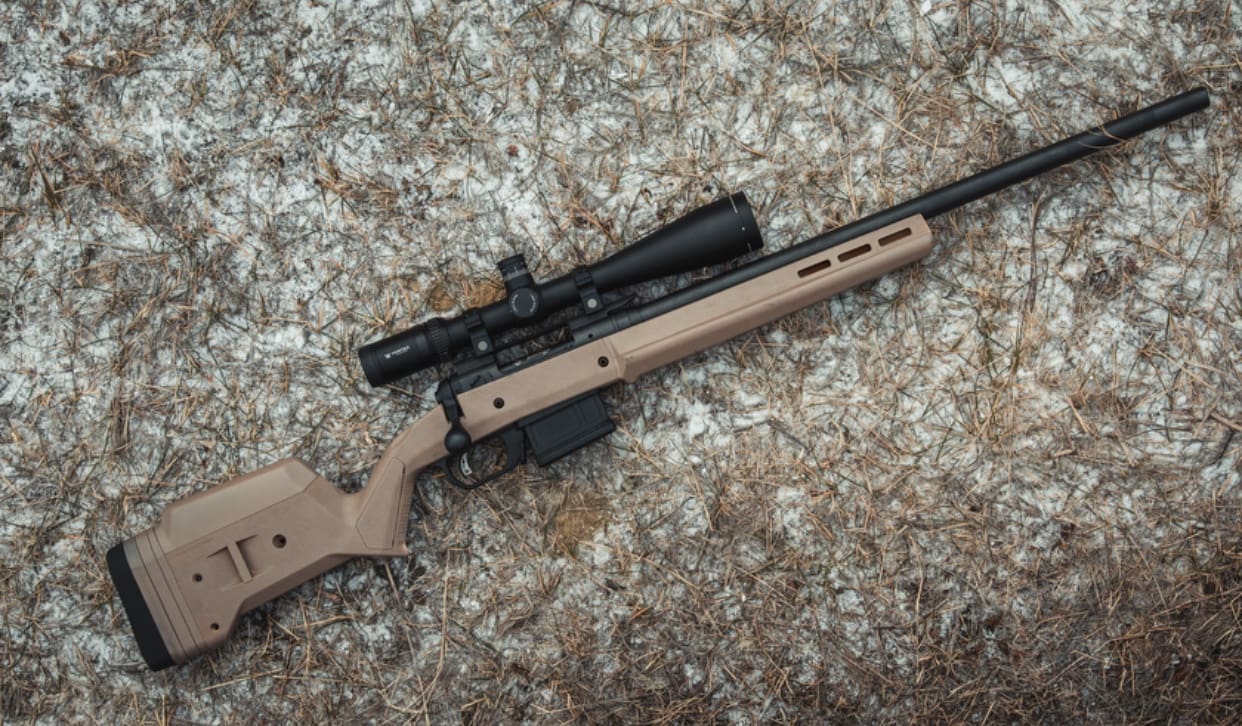 This drop-in stock incorporates eight M-LOK slots for mounting options, and a fully adjustable length of pull and comb height.
Another note is that you'll have to use the Magpul bottom metal which is included with the Hunter Stock.
Features:
• Compatible with 3rd generation Savage short action Series 10/110 centerfire rifles that have center-feed magazine compatibility and action screw hole spacing of 4.40" (H-prefix and later) with production date of 2006 and later
• One Bolt Action Magazine Well – Hunter 110 (required for stock and magazine compatibility) and one PMAG® 5 7.62 AC included for reliable detachable box magazine compatibility
• Reinforced polymer construction with Type III hard anodized, machine-finished, cast aluminum bedding block
• Available for right and left-hand actions
• Compatible with barrel profiles up to Heavy Palma and Savage Varmint barrel contours
• Optional 0.00″, 0.50″, and 0.75″ Cheek Risers available to adjust cheek weld (stock comes pre-fitted with 0.25″ riser)
• Push-button QD swivel compatibility with optional Sling Mount Kits in rear of stock
• Tapered Beam design provides rigidity through the forend and will free-float compatible barrels
• Eight M-LOK slots on forend sides and bottom for a wide variety of accessory and sling mounting options (three slots on each side and two on the bottom of the stock)
• Three dimpled drill points to install optional standard swivel studs (MAG819)
• Left and Right rear 1-1/4" Footman's Loops on stock body
• Rubber recoil butt-pad included and optional OEM Butt-Pad Adapter available for use with aftermarket pads
• Accepts most factory and aftermarket curved and flat bow triggers
Colors:
BLK, FDE, GRY, ODG