Brownells has just made building a homegrown AR-180 even easier with the release of the BRN-180 Lower Receivers to go with the Uppers they launched at last year's SHOT Show.
Granted, they've introduced some new features like the Picatinny attachment at the rear of the receiver to accept stock systems, but over all, the BRN-180 Lower does a great job of giving the look and feel of the original. As you can see, this allows for multiple configurations, from pistols, to collapsible or folding stocks.
But the real treat is the upcoming stock from B5 Systems which is very similar to the original AR-180 stock.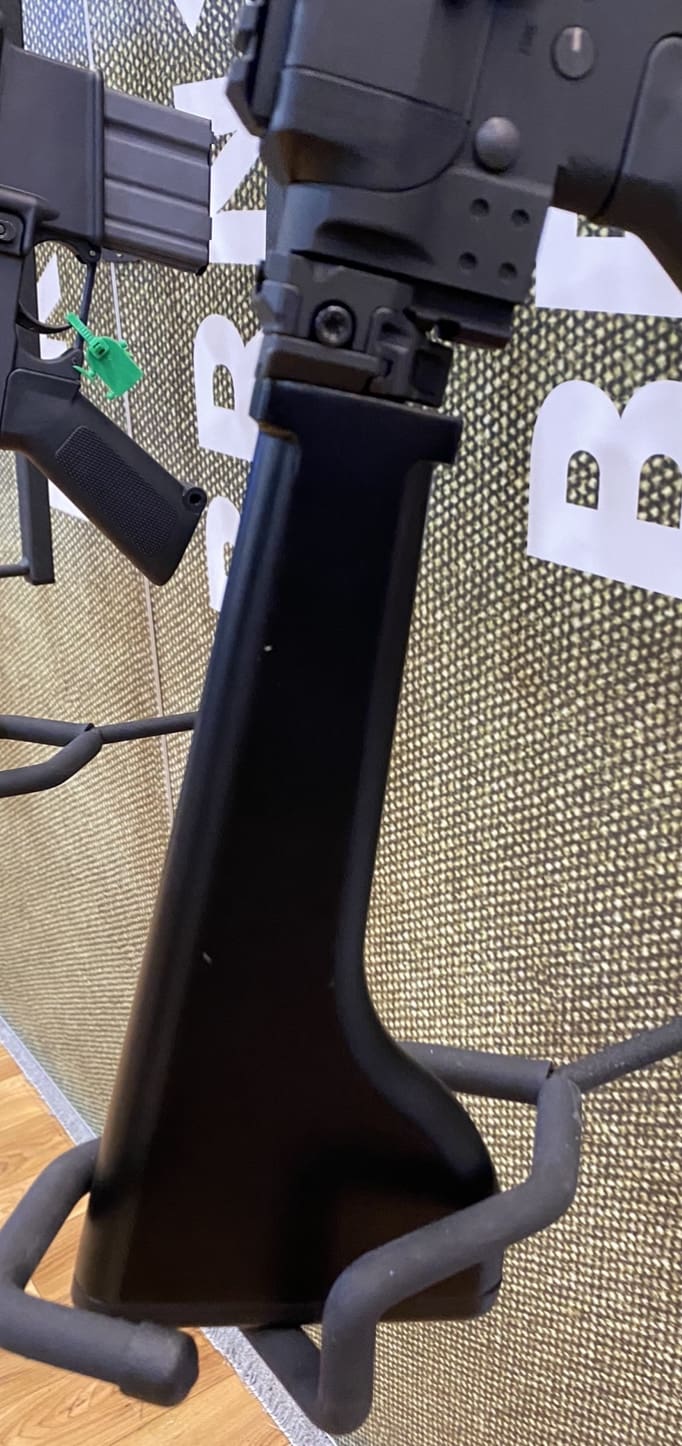 Below is their press release for the new BRN-180 Lower Receivers.
Brownells Unveils BRN-180 Lower Receivers at SHOT Show 2020
LAS VEGAS, Nevada (January 21, 2020) – Brownells unveiled a pair of BRN-180 lower receivers on the first day of SHOT Show 2020, expanding its popular BRN-180 line.
The lower receivers allow BRN-180 fans to build complete firearms optimized for folding stocks or folding braces, as well as the other unique features of the BRN-180 uppers.
The BRN-180 Lower Receivers accept standard AR-15 magazines, and include:
100-036-374 BRN-180 Forged Lower Receiver
• Replicates appearance of original AR-180 lower
• Integral Picatinny Rail segment for easy folding stock or brace install
• Accepts most modern mil-spec AR-15 components
• $129.99 retail
080-001-382 BRN-180M Billet Lower Receiver
• Machined from solid billet for strength and durability
• Appears more like standard AR-15 receiver
• Integral Picatinny rail segment for easy folding stock or brace install
• Accepts modern AR-15 components
• $149.99 retail
"The BRN-180 and BRN-180M Lower Receivers were created to take full advantage of the contained recoil system of the BRN-180 Upper Receiver," said Brownells Director of Product Management Paul Levy. "The BRN-180 Lowers are available in a forged model, which is inspired by the contours of the original AR-180, and a billet, BRN-180M model, which has a modern profile and design".
Brownells offers BRN-180 complete uppers in the following models:
•BRN-180S 10.5″ barrel
•BRN-180 16″ barrel
•BRN-180 18.5″ barrel
Forged lowers are anticipated to be available by February 2020.
Billet lowers are in stock and shipping now.
To see the whole BRN-180 line and visit Brownells.com.