Helikon-Tex transitioned from a strictly surplus business to making their own clothing when the demand for the M-65 Field Jacket outpaced their access to surplus versions.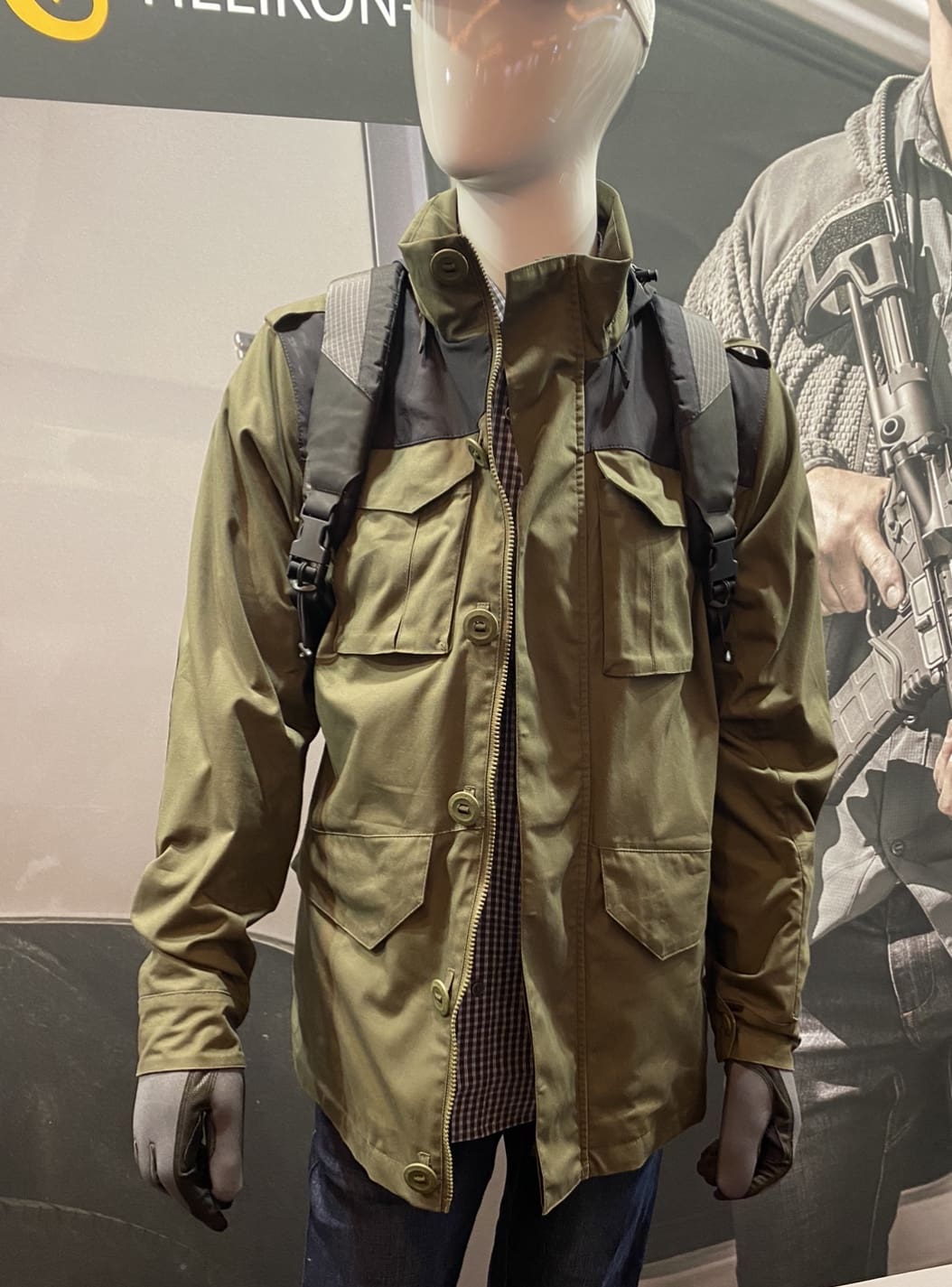 At SHOT Show 20, they showed a prototype of a new version called the Covert M-65 which will hit the market this summer. Made of DuraCanvas, it features a more modern look, including shoulder caps to deal with packstrap wear, new pocket flaps, a breakaway zipper, and several new pockets including 30 round magazine pockets at the rear and internal hidden pockets.
Look for it in OD, Coyote and Black this summer.