Rohde & Schwarz has been named as the German industrial representative for the ESSOR project and is participating in the development of a European wideband waveform for tactical interoperability in multinational operations.
In mid-December 2019, the Budget and Defense Committee of the German parliament agreed to join the European Secure Software Defined Radio (ESSOR) project – the trans-European interoperability initiative for armed forces at the tactical level. Approval of the participation proposal also initiated national implementation of the current OC1 (operational capability) phase of the ESSOR wideband waveform, which is part of the large-scale project "Digitalization of Land Based Operations" (D-LBO). Rohde & Schwarz has been named as the national champion and joins the group of member-state companies that have been working on the implementation of ESSOR since 2008.
ESSOR is a long-term program, managed by OCCAR , in which the national champions from Italy, Spain, France, Finland, Poland and now also Germany are leading the joint enterprise a4ESSOR S.A.S. as prime contractor. The overarching objective is further development of capabilities in the area of secure communications technology to improve the interoperability of the armed forces. In concrete terms, ESSOR OC1 defines the joint development and updating of an interoperable, trustworthy, robust and wideband radio waveform for connected armed forces.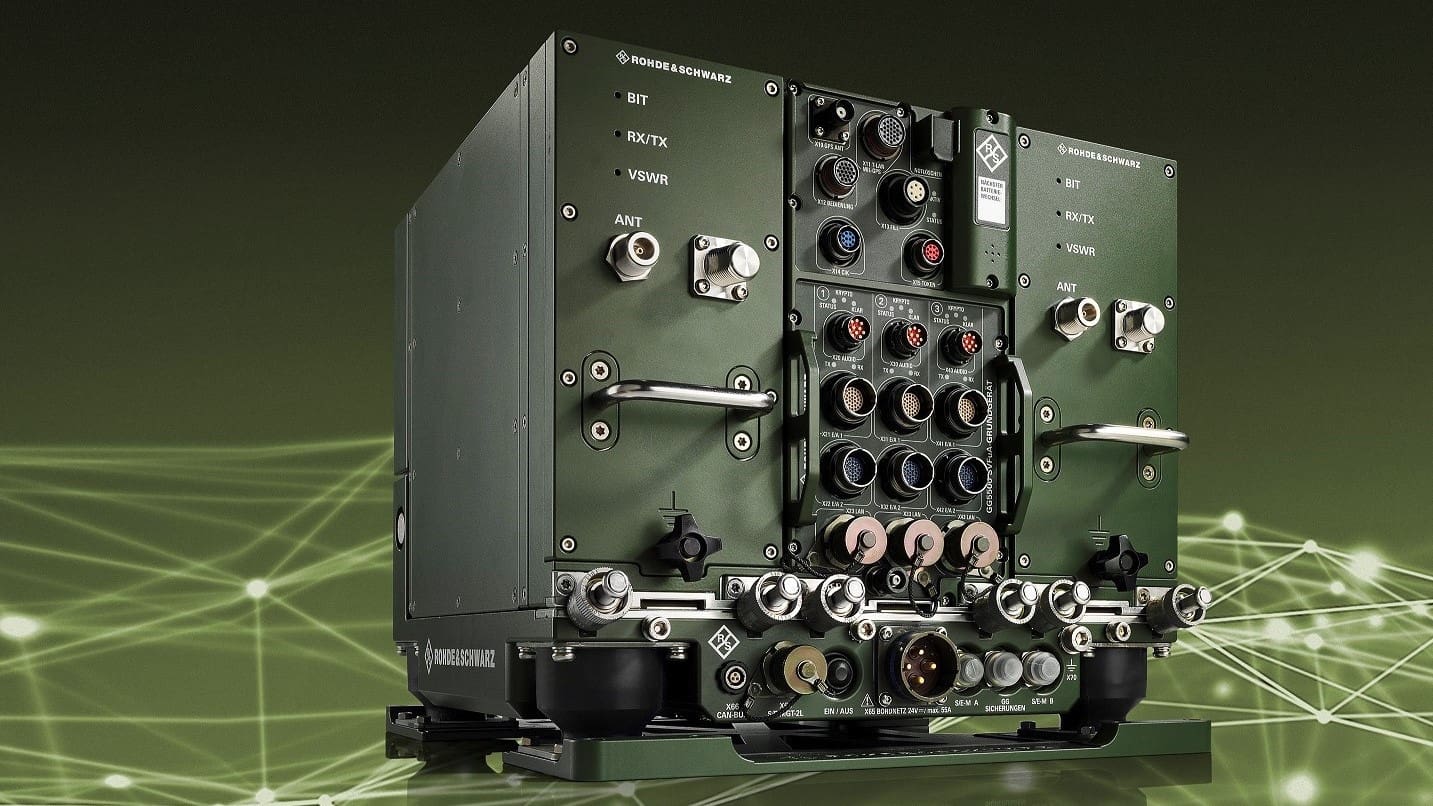 "Rohde & Schwarz is proud to take its place in the ESSOR community. With our experience in software defined radio and associated waveforms from many years of development of our own products as well as SOVERON D (known from the SVFuA development project) for the German armed forces, which is ramping up for series production in 2020, we are very well prepared for this. This is complemented by our expertise as an architect of secure communications networks and approval for encryption up to the highest classification levels in Germany, the EU and NATO," comments Hartmut Jäschke, Executive Vice President of the Secure Communications Division and member of Corporate Management of Rohde & Schwarz.
The partner companies are Thales (France), Leonardo (Italy), Indra (Spain), Radmor (Poland) and Bittium (Finland), which have been developing the OC1 phase since 2017.
The high data rate waveform (HDRWF) developed for ESSOR OC1 is designed for operational and tactical unit command and IP connectivity at the brigade, battalion and lower levels. It features flexible configuration and adaptability to demanding scenarios, and it offers soldiers versatile and robust MANET networks on their national radio systems for combined missions and in the framework of territorial and collective defense.
With support from the European Defense Fund, ESSOR will be augmented with additional waveforms, for example for specific use cases or for air based operations. "The collaboration of European industry and provision of the most advanced commercially available SDR in the form of SOVERON D will give major projects of the German armed forces, such as D-LBO, an enormous boost in the connected, secure and jam-proof transmission of voice and data," concludes Mr. Jäschke.