Helikon-Tex® is making its way to yet another IWA OutdoorClassics exhibition, proving its ground as producers of highly-anticipated and well-designed tactical gear. Just like the last time, they're going to show their brand-new products in Hall 9, booth 9-220, inviting you all to their tactical world. What is going to be shown?
Helikon-Tex® Competition MultiGun Rig®
Competition MultiGun Rig® was a concept gear at the 2019 IWA OutDoorClassic and this year it's coming as a fully developed product to be sold starting in late March. It's a versatile, need-adjustable chest rig for dynamic range shooting. Various available pouches for carbine and pistol mags, IFAK set and EDC gear are making it a great choice for shooters at all levels of experience.
Helikon-Tex® MCDU® Combat Shirt
Helikon-Tex® MCDU® Combat Shirt is the latest addition to the whole set of Patrol Line uniforms. Made of highly-breathable TopCool fabric it was tested in 2019 by a SWAT brigade. Both biceps pockets will easily store a folded map and a GPS transmitter. This combat shirt will work well with all types of plate carriers and backpacks.
Helikon-Tex® Covert M-65 Jacket®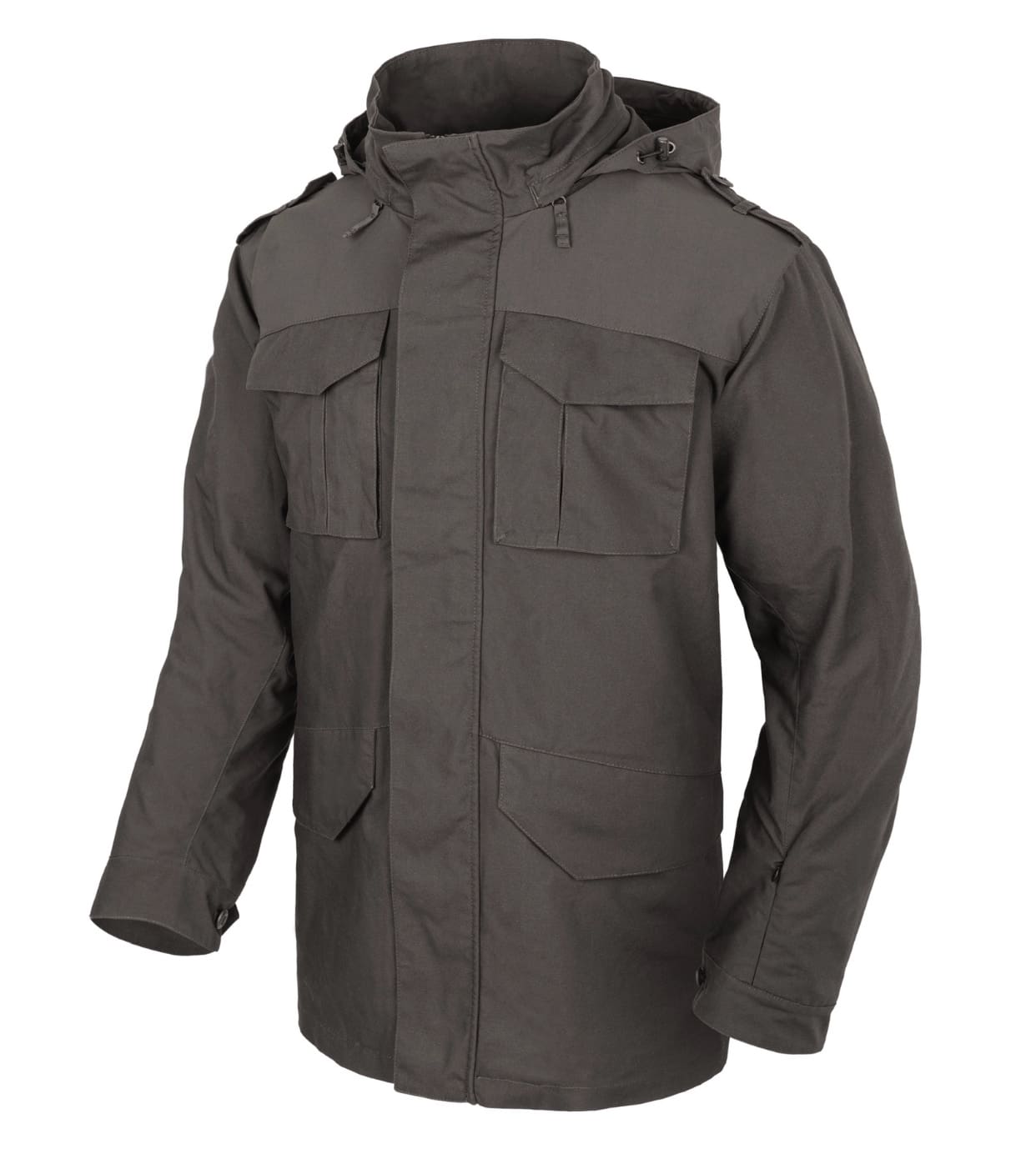 Helikon-Tex® Covert M-65 Jacket® is a modern approach to the all-time classic M-65 Field Jacket. Made of DuraCanvas® fabric it'll protect its user against light rain and wind, and keep warmth when needed. In addition to a variety of buttoned and zippered pockets, there's a fully-detachable pocket inside which can be used as a separate waist-pack.
Helikon-Tex® Swagman Roll Basic®
Helikon-Tex® Swagman Roll Basic® is a simpler version of well-known Swagman Roll®. Made of the battle-tested lining of M-65 Jacket it's a universal layer to be used solo or as an addition to a hammock. It has an improved hood and may be used as a sleeping bag when needed.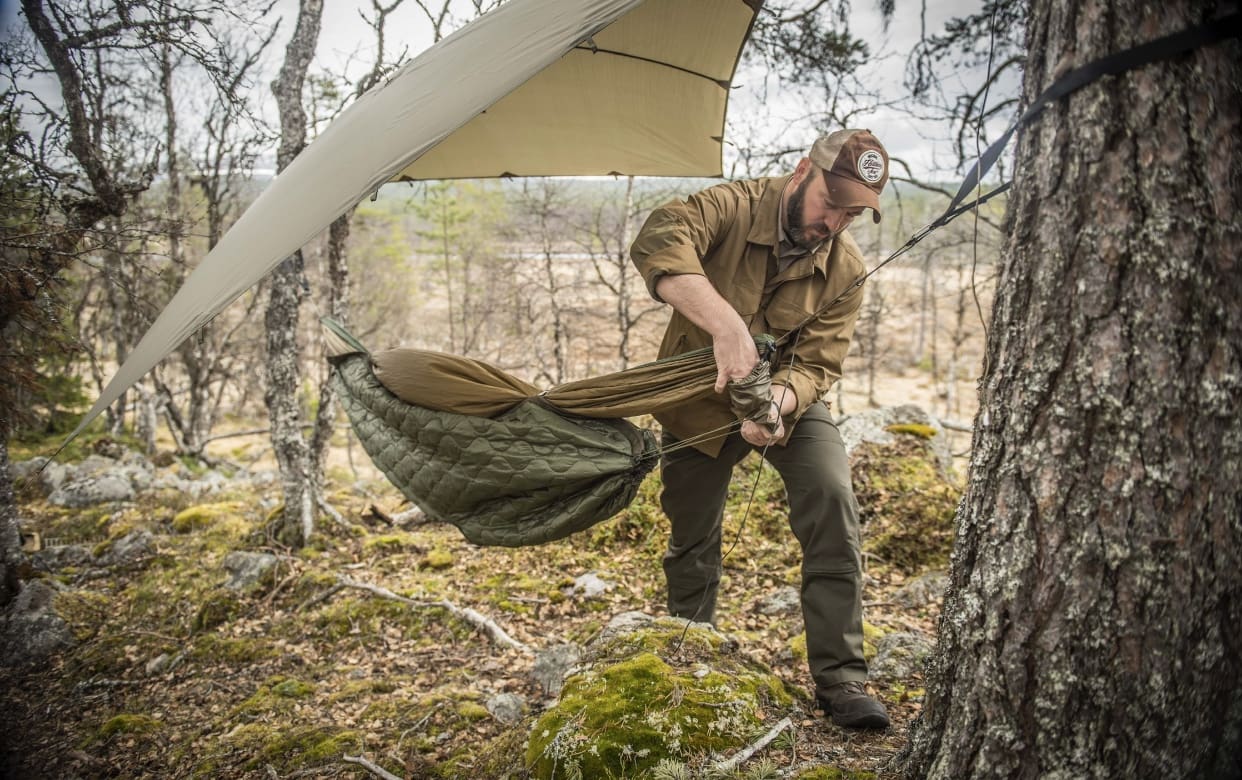 Helikon-Tex® Bergen Backpack®
Helikon-Tex® Bergen Backpack® is a renewed, modern version of "Bergen" backpack which has been used by the British Army in the post WW2 era. With its 18-liter storage capacity, it'll be just enough for a 2-3 day trip for an advanced trekker and a single day trek for novices. 3 outer pockets and a couple of gear-slots makes it easy to spread one's gear properly.
Helikon-Tex® Bushcraft Belt Kit
Helikon-Tex® Bushcraft Belt Kit will be shown as a concept model this year at IWA OutDoorClassics. It's a cleverly-designed bushcraft belt to carry your survival essentials by attaching additional pouches. The latter will include the Vagabond Seat Pad, the Bushcraft Pouch, the Dump Pouch, the Water Canteen Pouch and the Compass Pouch.
Helikon-Tex® is a polish-based tactical gear company founded in 1983. Its origins are mostly related to surplus military equipment, but since 1999 it's producing its own tactical, military and outdoor gear. In 2019, they started to work with well-known experts who become Helikon-Tex Ambassadors. Their main motto is #JourneyToPerfection.
Find out more about Helikon-Tex at: www.helikon-tex.com