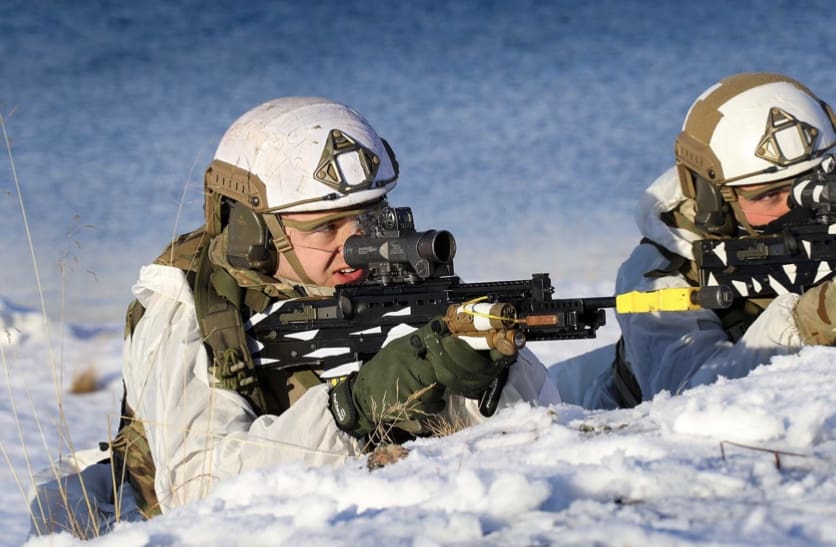 The Royal Marines are in the process of reshaping themselves as the "Future Commando Force" which looks an awful lot like becoming what they were in the 1970s and 80s, a light force of raiders from the sea.
45 Commando's Assault Engineers conducted advanced demolition training in Norway at a facility which includes Norway's state-of-the-art facilities that includes a train and 150ft ship. With an eye toward urban operations, they also conducted CQB training.
"We provide close combat engineering support to 45 Commando's fighting companies and provide the ability to speedily conduct sabotage and denial of enemy assets (weapon systems, equipment, vehicles and vessels), infrastructure and routes," said Colour Sergeant Ryan Selbie, of 45 Commando.
"Combat Assault Breachers operating within the Future Commando Force will be a key enabler to mission success.
"As the corps' method of entry, demolition (sabotage and denial) and counter-explosive ordnance specialists, we bring a unique and invaluable skills set to the FCF small-team construct.
See the full report at www.royalnavy.mod.uk/news-and-latest-activity/news/2020/february/24/200224-arctic-assault-engineers.