The success of the B&T USW as well as the B&T USW-G Chassis has stirred the interest to have this innovative and accurate system also available for other popular pistols. B&T is happy to fulfil these demands with the introduction of a USW Chassis for the CZ P-10 F and the CZ P-10 C.
The USW-P10 conversion kits are the ultimate add on for the CZ P-10 F and the P-10 C. They offer the operator the choice of using the pistol in the traditional way as well as with the built in folding stock, while the transition only requires less than a mere second. Due to its elaborated design, the operator can mount an optionally available red dot sight on top of the chassis and use the original open sights as back up.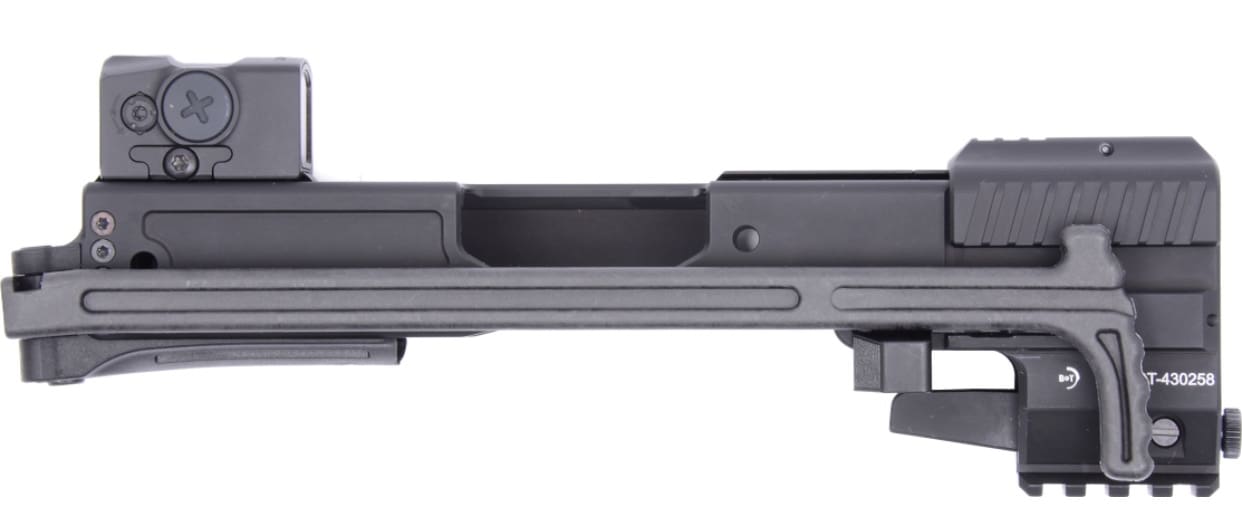 This was intended as an IWA release and will roll out in Europe first. Not available in the Us yet.