The Model 1 Tomahawk is a modern recreation of the company's original design carried by Soldiers in the Vietnam war. RMJ Tactical bought the company in 2019, and they are back in business.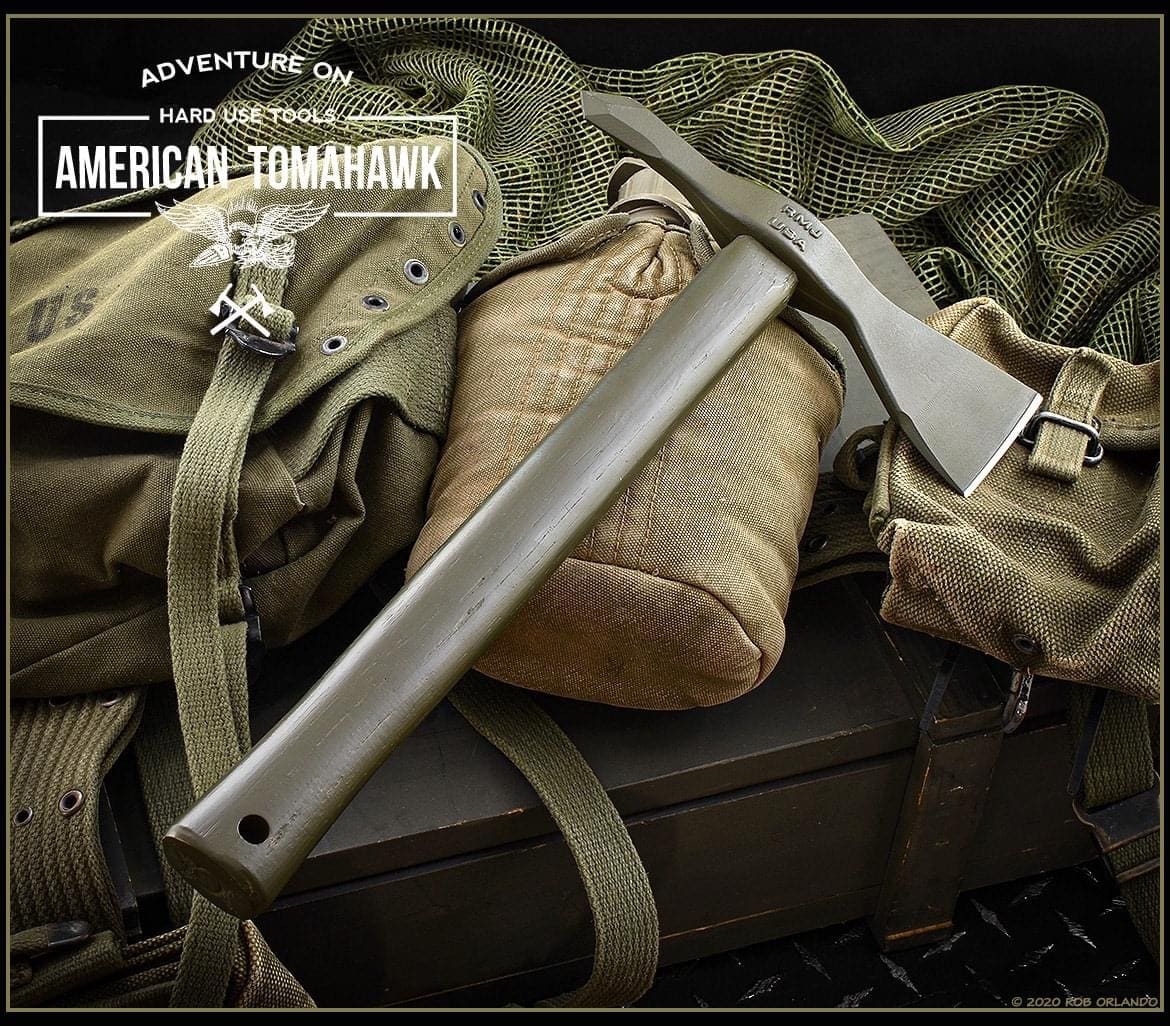 It has a forged 1060 head featuring a forward cutting edge, and a aggressive 3.25″ long Spike.
Offered with Hickory or Nylon 66 Handle and a Kydex sheath.
And, it's Made in the USA!
www.americantomahawk.com/the-store/MODEL-1-Tomahawk-OD-Green