Here is the story, in founder Håkan Spuhr's own words:
I never liked the G3, it has always been awkward to handle, never really thought about why, but it's an ergonomical disaster!
Anyway, I do have a G3 in my collection and for some reason in 2012 I just stood and played with it. I realized the stock is way too long and that is the result of the G3 cheekbone chruncher!
That is the stockhump that smashes your face in the prone firing position. The reason they made the hump was the mistake in using a low profile ironsight!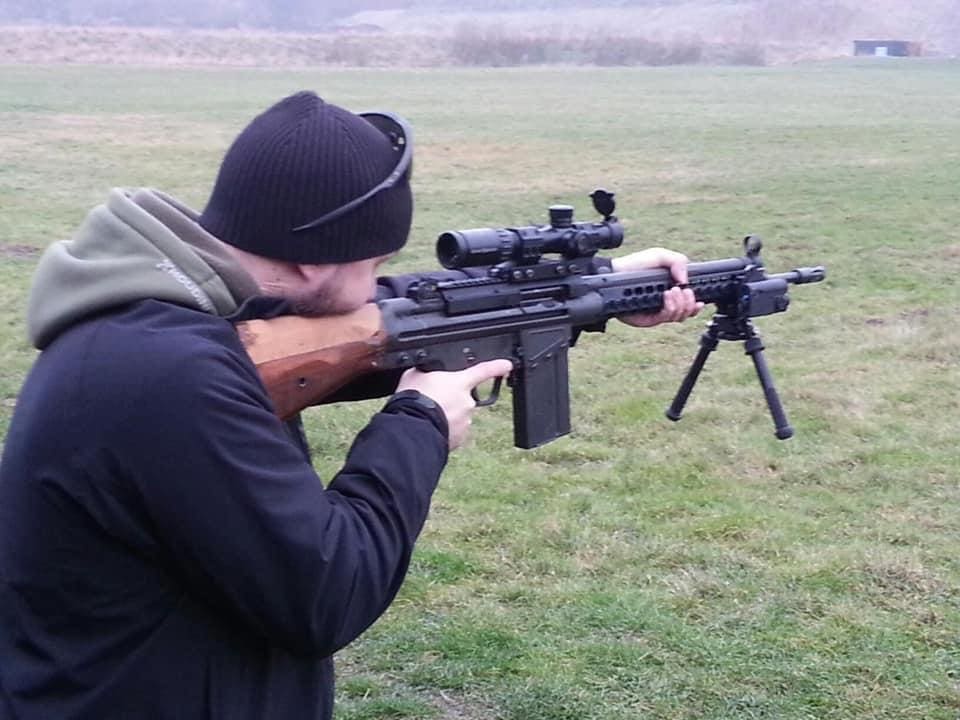 If they had used high sights like the M16, the G3 would never been the ergonomic disaster it became!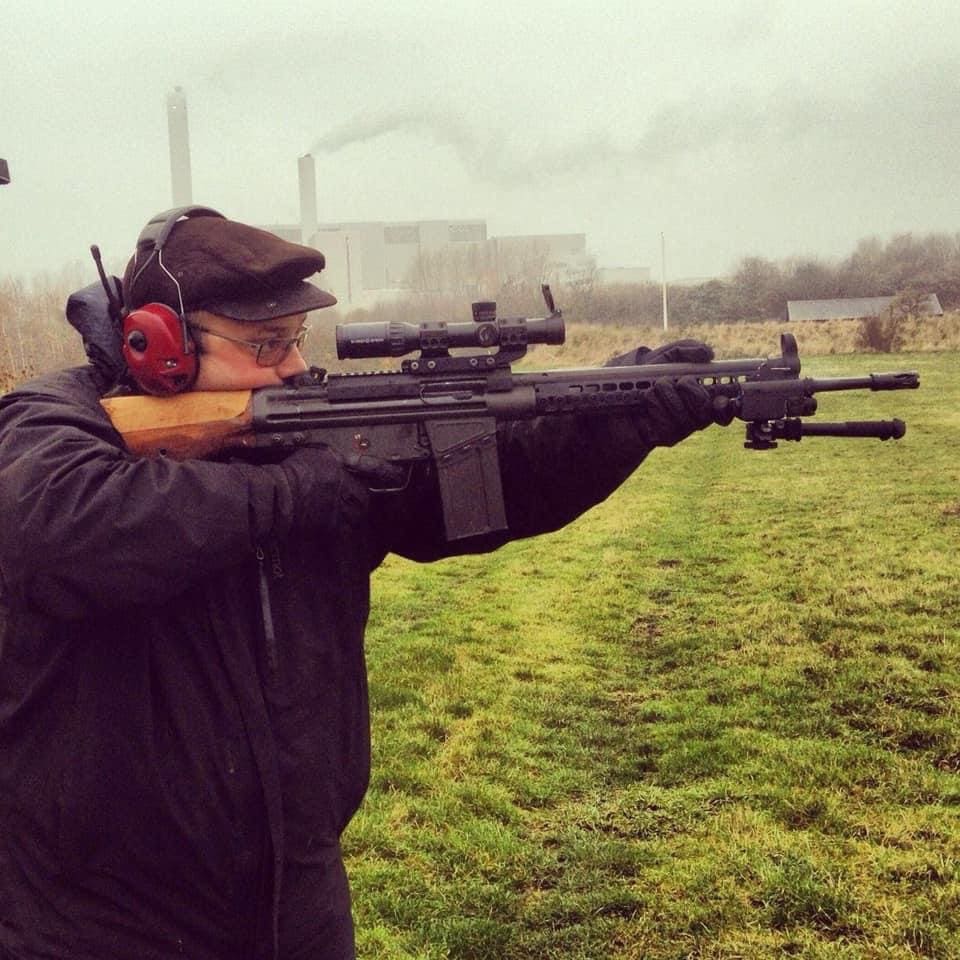 You can easily see on users that the original stock absolutely sucks and is far too long as most users use the so-called rookiegrip, supporthand on magazine.
That is the body's own reaction when LOP is too long to put the support hand further back.
I had a German wooden stock, so I put that on the bandsaw, shortened it 5-7 cm and cut the cheekpiece off. I then crudely glued on a wooden piece and belt sanded it very rough.
I called a friend and we met at the range. We were both immediately very satisfied with the handling of the gun.
When I got back home I machined an adapter so I could install a std AR15 buffertube and a magpul stock to the gun.
But as the major malfunction on the G3 is the hump, I had to place the buffertube as high as possible to kill the hump!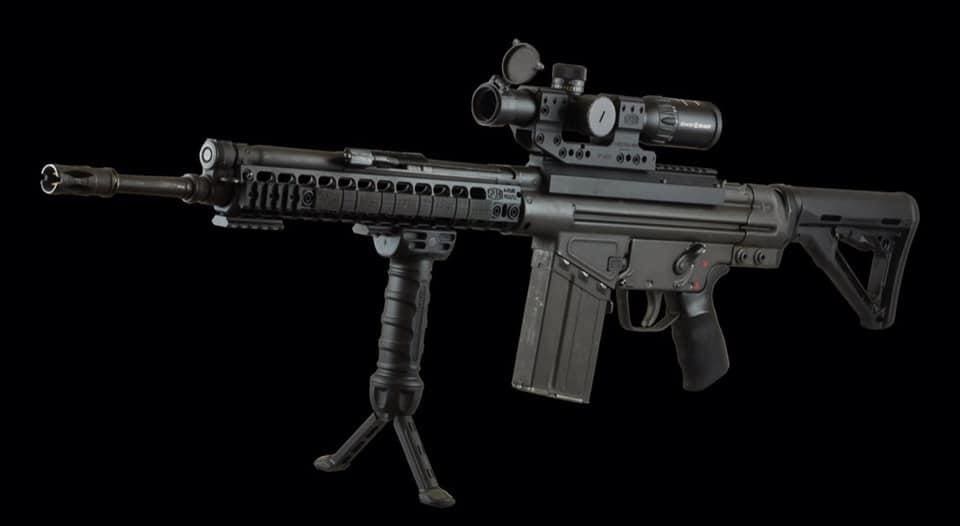 The negative thing was there was no space for the buffer anymore, so I made a simple rubber buffer.
We shot quite a lot with it and shared a movie so people could see the effect of a good stock placement.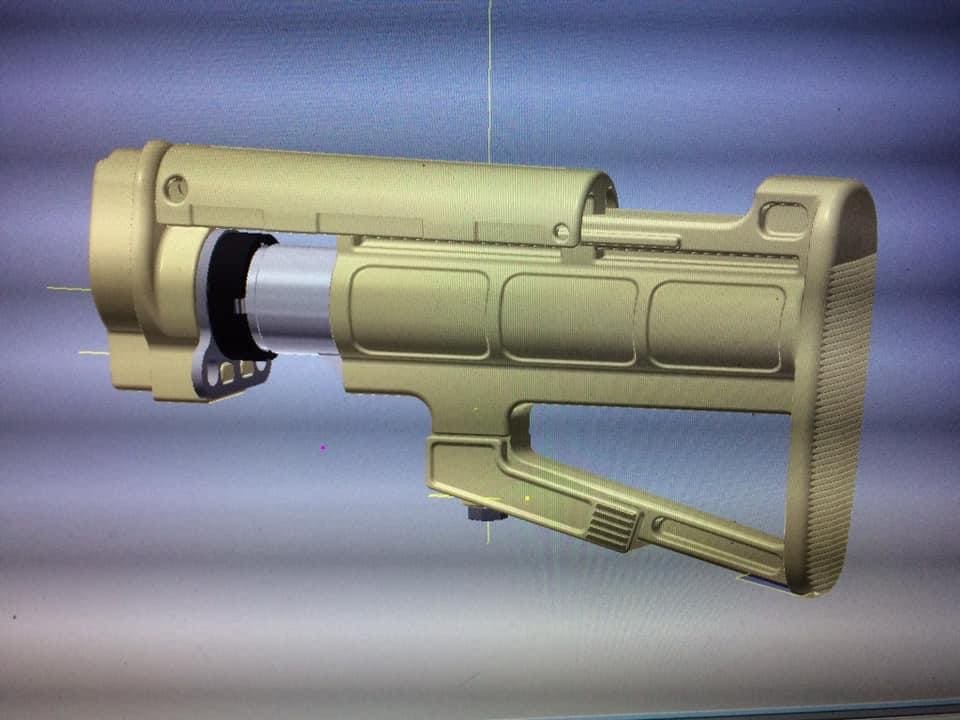 In 2015-2016 the Swedish Defence Force got interested and they started a tender that we won, and I think it's rather amazing that I got them to realize the problem and then delivered the solution.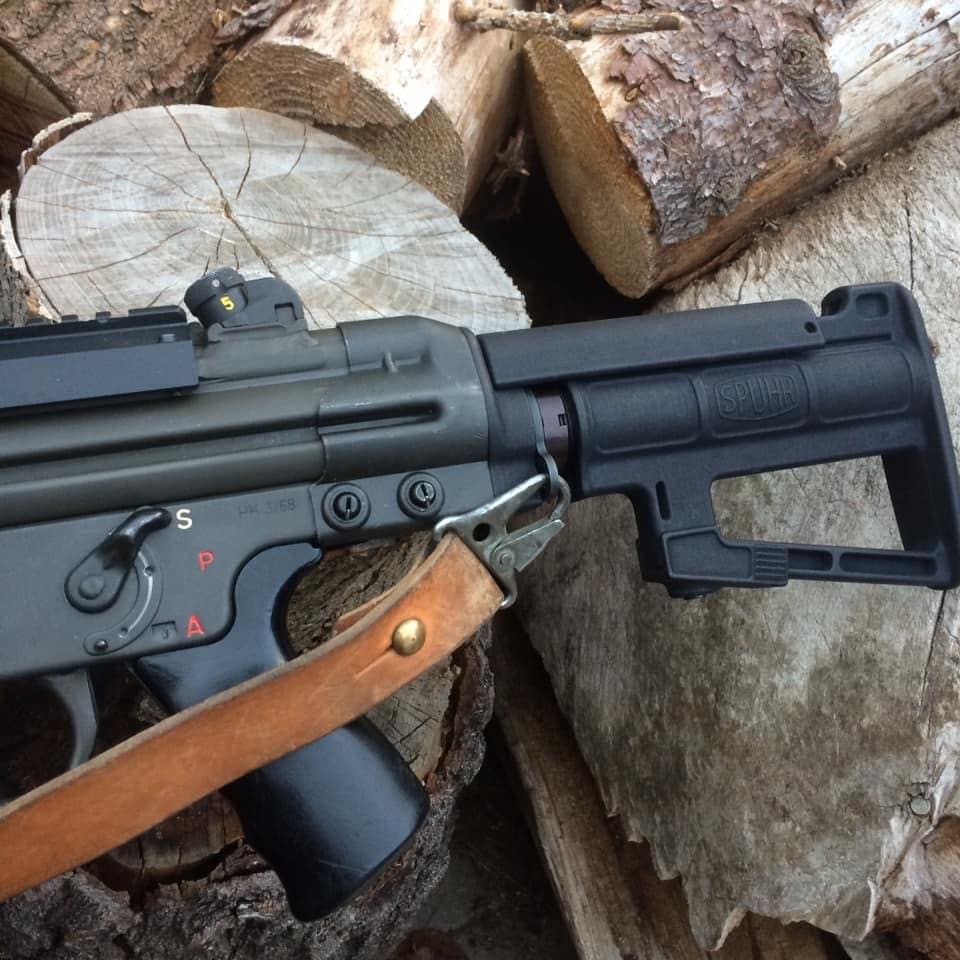 But in the tender it was a MUST criteria that the original buffer should be used, and that was really annoying as I was short on time and had to design an all new stock that housed the buffer. But with cheekpiece and buttplate way higher.
The result was adopted and a few years later the Portuguese Marines followed and so did the German Federal Police on their MP5s.
I think it was a success, but of course one can always argue that it should be a folder instead. Thing is, when a gun is upgraded, the cost must be held low in order to get adopted.