The Road Tripper is a new product, developed specifically for Law Enforcement use by Mystery Ranch.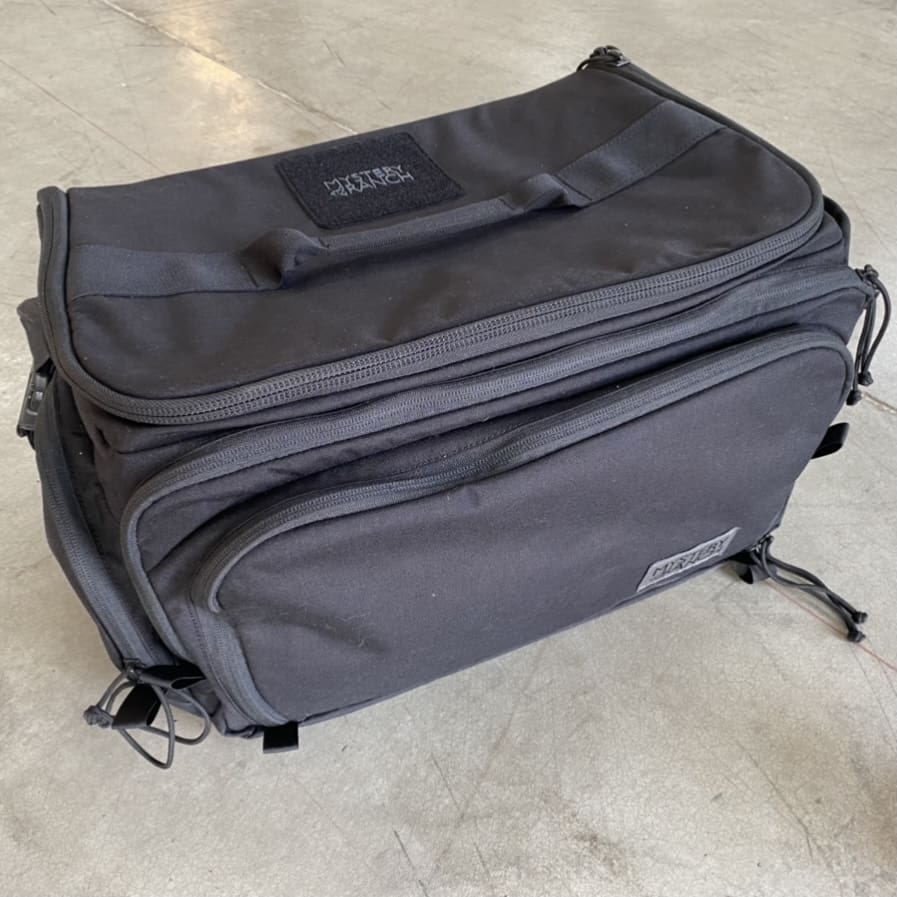 It's meant to transport the various equipment an LEO uses during shift, yet keep it readily available, by placing it in the passenger seat. It can be kept zipped closed or open.
During a recent visit to MR, I mocked up some bag contents to give you an idea of how it works.
It attaches to the passenger seat via two points. First, there are two pass through webbing loops located at the rear for the seat belt. Second is the internal top handle which is routed around the head rest. Use this feature when you want to keep the Road Tripper open for access to the contents.
It is lined with loop Velcro and includes three removable/adjustable dividers for organizing your gear, allowing you to set it up how you need it.
The lid is also lined with loop Velcro in a PALS compatible grid and there is an additional full-length zippered internal pocket for documents or to store the dividers when not in use.
At the front there are two, full-length external zippered accessory pockets with flaps that fold down allowing complete access to internal, mesh divider pockets.
Additionally, there are two external stretch-woven water bottle pockets. On the opposite side is a zippered pocket with four mesh dividers (donuts not included).
Offered in Shadow, it is made from 500D Cordura with internal foam to protect the contents and give it some body so it won't flop over.
Coming 2021. Interested parties should contact Marisa Williams at [email protected]