This release was provided by the Korps Mariniers or Dutch Marine Corps.
During the upcoming Joint Arctic Training on the Northflank in Norway, the first new Pulks will be deployed at the squadron level. Pulk is the English term for a short low-hanging small sleigh and is pronounced ?? pooluk" The Pulk offers good opportunities for Marines to take their equipment.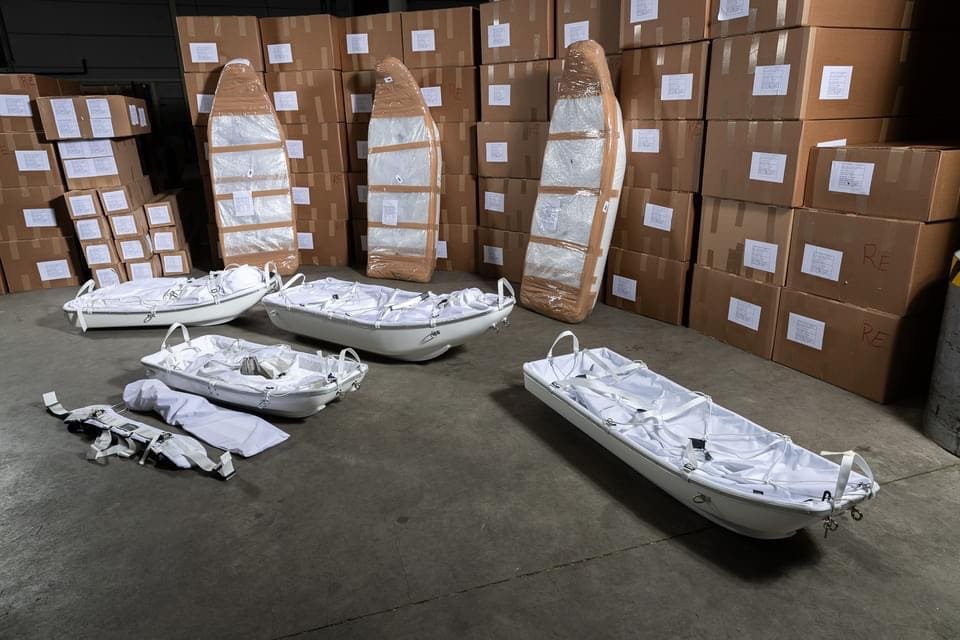 Arctic
Marine Corps units take in arctic conditions a lot of equipment such as (extra) clothing, fuel and tents. They need these items to survive at low temperatures. As a result, Marines are now carrying a heavy backpack while moving on skis in snowy areas. An additional disadvantage of a complete package on the man is that the function of the worn clothing is not fully utilized (breathing capacity).
Trials
After various tests, during previous winter training with Pulks, 4 different types have been chosen. The 120 cm General Purpose Machine Gun Pulk is directly suitable as a weapons platform. The 135 cm is the operator Pulk and suitable for every sierra operator, a 150 cm Pulk for every MAG helper and a 170 cm variant for general use of the various troops of a squadron.
Cooperation and guarantee
In collaboration with the Weapons System Management (WSM) section of the Group Commander Operational Units Marines (GC-OEM), the Clothing and Equipment (KL & OUT), and the Assortments Manager, have now been purchased for a squadron Pulks. Next year two more extraditions will follow, so that a fully Marine Combat Group will be equipped with new Pulks from then on.