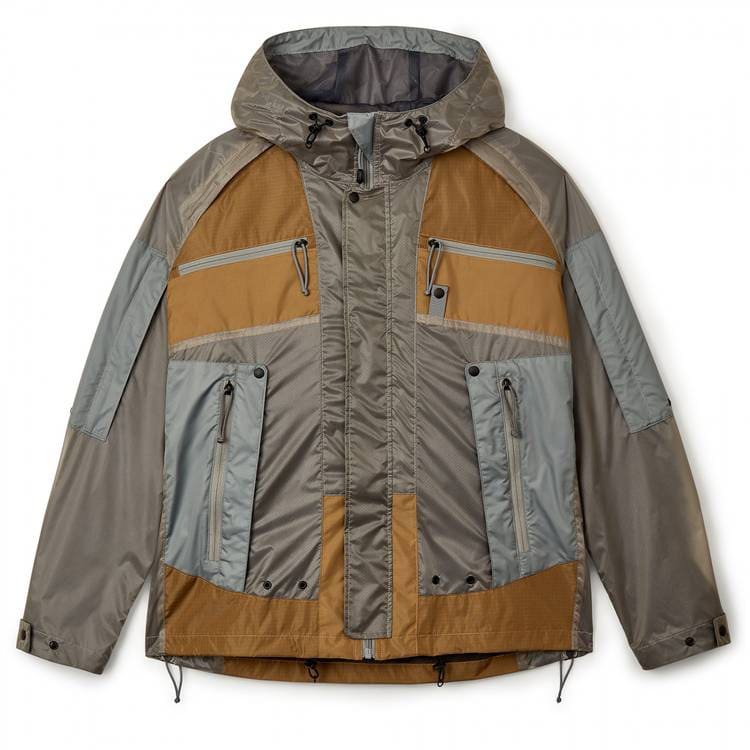 From the front it looks like a mild mannered techie outdoor jacket, but when you flip it around, the In and Out Jacket reveals its secret alter ego.
Designed by Junya Watanabe for his MAN clothing line, the jacket integrates a Mystery Ranch In And Out daypack which is the carryon pack I use while traveling.
Get yours here. It's a steal at $2010.