Nestled not far from Fort Bragg, North Carolina, McRae Footwear's commitment to putting boots on the feet of US service members goes back to the Vietnam War, when they began making jungle boots. Today, they continue the tradition. Their T2 series is the latest in hot weather boots and a new model, the Ultra Light Extended Comfort Temperate Weather Combat Boot features a new Gore-Tex membrane which increases breathability.
That name is a mouthful, but this is one heck of a boot. Although there may be lighter Gore-Tex lined boots out there, they aren't constructed like this. What's more, this an AR 670-1 / AFI 36-2903 compliant boot.
The elephant in the room is that many feel Gore-Tex lined boots are feel hotter than standard boots so they will forego the protection afforded by the membrane. What they really mean is they feel "clammy" and understandably so, since for decades the standard Gore-Tex lined boot construction has included both a lining material along with foam.
The US Army's first general issue boot with a Gore-Tex lining was the Intermediate Cold/Wet (ICW) Boot which dates from the early 90s. Many called it the "Balkans Boot" because it was first issued en masse to troops heading to peacekeeping duties in the Former Yugoslavia. It was made from full grain leather and featured a foam and knit fabric lining. Later versions transitioned to Tan suede.
The relative humidity inside that boot is 70% which is going to make your feet feel clammy. Most modern Gore-Tex lined boots still use similar construction to this older government design. The relative humidity inside the new McRae boot is just 40%. That's a significant reduction, but how did they get there?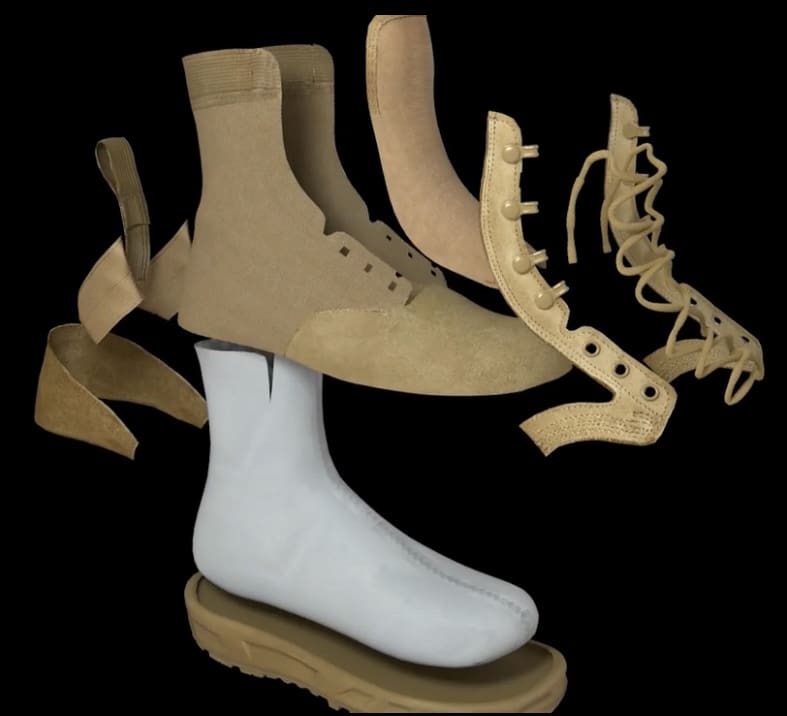 Working with WL Gore & Assoc, McRae took a minimalist design approach. Right off the bat, the boot they chose to integrate the Extended Comfort Technology into is a hot weather boot. Next, they eliminated all of the extra material used to line boots. There's zero foam in this boot. That makes it lighter and more comfortable in heat and humidity. This membrane is much more like the Gore-Tex jacket you wear on your upper body with the membrane bonded to a lining which helps wick moisture.
Additionally, the T2 Boot is comfortable right out of the box. Their goal was to offer running shoe level of comfort and these boots are both lightweight and flexible. Much of this has to do with their sole system which is comprised of a Vibram PolyUrethane/Rubber outsole with low density/Ultra Light Weight PU midsole.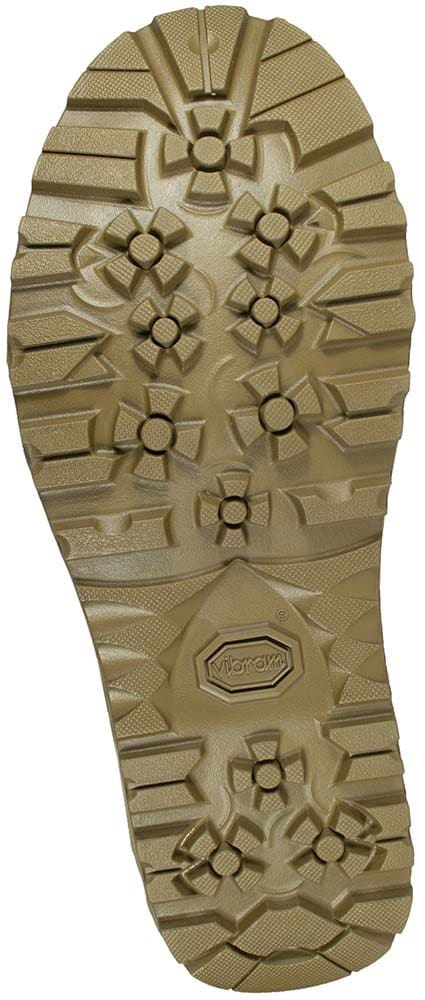 The upper is pretty standard. It's a combination of Coyote colored Cowhide Suede and 1000D Cordura like most modern combat boots. There's also a simple, flat collar at the top so there's no build up of material against the calf and the loop actually works while pulling them on.
These are boots are made in the USA, but the Gore-Tex Extended Comfort Range membrane which is used in these boots hails from WL Gore & Assoc's operation in Germany. Although it's been quite successful in Europe, this is the first time this particular material has been integrated into a boot intended for wear by US service members. This means the boots are not Berry compliant, but rather TAA compliant. That doesn't restrict individual purchases, but it does make a difference how a unit or agency would order large numbers.
One of the things I really like about these boots is that they come out of the box with Teraloc Laces, which many of you will recognize as "sausage" laces. There's laces seem a bit stretchy and feature intermittent thick and thin sections to aid in keeping the laces tied because the thicker sections won't slip through knots in the thinner sections. I often spend the extra money to retrofit boots with them.
The low density, removable footbed is Mil-Spec and worked for me, but consider that if you swap them out for something different, it may change the fit.
Sizes offered are 5 – 12, 13 R and W. An interesting note, due to the standard issue military footwear last, which is essentially the foot shape model used to size boots, McRae recommends boots should be purchased a full size smaller than casual shoes. However, I received mine in my standard size and wear thicker socks with boots and the fit is what I expect from commercial footwear.
McRae also offers a non-Gore-Tex lined version called the Ultra Light Hot Weather Combat Boot-Coyote complete with integrated water drainage, as well as a steel toe version. I am amazed at how light the steel toe model is. Like the Gore-Tex version of the T2, they are also AR 670-1 compliant. They are also Berry compliant.
One last note. As of right now, the Ultra Light Extended Comfort Temperate Weather Combat Boot from McRae is intended for non-aviation use only. It has not yet been awarded Safe-To-Fly approval.
Although categorized as a temperate boot, I can see this as an all season boot for many, depending on where they are located. The increased breathability means wearers don't have to sacrifice a waterproof membrane in hot weather and this flexibility will extend wear into cooler and wetter seasons.
mcraefootwear.com/product/t2-ultra-light-extended-comfort-temperate-weather-combat-boot