The Accuracy Under Fire Training System from Dynamis Alliance uses Simulated Injury Technology.
At the push of a button, the trainer can unleash an electrical current directly into targeted muscle groups on the trainee via a remote control. The conductive stimulation temporarily impairs a specific body part and simulates a disabling injury. The AUFire System allows you to select among 7 points of simulated injury within the arms and abdomen.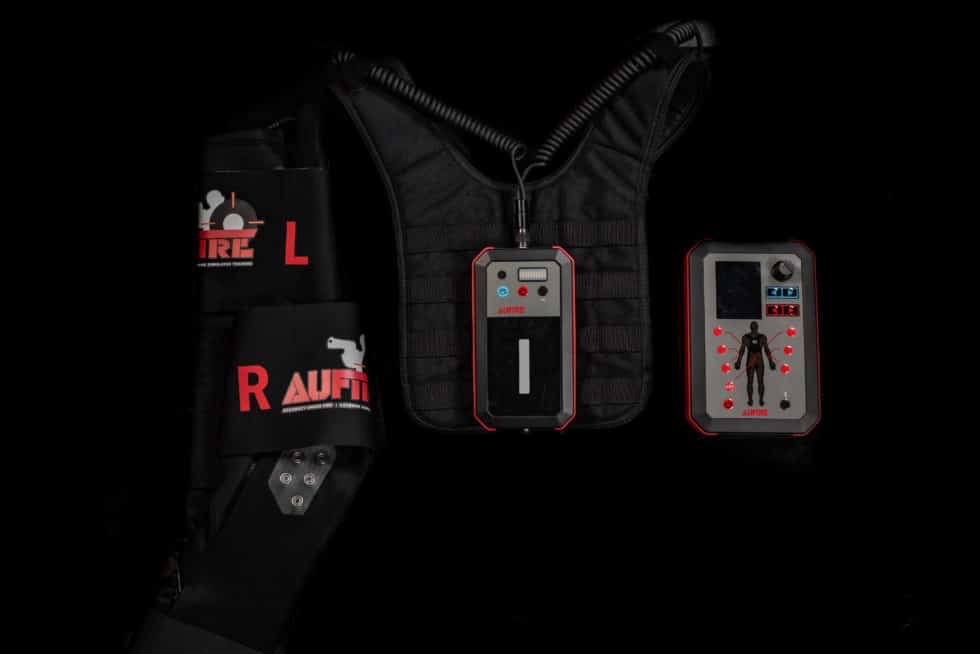 Dynamis Alliance products are available for unit and agency orders from ADS, Inc.