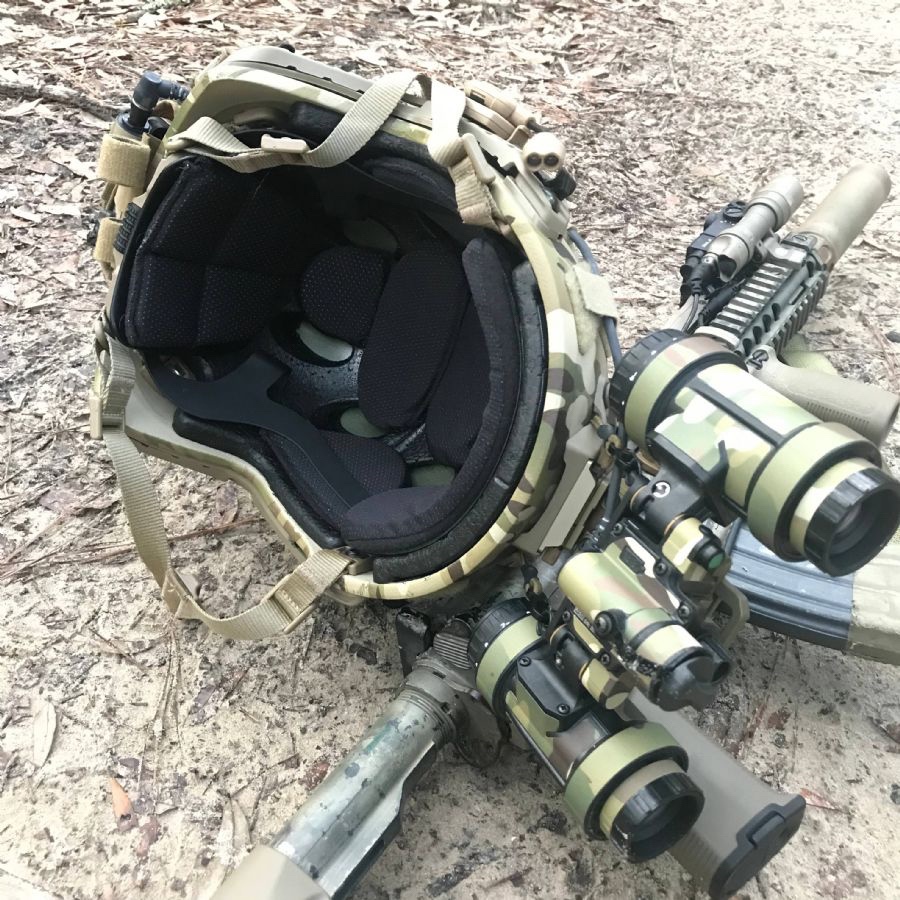 tnvc.com/shop/4d-tactical-zero-g-deluxe-ops-core-vll-lux-liner-retrofit-kit
TNVC and 4D Tactical are excited to announce the release of a highly requested, highly sought after new product, developed in collaboration with 4D Tactical!
Developed exclusively for TNVC, the 4D Tactical DELUXE Ops-Core Vented Lux Liner (VLL)/Lux Liner Retrofit kit combines some of the very best helmet comfort pads with the best helmet liner/suspension system currently on the market, providing the ultimate in comfort, protection, and heat mitigation currently on the market.
While the Vented Lux Liner/Lux Liner system installed in most high end Ops-Core/Gentex helmet systems, including the FAST SF and USSOCOM FTHS is already one of the most comfortable helmet liner systems currently available, many users have expressed an interest in utilizing our popular 4D pad kits with their helmets.
However, because the Ops-Core Lux Liner/VLL is a fully integrated system, it is not directly compatible with other 4D Retrofit Pad Kits without removal of the Lux Liner and the excellent impact protection it offers. While the 4D Pads themselves offer excellent impact protection in lieu of the Lux Liner, it can be frustrating to have to remove the Lux Liner simply to install new pads. Moreover, depending on the type of Lux Liner, removing it can also interfere with the fit and function of the Ops-Core Fit Band suspension system, which again, is the best helmet suspension currently available on the market in terms of headborne systems and load stabilization and carriage.
To address this, TNVC has once again teamed up with 4D Tactical to develop a new DELUXE Retrofit Combat Liner which is a direct replacement for the existing Ops-Core Comfort Pads supplied with the FAST SF and other helmets utilizing the Vented Lux Liner or legacy Lux Liners, and while they are much thinner than traditional stand-alone 4D pads, the VLL/Lux Liner kit shares the same pedigree as all of the 4D Tactical pad kits. Originally developed for USSOCOM, these pads meet and exceed specification for ACH Blunt Impact and Ballistic Protection – even exceeding many standard issue, OEM, and aftermarket suspension system offerings (according to independent and DoD lab testing (USMC SMART-TE ACH Test).
The 4D Tactical Zero G DELUXE Ops-Core VLL/Lux Liner Retrofit Kit comes in one (1) configuration that is universally adaptable to ALL Lux Liner variants and helmet configurations, and includes:
1. Front/Brow Pad
2. Ops-Core Nape Pad
3. Ovals (2)
4. Half Ovals (2)
5. HIVE Pads (2)
6. Ops-Core Universal Nape/Rear Pad
The Universal Nape Pad is a brand new custom pad developed for the VLL/Lux Liner kit, and designed to work with the new optional Ops-Core Universal Nape Pad that can be used to either replace the standard small Ops-Core Nape Pad, or be used as a rear pad on the inside of the Lux Liner in conjunction with the standard nape configuration, and features stitched ventilation channels, offering superior flexibility to conform to the most variable part of users' skull geometry in addition to improved cooling.
This nine (9) pad DELUXE Kit can be configured in multiple different configurations depending on the user's preferences and Lux Liner/suspension/comms configuration, users can choose one of the recommended configurations below or mix and match pads that best suit their needs and provide the best comfort and fit:
(all configurations use the standard front/brow pad)
CONFIGURATION A, Universal Nape Pad + Helmet Mounted Comms/No Comms: Universal Nape Pad, 2 ovals and 2 half ovals in crown, 2 HIVEs on either side
CONFIGURATION B, Standard Ops-Core Nape + Helmet Mounted Comms/No Comms: Ops-Core Nape Pad, Universal Nape Pad as Rear Pad, 2 ovals, 1 half oval in crown, 2 HIVE pads on the side
CONFIGURATION C, Universal Nape Pad + Over-the-head (OTH) Comms: Universal Nape Pad, 1 oval and 2 half ovals in crown
CONFIGURATION D, Standard Ops-Core Nape + OTH Comms: Ops-Core Nape Pad, Universal Nape Pad as Rear Pad, 1 oval, 1 half oval in crown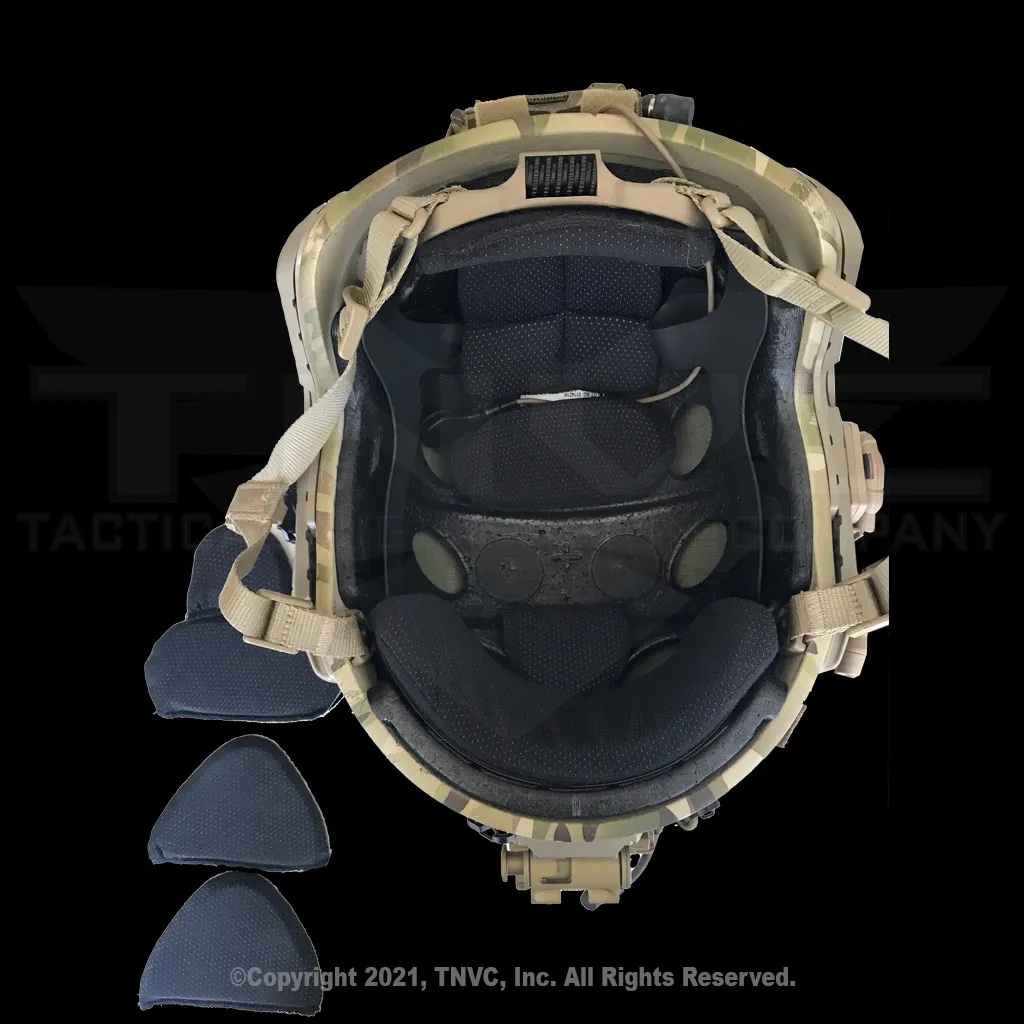 The Zero G Deluxe Retrofit Combat Liner is a rate and temperature sensitive material that conforms to the wearer's unique head shape. The materials provide unparalleled comfort, fit, and stability. All pads are covered in a heat and moisture wicking NanoTech anti-microbial fabric. It is designed to draw perspiration away from the head and will actually cool the wearer through this evaporative process. The Zero G Deluxe Retrofit Combat Liner is Berry Amendment (10 U.S.C 2533a) Compliant.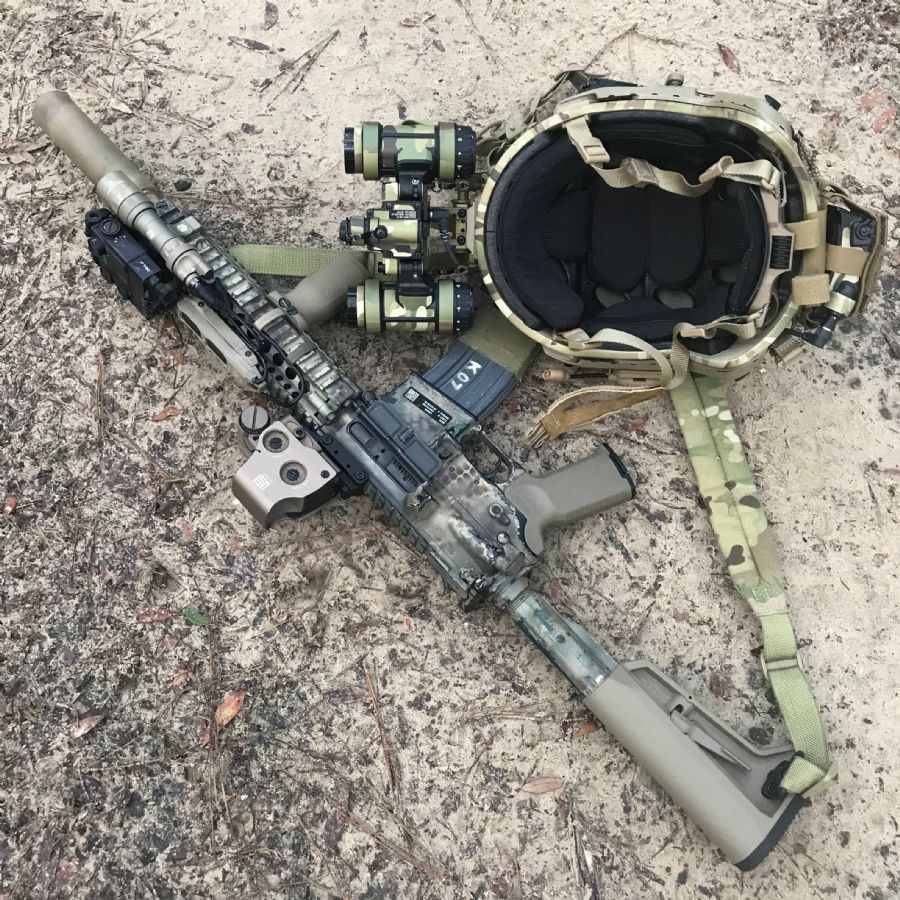 One Size Fits All.
Compatible with all Ops-Core Lux Liner and Vented Lux Liner Configurations and Ops-Core FAST SF/FTHS Family.
NOT compatible with non-Lux Liner configurations, MAY work with other manufacturers' helmets utilizing circumferential impact liner layers. Fit is not guaranteed on non-Gentex/Ops-Core helmets.
NO RETURNS ACCEPTED ON OPEN PAD KITS for hygienic reasons.
tnvc.com/shop/4d-tactical-zero-g-deluxe-ops-core-vll-lux-liner-retrofit-kit